Virtual Careers Event for Female STEM Students and Graduates in Yorkshire, North West and North East England Coming this October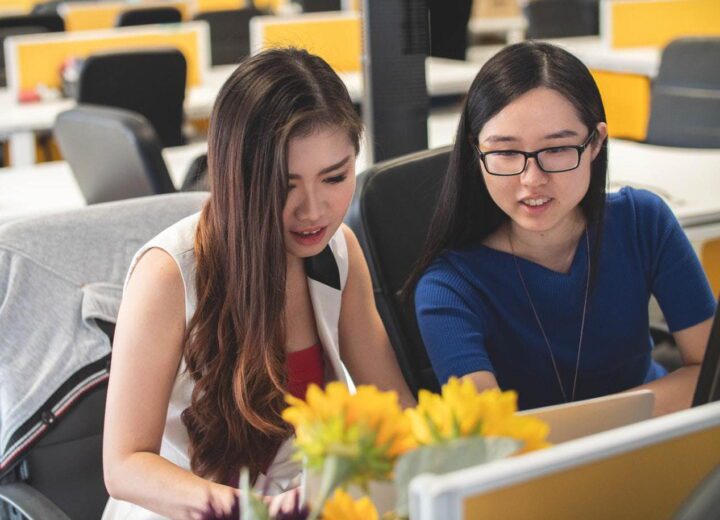 STEM Women are hosting a virtual careers fair for students and recent graduates based in Yorkshire, North West and North East England. Taking place on Thursday 8th October, the event will see a range of companies from STEM industries showcase their job opportunities to prospective candidates.
During the event, attendees will have the chance to virtually network with employers, stream insightful speaker sessions and join the audience in an interactive Q&A with women working in various STEM industries.
With a whole host of impressive companies confirmed, including PwC, EY, Covea Insurance, Astra Zeneca, Welsh Water, Baker Hughes, QA, Virgin and ARM, the online event promises to be an inspirational day for everyone.
The online format will follow a similar structure to a face-to-face careers fair. Attendees will register their attendance and 'log on', employers will have virtual stands showcasing their opportunities and will be able to interact with potential candidates using a live webchat. Employers will also have the option to convert a webchat to a voice or video call.
In the UK, just 22% of the STEM workforce is made up of women, according to the Office for National Statistics Labour Force Survey. This event hopes to address this imbalance and work towards bridging the gap between graduates and employers.
STEM Women have previously held events in Manchester which have proved to be extremely popular with both students and employers.
Sophie Chadwick, STEM Women Events Manager: "We can't wait to hold our first virtual event for Yorkshire, North West and North East England. Our previous events in Manchester have had great feedback, and moving it online means we can invite even more attendees to build their networks."
At last years' Manchester event April from PwC explained the importance of STEM Women events:
"The highlight of the day has been imparting some advice because I remember what it was like as a young graduate, not really knowing what to go into and being daunted by the whole application process. It's been really great to impart some of my experience.  It is shown that businesses do better with more women because they're able to come up with innovative ideas and essentially just provide a better service. So, it's absolutely crucial to get more women in technology and STEM."
Alongside the Yorkshire, North West and North East England event, STEM Women will also be organising an event targeted towards the financial services, a technology specific event and more general STEM careers events for regions across the UK, Ireland and Europe. There will be online events for the South West, South Coast and South Wales event, Midlands, London and Home Counties, Yorkshire and North East England, Scotland, Ireland and the Netherlands.
Register for tickets – https://stemwomenevents.com/event/4006
For employers who are looking to exhibit at one of the STEM Women online events, get in touch with laurenj@stemwomen.co.uk
Visit the STEM Women (www.stemwomenevents.com) events page to find out more, and follow them on LinkedIn, Facebook and Twitter to stay up to date with all the latest news and event information.