STEM Women's Autumn 2023 Events: Creating a Thriving Community of Talent in STEM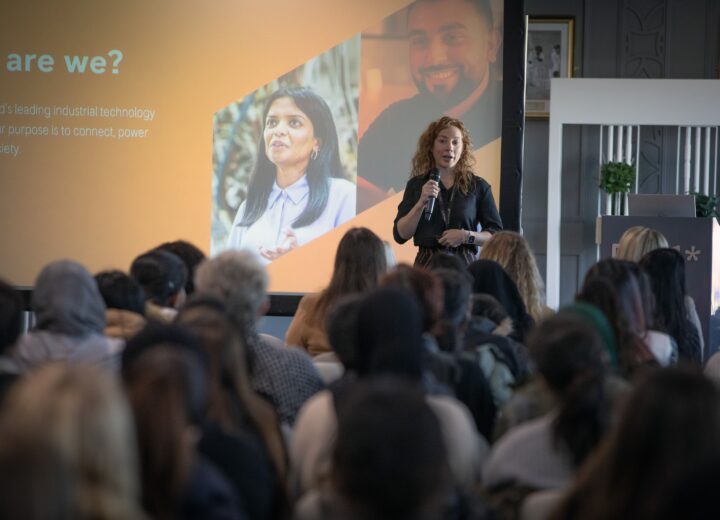 We've crunched the numbers and the results are in! STEM Women's Autumn events have been an incredible success, bringing the STEM (Science, Technology, Engineering, and Mathematics) community together across the UK and Europe! Across 9 fantastic events, we saw 200 employer exhibitors coming together to connect with almost 3000 enthusiastic student and graduate attendees.
Impressive Locations
The STEM Women team were delighted to return to some familiar locations for our London events at both Congress Centre and QEII Centre, where our company flags were proudly displayed in Westminster. And we added some fantastic new locations including Aspire in Leeds, Bridgewater Hall in Manchester, and Riddel Hall in Belfast. Our ever-growing Dublin event expanded to a new venue at the RDS, and we were excited to see our company logo on the big screens at Edgbaston in Birmingham!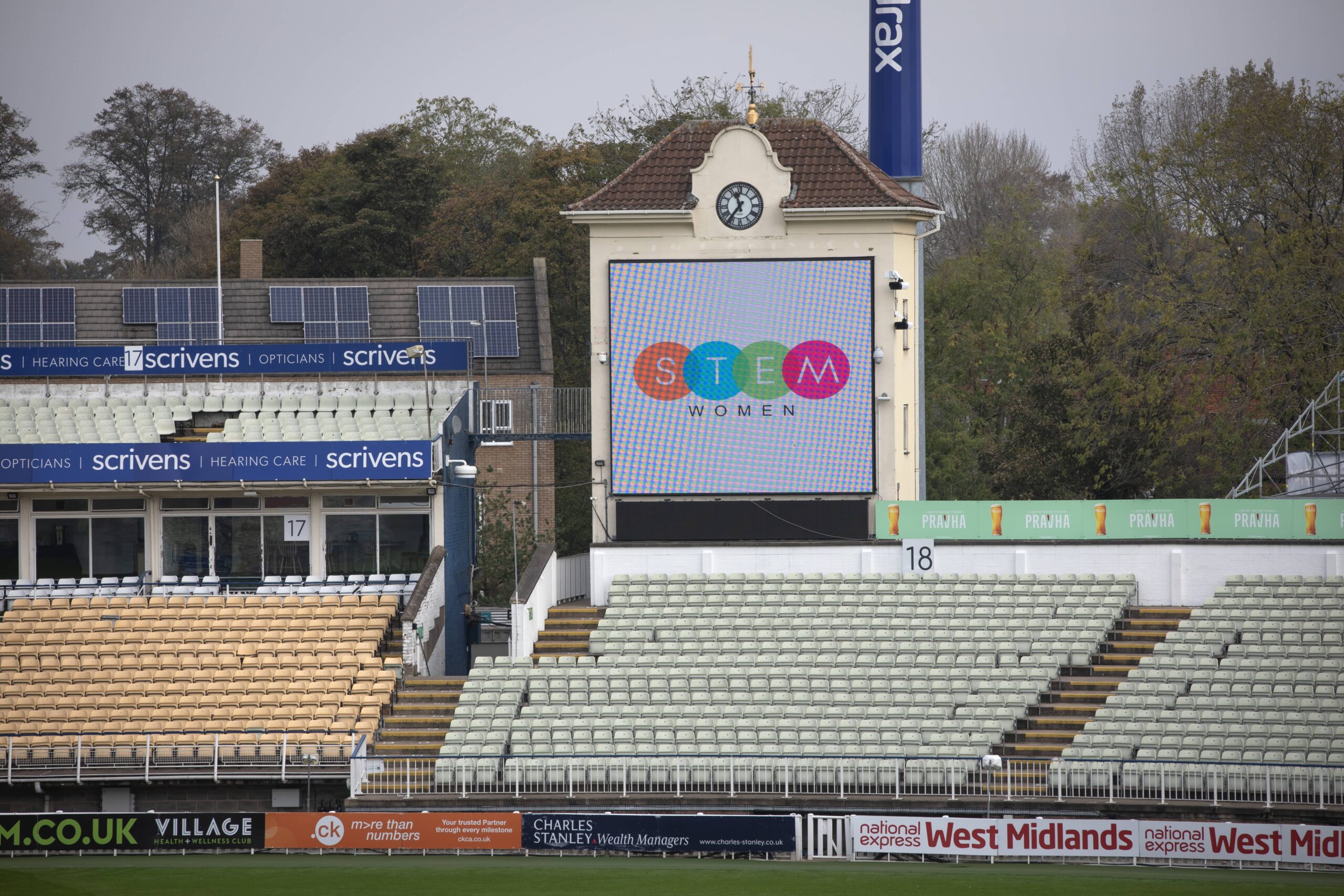 Diverse Employer Exhibitors
One of the standout features of the events schedule was the impressive lineup of 200 employer exhibitors, representing a broad spectrum of industries within STEM. Participating companies ranged across cutting-edge technology, world-changing engineering, and diversity-focussed financial leaders, with opportunities in consultancy, manufacturing, and beyond. Each set up an engaging company stall offering attendees a unique chance to explore potential career paths and network with recruiters.
Dynamic Networking Opportunities
The heart of the STEM Women's events are the incredible networking opportunities provided to both exhibitors and attendees. Each exhibitors is able to set up an engaging company stall, complete with branding, information and company merchandise. Attendees are invited to visit each of the representatives to find out about their opportunities, forge new connections and explore graduate careers, internships and placements. Alongside this, we host interactive panel discussions and employer insight talks, allowing STEM role models to share knowledge and experience with attendees. This extends beyond recruitment, emphasizing the importance of mentorship, career development, and the role of women in shaping the future of STEM.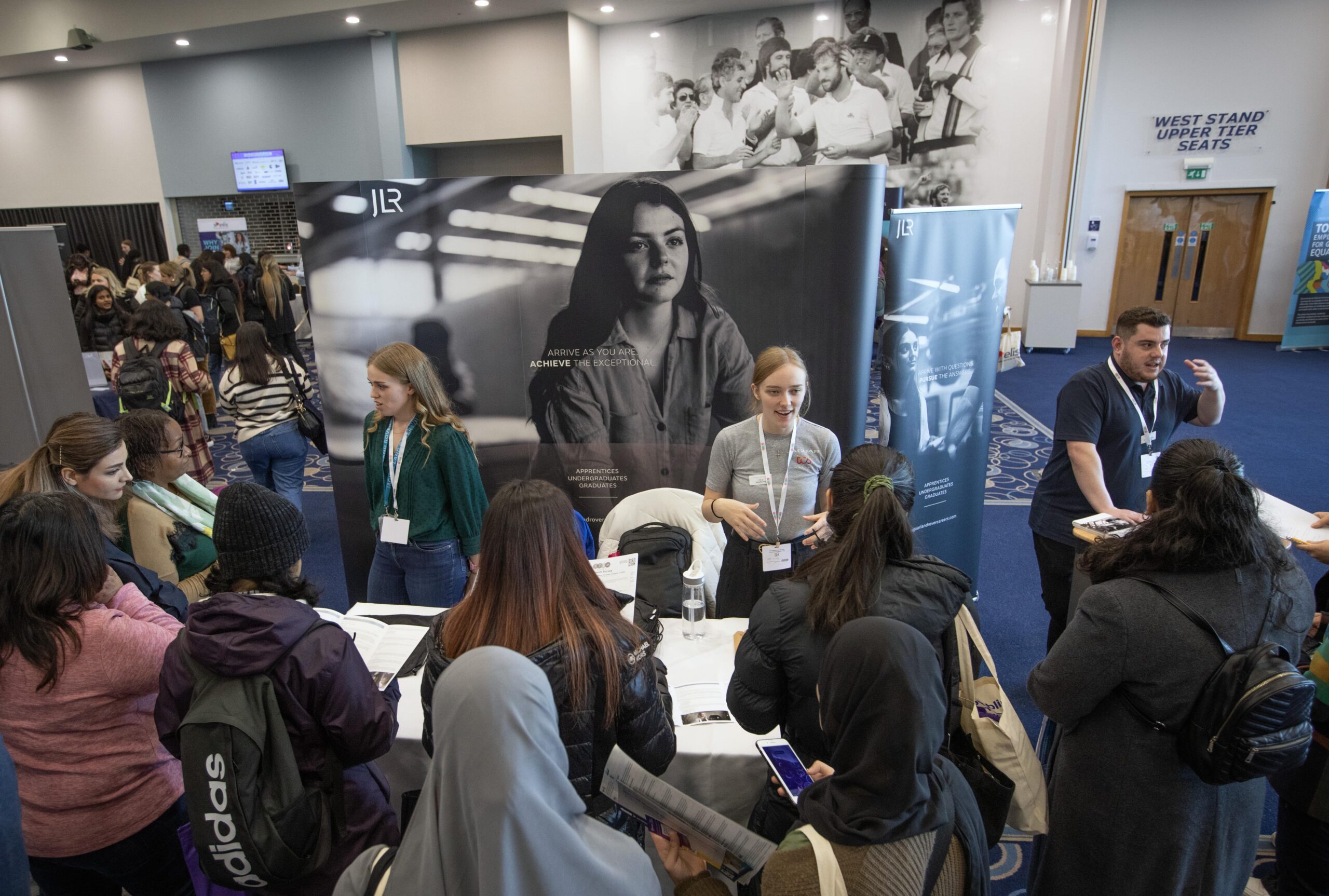 Enthusiastic Student and Graduate Turnout
The success of the Autumn 2023 events programme was amplified by the impressive attendance of nearly 3000 students and graduates. Recruiters welcomed the diverse backgrounds and interests of the attendees, with academic backgrounds in Computer Science, Data, Mathematics, Engineering, Physical Sciences, Earth and Life Sciences, Business and Finance.
Fantastic Feedback
We've received some incredible feedback from this season's exhibitors. Here are just a few client testimonials:
It was great to be part of the event, so much energy in the room and the networking space. Fantastic opportunity to meet so many talented female students and graduates. We look forward to participating in future events!
Sally Powell, Group Head of HR & Inclusion – Global Operations, BAT
Fantastic lively event with lots of opportunities to have engaging conversations with students and recent graduates
Linda, Phillips66
Great opportunity to meet inspiring future talent
Adam O'Connor, Talent Acquisition Lead Ireland. Pfizer
Graduate Success
There's nothing better than hearing from student and graduate attendees who have been inspired by our events, discovered new career paths, and accessed opportunities that will help them become future leaders in STEM.
Just one of many examples, Aerospace Engineering student, Lauren Coombe, obtained an incredible opportunity at the Manchester STEM Women Graduate Careers Event:
"I've received an offer for an Aerospace Engineering 12 month placement which all came from a connection I made at the STEM Women event. Thank you so much for letting me come along. I'm really grateful!"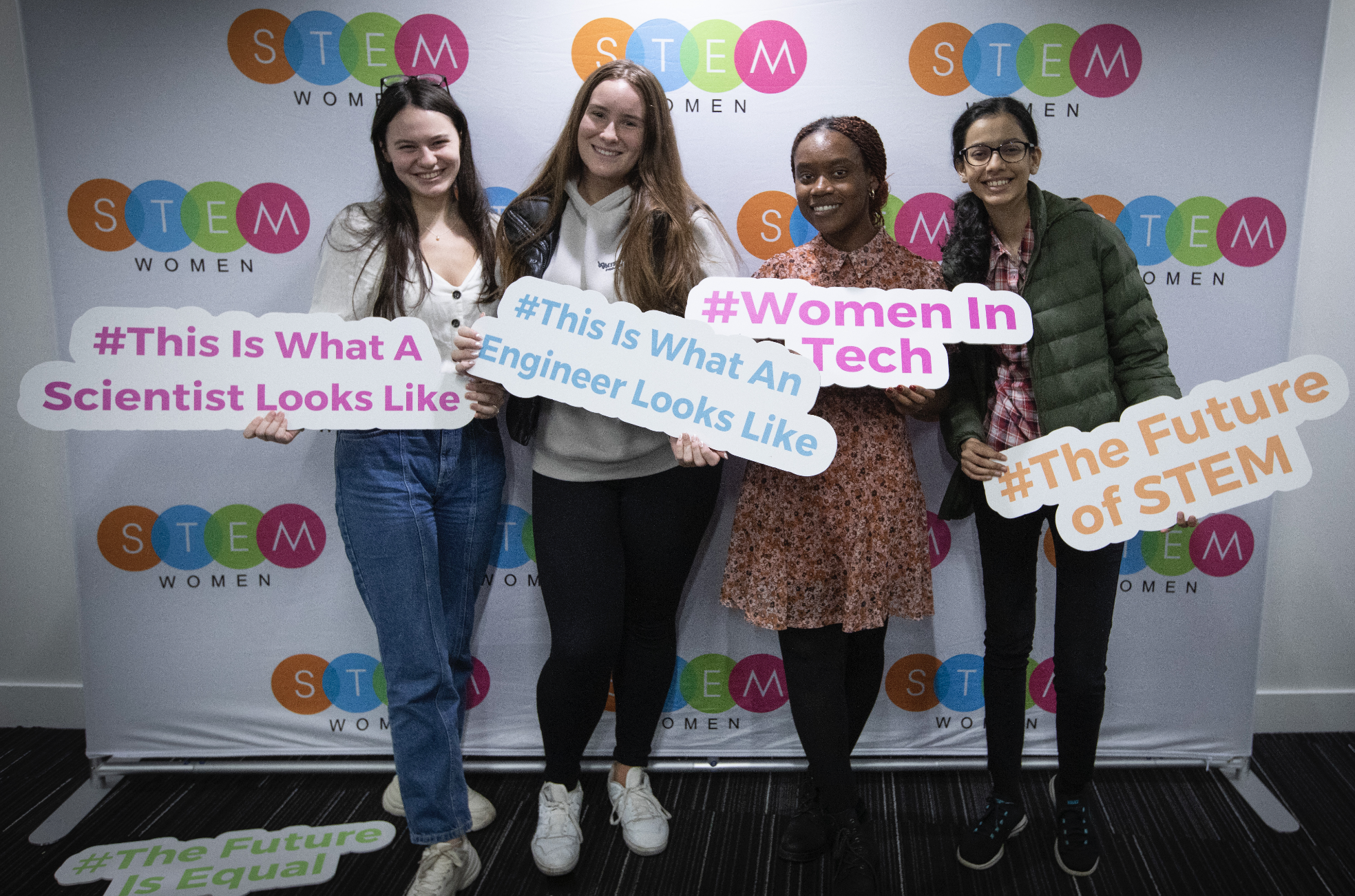 Bridging the gap between talent and opportunity, STEM Women continues to play a pivotal role in shaping the future of STEM-related industries. Find out more about our upcoming events at www.stemwomen.com/events