Meet the Speakers – London STEM Careers Event – 15th February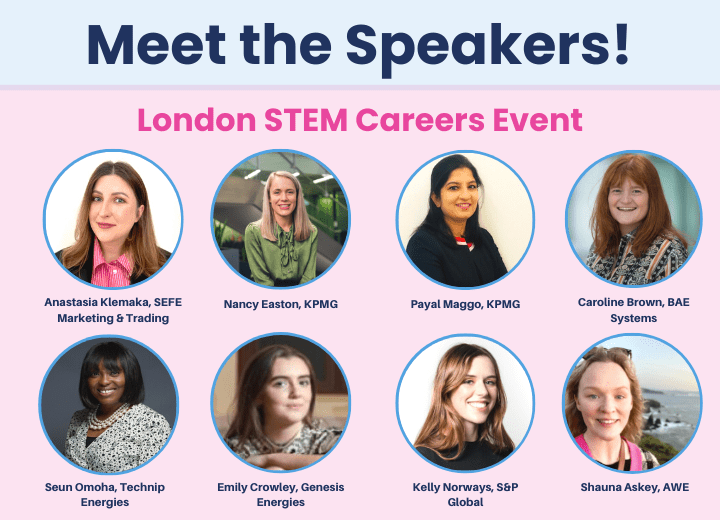 On Wednesday 15th February, we are running our first in-person event of 2023, the London In-Person STEM Careers Event, sponsored by SEFE Marketing and Trading. Taking place at the Congress Centre in London, this event is perfect for students and graduates studying a STEM (science, technology, engineering, or mathematics) related course.
Alongside our event sponsors SEFE Marketing and Trading, we have 33 exhibiting employers taking part in the event! During the day, 6 companies will also be delivering live presentations on stage, followed by a Q&A.
Meet our speakers!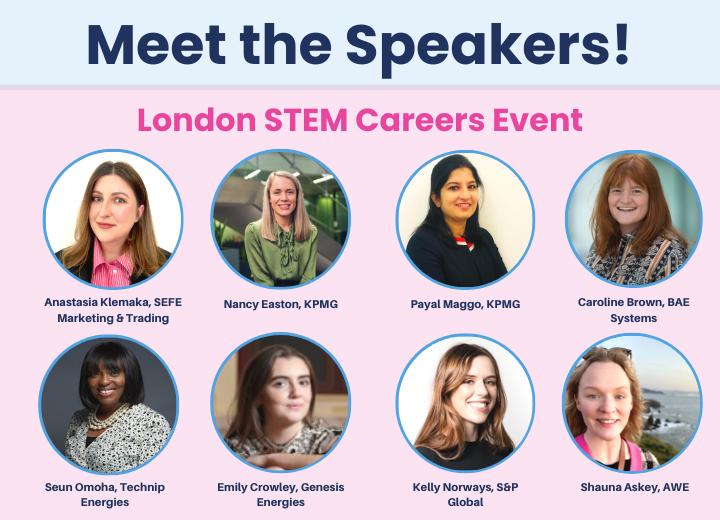 Event Agenda
12:00 PM – Arrive at the venue and check-in, put on your lanyard, and pick up a programme!
12:10 PM – 1:20 PM – Speaker Session One – Welcome talk from STEM Women and event sponsor SEFE Marketing & Trading. This is followed by employer insight talks from SEFE Marketing & Trading, KPMG, and Technip Energies.
SEFE Marketing and Trading – Anastasia Klemaka, Senior Embedded Generation Analyst – Power Operations and Optimisation.
KPMG – Nancy Easton, Head of Operations Powered and Technology Alliances, and Payal Maggo, Senior Manager Technology Consulting. Two Paths, One Destination – Nancy and Payal from KPMG's Technology Consulting practice share two very different career pathways with the same outcome and their lessons learnt along the way.
Technip Energies – Seun Omoha, Business Services to Operations & PMC and Emily Crowley, Graduate Process Engineer. Introduction to what we do and our career journeys.
12:15 PM – Networking begins and runs until the event ends!
2:10 PM – 3:20 PM – Speaker Session Two – Welcome talk from STEM Women, this will be followed by employer insight talks from BAE Systems, S&P Global, and AWE.
BAE Systems – Caroline Brown, Senior Manufacturing Engineer. Meet the Future You – Meet Caroline, who started as a manufacturing engineering graduate and is now a senior engineer at BAE Systems. She'll talk through her experience as a graduate at BAE Systems and why she'd recommend joining, and the opportunities she's been given since completing the programme.
S&P Global – Associate Editor – Fuel Oil Markets – I will be talking about life as a market reporter at Commodity Insights, touching briefly on commodities markets and why they are important, along with the role of a market reporter and my experience of the graduate scheme.
AWE – Shauna Askey, Principal Manufacturing Engineer – I'm intending to talk through my career motivation and why AWE is a good fit.
3:20 PM – 4:30 PM – Final networking break
4:30 PM – Event ends
——————————————————————————
STEM Women Events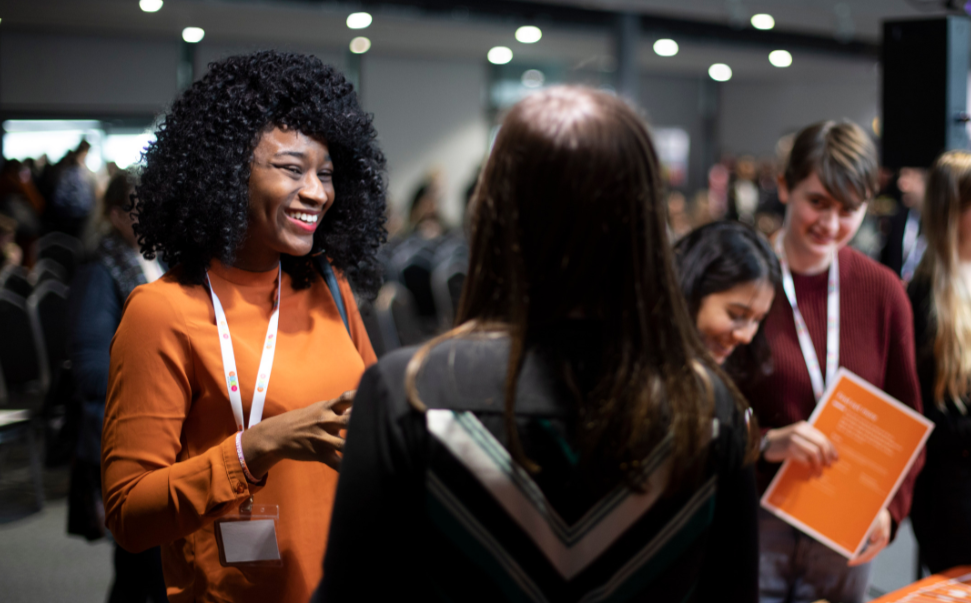 We are also hosting a number events for attendees and employers based in the UK, Ireland, Australia and New Zealand in 2023. Take a look at our events line up for more information!
There are also still spaces available for employers looking to at our upcoming events. Get in touch with Event Sales Manager, Lauren Jenkins by emailing laurenj@stemwomen.com.