Meet the Speakers – Ireland Hybrid STEM Careers Event – October 2022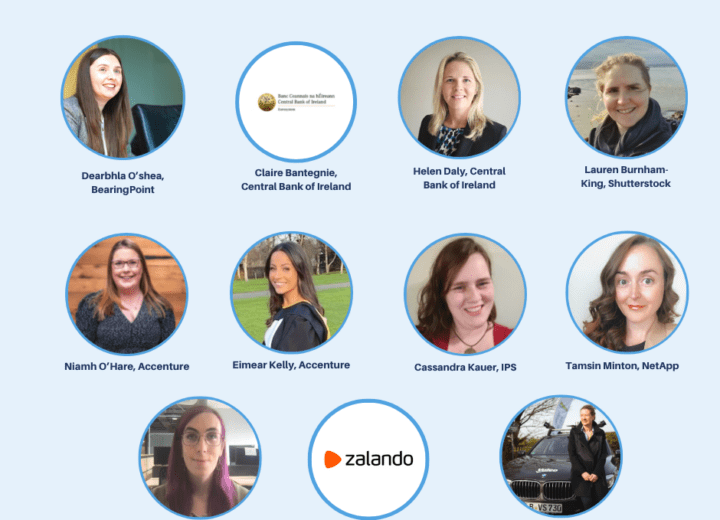 On Wednesday 12th October, we are running our Ireland Hybrid STEM Careers Event, sponsored by NetApp! It will take place both online on our virtual events platform, and in person at The Westin in Dublin. This event is perfect for students and graduates studying a STEM (science, technology, engineering, or mathematics) related course, based in Dublin and across the whole of Ireland.
Alongside our event sponsors NetApp, we have 34 exhibiting employers taking part in the event. During the day, 8 companies will also be delivering live presentations on stage, followed by a Q&A.
Meet our speakers!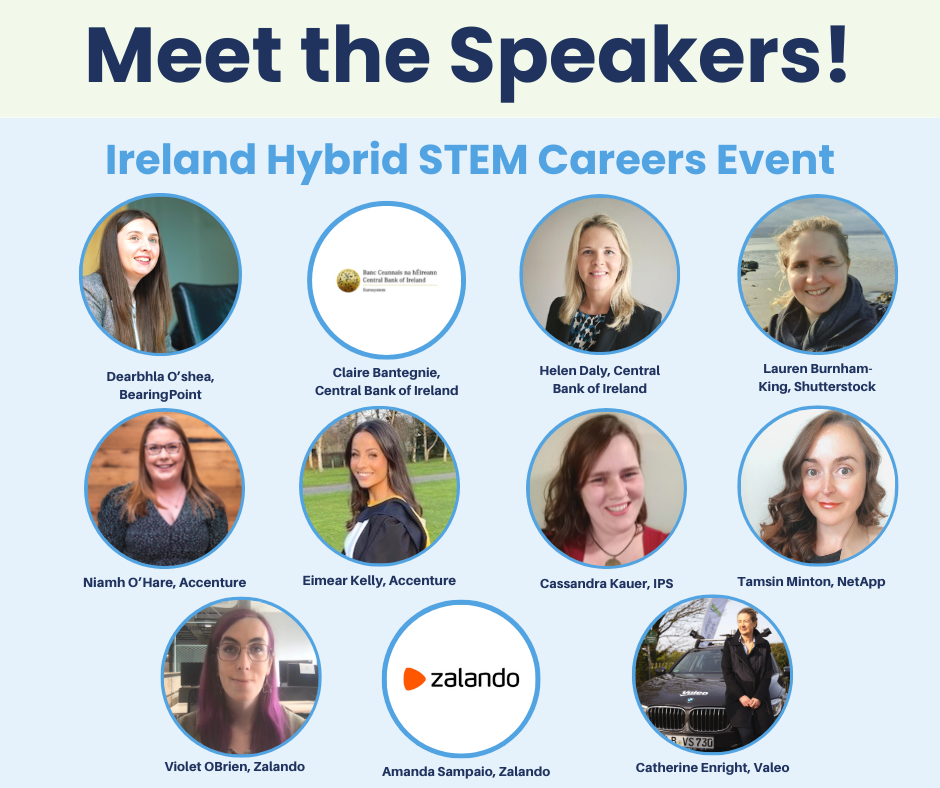 "My talk is titled "The colors of STEM", and I'll be speaking about my indirect journey into Data Science and AI as well as how valuable diversity is in the field." – Lauren Burnham-King, Shutterstock.
"At NetApp we know that diverse teams achieve better results, and we also know that women and people who identify as women can be underrepresented in Technology companies.  It's incredibly important to inspire and support the next generation of talent. Therefore, I am excited to be able to speak directly to the people at the STEM Women event about my own journey as a Woman in Tech, and why they should consider a career at NetApp." – Tamsin Minton, NetApp.
"Autonomous Driving, how Valeo's Galway based R&D lab is developing market leading products for safer driving." – Catherine Enright, Valeo.
The Event Agenda
Noon – Arrive at the venue and check in. Or log in online.
12:15pm – 1:15pm – First speaker session in the Guinea and Florin suites (upstairs) and in the 'Presentations' area of the events platform: A welcome with STEM Women.
Headline sponsor welcome talk – Tamsin Minton, Service Delivery Manager • TPM UK, NetApp.
Bearing Point insight talk – Dearbhla O'Shea, Senior Technology Consultant.
Central Bank of Ireland insight talk – Claire Bantegnie, Head of Function Internal Models and Financial Resilience, and Helen Daly, Head of Function – Financial Risks.
Zalando insight talk – Violet O'Brien, Junior Software Engineer and Amanda Sampaio.
Shutterstock insight talk – Lauren Burnham-King, Data Scientist.
Q&A session with the speakers.
12:15pm: Networking begins in The Reserve and The Banking Hall and runs until 4pm. Network online via webchat!
1:45pm – 2:45pm – Second speaker session in the Guinea and Florin suites (upstairs) and online in the 'Presentations' area. Employer talks from:
Accenture insight talk – Niamh O'Hare, Security Delivery Specialist and Eimear Kelly, Business & Integration Arch Senior Analyst.
IPS insight talk – Cassandra Kauer, Senior Mechanical Engineer.
NetApp insight talk – Tamsin Minton, Service Delivery Manager • TPM UK.
Valeo insight talk – Catherine Enright, Functional Architect and Valeo Senior Expert.
This will be followed by a Q&A session.
2:45 – 4pm – Final networking break takes place – last chance to chat to our employers!
4pm – Event ends.
——————————————————————————
STEM Women Events
If you're a student or recent graduate, there is still time to register for your free ticket to this event.
We are also hosting a number events for attendees and employers based in the UK, Ireland, Australia and New Zealand in 2023. Take a look at our events line up for more information!
There are also still spaces available for employers looking to exhibit at this event and our upcoming events. Get in touch with Event Sales Manager, Lauren Jenkins by emailing laurenj@stemwomen.com.