Meet our UK Technology Careers Event Sponsors PwC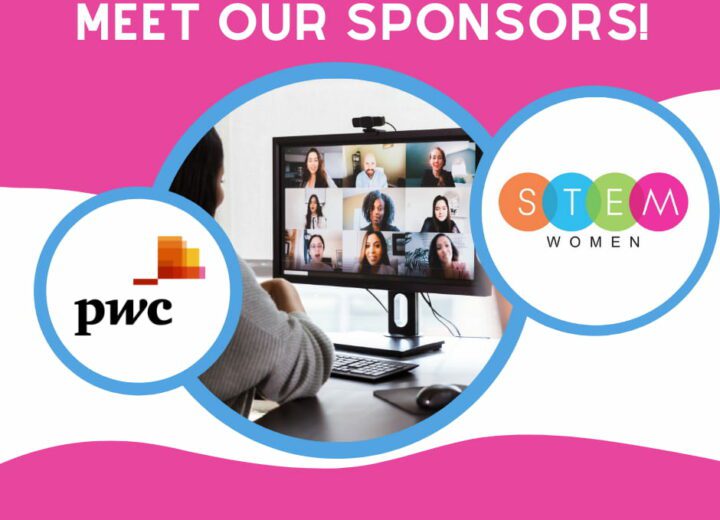 We are delighted to announce that PwC are sponsoring our STEM Women UK Technology Careers Event, taking place on Wednesday 30th March.
Ahead of the event, we caught up with the team at PwC to find out more about the company, the opportunities they have available and some top tips for attendees approaching their stall!
Who is PwC?
"We provide industry-focused services for public and private clients across our range of business areas: Actuarial, Audit, Business Solutions, Consulting, Deals, Operate, Tax, Technology and Risk. Our purpose is to build trust in society and solve important problems."
Why have you chosen to partner with STEM Women?
"We recruit large numbers of undergraduates and graduates across the UK and diversity is a key part of our strategy. Working with STEM Women enables us to attend their well organised events and meet lots of great students."
What can attendees look forward to hearing about in your talks?
"During our talk you will hear from a member of our Digital Audit team who will share her experience working across a number of different technology teams. She will also touch on the range of teams you could join if you were to start on one of our technology programmes. Alongside this, you will also be able to hear from a member of our Student Recruitment Team for the opportunities we have available depending on your year of study!"
What opportunities are available to attendees?
"From three-day long paid work experience programmes with Black Talent in Business and Women in Business, to summer internships and 11-month long Undergraduate work placements, we have a range of opportunities available for first, second and penultimate year students. For finalists, we have graduate roles in Actuarial, Audit, Consulting, Deals, Tax, Technology and Risk."
Do you have any tips for attendees approaching the company stall?
"Our stall sets out the opportunities we have available depending on what year of study you are in. We will have a number of our Student Recruitment Team available throughout the event who will be on hand to have a one-to-one conversation with you and answer your questions. Whether you have started your application, or you would like to know more about our business areas, we'd love to speak with you!"
Why is gender diversity important to PwC?
"To solve important problems, we need to aim for the inclusion of our diverse talent and empower our people to use their creativity, authenticity and human differences to be the champions of change. We know that when people from diverse backgrounds and with different points of view work together, we create the most value – for our clients, our people and our society."
​
UK Technology Careers Event
We can't wait to hear from PwC at our upcoming event. They will be presenting a welcome talk, an employer speaker session and will have a representative sat on the panel. Attendees can also network live with the team, browse the company stall and apply to live opportunities!
If you are a STEM student or recent graduate and would like to attend this event or any of our upcoming events, check out our events page and register your interest. All our events are completely free for attendees and offer exclusive access to amazing graduate opportunities.