Meet Our Event Sponsors – PwC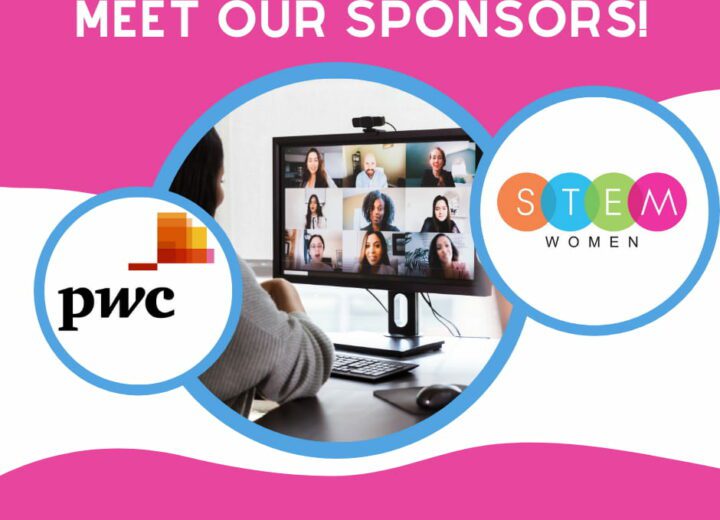 We are very excited to announce that this autumn PwC will be sponsoring three of our graduate STEM careers events! They have partnered with us to sponsor our Scotland STEM Careers Event on Wednesday 22nd September, our London STEM Careers Events on Wednesday 29th September, and our England and Wales (excluding London) event on Wednesday 13th October.
Ahead of these events, we wanted to catch up with PwC to find out a little more about them, what attendees can expect on the event days, and why they are excited to be sponsoring!
Who are PwC?
PricewaterhouseCoopers is a multinational professional services network of firms, operating as partnerships under the PwC brand. PwC ranks as the second-largest professional services network in the world and is considered one of the Big Four accounting firms, along with Deloitte, EY and KPMG. They offer graduates a range of exciting opportunities across the business, from graduate jobs to placements, internships, and skills programmes.
Why have PwC chosen to sponsor STEM Women events?
"PwC have worked with the STEM Women team for a number of years, and always find the STEM Women events a great way to network with enthusiastic and motivated students."
What are you most looking forward to on the event days?
"Meeting and networking with motivated, enthusiastic students and graduates!"
What sort of opportunities will be available to attendees at these events?
"At the event, attendees will be able to hear from and speak to PwC staff from a variety of grades and business areas. They will share their PwC career stories as well as answer any questions attendees may have. You can also learn more about the PwC opportunities available for both students and graduates, as well as hints and tips on our virtual recruitment process."
Do you have any tips for attendees approaching the PwC stand at the events?
"Be confident, be yourself and ask questions!"
What are PwC doing to encourage more women into STEM and is it important?
"PwC launched their fully funded Flying Start Technology Degree apprenticeship in September 2018, which is for students wishing to study Computer Science or Software Engineering at University, whilst also gaining paid experience at PwC. We also have a number of opportunities for Undergraduates such as our Women in Business programme, which is aimed at students from all degree backgrounds including STEM, as well as graduate schemes in areas such as Risk, Digital Audit and Technology Consulting."
STEM Women Events
Alongside sponsoring these three events, PwC will also be speaking and exhibiting at our Financial Services Event on Tuesday 7th September and our Ireland STEM Careers Event on Wednesday 6th October.
If you are a STEM student or recent graduate and would like to attend a STEM Women event, check out our events page and register your attendance. All of our events are completely free for attendees and offer exclusive access to amazing opportunities.
You can also follow STEM Women on LinkedIn, Twitter, Instagram and Facebook to stay up to date with event news and diversity insights.