Meet our Event Sponsors – MI5, MI6 and GCHQ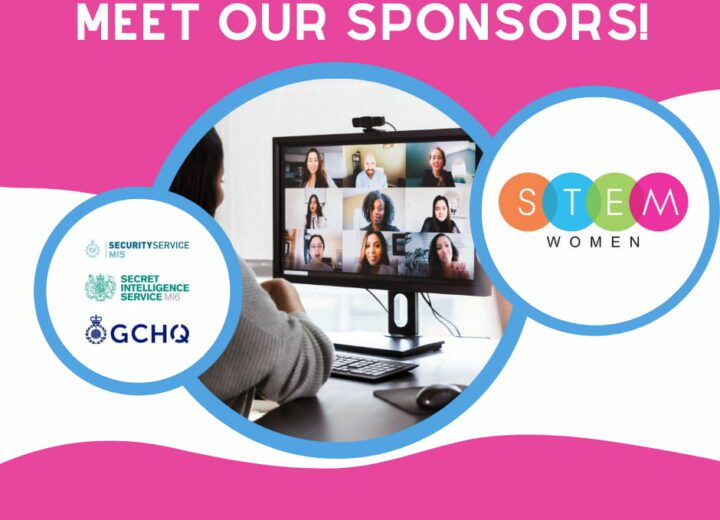 We are delighted to announce that MI5, MI6 and GCHQ will be sponsoring our upcoming UK STEM Careers Event, taking place on Wednesday 16th February. Ahead of this exciting event, we caught up with the team to find out more about them, what they will be presenting on during the event and the fantastic opportunities they have available for attendees.
Who are MI5, MI6 and GCHQ?
"MI5, MI6 and GCHQ have different remits, but one mission, to keep the people and places of the UK safe, at home and overseas.  MI5 do this by collecting intelligence from within the UK. MI6 gather intelligence from overseas to protect UK assets at home and abroad. GCHQ bring intelligence and technology together to keep people safe in the real world and online. Together we form the UK Intelligence Services. We work to protect the UK from a range of serious threats – everything from terrorism and organised crime to cyber-crime and espionage.
All three organisations are made up of different people with different talents and skills. Our teams and departments work together collaboratively, and we support each other to achieve amazing things. We do this in a culture which encourages everyone to develop their knowledge and skills and to be themselves.
Together, we work against threats in areas such as terrorism, cyber and espionage. As you can imagine we have to keep information safe and secret and therefore we can't share many things with the outside world. This means we support each other and build strong professional relationships and friendships all the way."
Why have you partnered with STEM Women?
"We are excited to sponsor this event and for the opportunity to share some insight and opportunities with the talented STEM Women network. One thing that unites MI5, MI6 and GCHQ is our love for STEM. Without people who are passionate and talented in those areas, we couldn't keep the country safe. We have a huge range of different opportunities from internships, development programmes and entry schemes where applying your STEM skills and passion could be fostered."
What can attendees look forward to?
"For the event we have a variety of blogs, videos, and STEM ambassadors from all three agencies on our virtual booth for you to enjoy and meet. We hope you visit even if it's just say hi during the amazing schedule STEM Women have planned for you.
"We hope you enjoy the event and learning about all the amazing routes available to you as you connect with other talented STEM women. Take your time, visit each stand, and absorb as much information as you can about the amazing opportunities roles in STEM have to offer."
STEM Women Events
We can't wait to hear from MI5, MI6, and GCHQ at our event. They will be presenting a welcome talk and an employer speaker session. Attendees can also network live with the team, plus they can browse the company stall and apply to live opportunities.
If you are a STEM student or recent graduate and would like to attend a STEM Women event, check out our events page and register your interest. All our events are completely free for attendees and offer exclusive access to amazing graduate opportunities.