Join us at the UK Technology Industry Event Sponsored by Bloomberg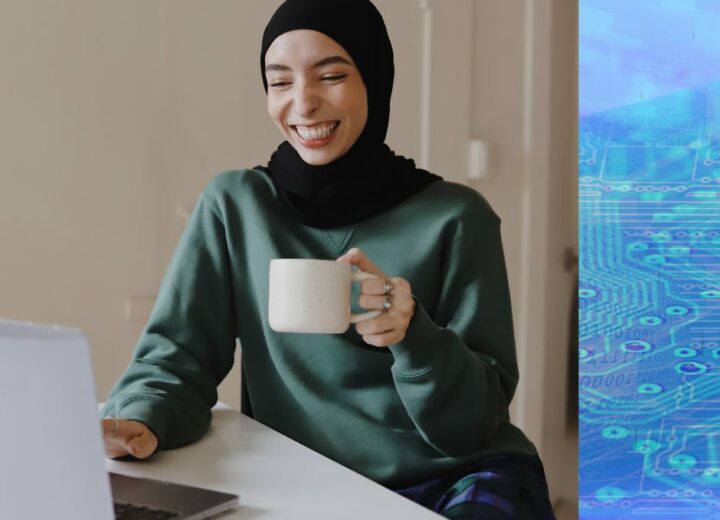 Following on from the STEM Women Financial Services Event, we will be hosting the UK Technology Industry Event, sponsored by Bloomberg. The event will take place on Wednesday 15th September and is perfect for students and recent graduates who identify as female or non-binary and are looking to start their careers in the technology industry.
We expect to have approximately 900 sign ups for the event, from universities across the UK. A number of top technology employers have already signed up to this event, and we expect many more to join us on the day.
Who is exhibiting?
AND Digital
BAE Systems
BlackRock
Bloomberg
Collaborative Solutions
DFT
Focal Point Positioning
GCHQ, MI5 and MI6
Gearset
Genius Sports
Infosys
Kainos
KPMG
Palantir
Softcat
Tessella
Provisional Event Timings:
Noon – Event begins in the 'Live Presentations' area, with a welcome talk from STEM Women and our event sponsor, Bloomberg.
12.15pm – Panel discussion with women working in technology. Ask questions and gain a fascinating hand insight from inspiring panellists.
12:50pm – Live networking begins and continues until the event ends. Attendees can visit company stands, network with employers and search live jobs!
1:30pm – Live employer insight talk in the 'Live Presentations area' from GCHQ, MI5 and MI6.
1:55pm – Second live employer insight talk from Bloomberg.
2:20pm – Third live employer insight talk from Gearset.
2.45pm – Fourth live employer insight talk from DFT.
3:10pm – Fifth live employer insight talk from Genius Sports.
3:35pm – Sixth live employer insight talk from Palantir.
3:55pm – Networking focus – having been inspired by our speakers, panellists and companies, be sure to use the last 35 minutes of the event to network and apply for job roles you're interested in.
4:30pm – Event ends.
What our exhibitors are looking forward to…
Sian Unwin, Gearset:
"Gearset is thrilled to be returning to the STEM Women Technology Event this year. We're looking forward to sharing our insights and hope to inspire more women to join the tech sector – an industry we love but one that needs to do much more to attract and recruit diverse talent."
Tia Wilkes, Softcat:
"At Softcat we're passionate about promoting greater diversity in the tech sector and closing the gender gap in technology careers. We are incredibly excited to connect with the bright, passionate and ambitious females at this year's STEM Women Technology event to hear about their future career plans!"
Liv Marsden, AND Digital:
"Although the tech industry employs almost 3 million people, and 1 in 10 UK job vacancies is in tech, women still only represent 19% of that workforce. Here at AND Digital, we're dedicated to fostering a diverse workplace that truly represents the users we build for. We're delighted to be joining STEM Women to share an insight into life in the tech industry – from the fantastic career and progression opportunities we offer, to the unique culture that sets us apart."
Addressing the Gender Imbalance in Technology
The STEM Women UK Technology will strive to bridge the gap between talented female graduates and employers, starting conversations and boosting equality in the future workforce.
In the UK, women account for around 17 per cent of workers in the tech sector, with the proportion of women working as IT business analysts, architects and system designers falling to 14 per cent, and further still to just 13 per cent of programmers and software developers, according to the Office of National Statistics.
Register Today!
Students can register for their free ticket here – https://stemwomenevents.com/event/5173
There are still a few spaces left for exhibitors at the UK Technology Industry Event, for more information please contact Event Sales Manager Lauren Jenkins at laurenj@stemwomen.co.uk
STEM Women Events
We ran our first STEM Women Technology event in 2020 and attracted over 700 sign ups. Attendees were able to hear first hand accounts from women working in different roles in technology, watch a live panel discussion, webchat with hiring managers and apply for jobs on the platform! After the success of this first event, we ran it again in April 2021 and attracted a staggering 1076 sign ups!

Panel discussion, UK Tech April 2021
As well the Technology Industry Event, STEM Women are also hosting a Financial Services Industry Event, a UK Engineering event, and general STEM careers events for London, England and Wales, Scotland, Ireland, Benelux Region and the USA.
Visit the STEM Women (www.stemwomenevents.com) events page to find out more, and follow them on LinkedIn, Facebook and Twitter to stay up to date with all the latest news and event information.