Join us at the STEM Women England & Wales Careers Event, sponsored by PwC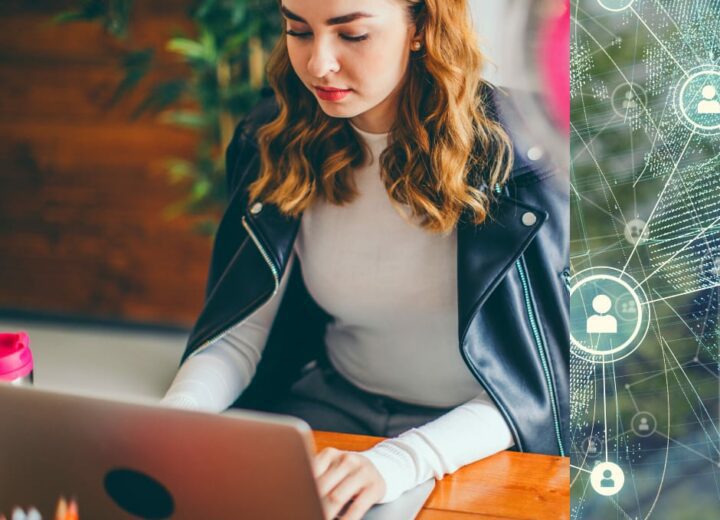 On Wednesday 13th October, we are hosting our sixth event of the autumn season. This event is focused on England and Wales, excluding London, and is perfect for students and recent graduates who are looking to start their careers in a STEM industry, who identify as female or non-binary.
The event will help attendees to network with top employers via webchat, voice and video call, apply for roles and internships, hear inspiring talks and presentations and take part in an insightful panel session with women working in STEM.
We have been running events in regions across the UK since autumn 2018. Our 2018 and 2019 events took place in Bridgewater Hall (Manchester), The IET and The Botanic Gardens (Birmingham) and WeTheCurious (Bristol). 1,125 students registered for one of our three in-venue regional events in 2019. 1,921 registered for one of our three online events in 2020. There will be one single event combining all the regions in 2021.
For this event, we have already signed up 21 exhibitors to this event, with more still to be announced.
Who is exhibiting?
The following companies will be exhibiting:
Alacrity Foundation
AquaQ Analytics
AstraZeneca
Atkins
Automata
Baker Hughes
Ball Corporation
Capital One
Dunelm
Education Workforce Council
IMI
JN Bentley
KPMG
London Business School
Matillion
Nestle
Newton
nucleargraduates
PPD
PwC
Rolls Royce
Sherwin
Waters
Welsh Water
Willmott Dixon
Provisional Event Timings:
Noon – Event begins in the 'Live Presentations' area, with a welcome talk from STEM Women and our event sponsor, PwC
12.15pm – Panel discussion with women working in STEM. Ask questions and gain a fascinating hand insight from inspiring panellists.
12:50pm – Live networking begins and continues until the event ends. Attendees can visit company stands, network with employers and search live jobs!
1:30pm – Live employer insight talk in the 'Live Presentations area' from Ball Corporation.
1:55pm – Second live employer insight talk from Capital One.
2:20pm – Third live employer insight talk from Waters.
2.45pm – Fourth live employer insight talk from Matillion.
3:10pm – Fifth live employer insight talk from PwC.
3:30pm – Networking focus – having been inspired by our speakers, panellists and companies, be sure to use the last 60 minutes of the event to network and apply for job roles you're interested in.
4:30pm – Event ends.
What our exhibitors are looking forward to…
Ball Corporation –
"We can't wait for the opportunity of meeting a whole host of female talent, and breaking those stereotypes about embarking on a career in manufacturing.  We are looking forward to showing you how exciting and dynamic joining the Ball Family can be – in beginning or continuing a hugely successful career where you will truly make a difference to the World by joining a company that has been working relentlessly to promote sustainability in all its forms – through its products, operations, and community support."​
Stella Mosely, Rolls Royce –
"We are pleased that Rolls-Royce are attending STEM Women for the 4th year running.  We are excited to meet female STEM students to discuss the amazing opportunities at Rolls-Royce."
Welsh Water –
"Every time we exhibit we meet a diverse range of exceptionally talented women, and this year we're sure, will be no different.  We're excited to hear more about individual journeys and share how Welsh Water maybe a great next step in your career.  Come and see us to hear more about what opportunities lie in wait."
Addressing the Gender Imbalance in STEM UK
According to a WISE report, from 2019 to 2020 just 24% of the UK STEM workforce was made up of women. STEM Women Events strive to bridge the gender gap in STEM industries and work towards encouraging more women to choose a career in STEM.
Register Today!
Students can register for their free ticket here – https://stemwomenevents.com/event/5177
There are still a few spaces left for exhibitors at the England and Wales STEM Careers Event, for more information please contact Event Sales Manager Lauren Jenkins at laurenj@stemwomen.co.uk
STEM Women Events
Alongside the STEM Women England and Wales Careers Event, we are also hosting a UK Engineering event, and general STEM careers events for Scotland, Ireland, London and the Benelux Region.
Visit the STEM Women (www.stemwomenevents.com) events page to find out more, and follow them on LinkedIn, Facebook and Twitter to stay up to date with all the latest news and event information.