Join us at our Benelux Region STEM Careers Event, Sponsored by Accenture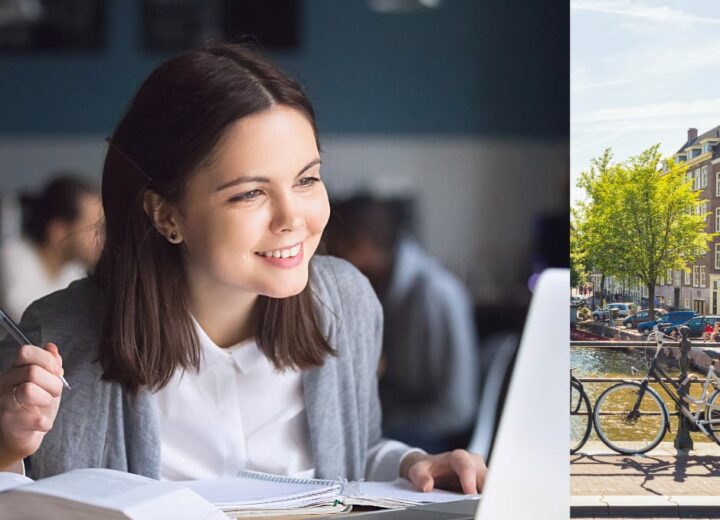 On Wednesday 27th October, we are hosting our Benelux Region STEM Careers Event, sponsored by Accenture. This event is targeted towards students and recent graduates who identify as female or non-binary and are looking to begin a career in a STEM industry.
Last year, we hosted our first event for the Netherlands and saw 505 attendees register and 7 top employers exhibit. We are delighted to be bringing the event back for autumn 2021 but on an even larger scale, now targeting students across the entire Benelux Region. Attendees will be able to hear first-hand accounts from women working in various roles, watch a live panel discussion, webchat with hiring managers and apply for jobs on the platform.
Who is exhibiting?
We have 11 employers already signed up to this event, with more still to be announced.
Accenture
ASML
AstraZeneca
Deloitte
EUMETSAT
Flow Traders
Kraft Heinz
Optiver
VMware
Waters
Provisional Event Timings (CEST):
Noon – Event begins in the 'Live Presentations' area, with a welcome talk from STEM Women and our event sponsor Accenture.
12.15pm – Panel discussion with women working in STEM. Ask questions and gain a fascinating hand insight from inspiring panellists.
12:50pm – Live networking begins and continues until the event ends. Attendees can visit company stands, network with employers and search live jobs!
1:30pm – Live employer insight talk in the 'Live Presentations area' from VMware.
1:55pm – Second live employer insight talk from Deloitte.
2:20pm – Third live employer insight talk from Waters.
2.45pm – Fourth live employer insight talk from Accenture.
3:10pm – Fifth live employer insight talk from Kraft Heinz.
3:35pm – Sixth live employer insight talk from ASML.
3:55pm – Networking focus – having been inspired by our speakers, panellists and companies, be sure to use the last 35 minutes of the event to network and apply for job roles you're interested in.
4:30pm – Event ends.
What our exhibitors are looking forward to…
Accenture –
"Across the globe, one thing is universally true of the people of Accenture: We care deeply about what we do and the impact we have with our clients and communities. It is personal to all of us. We truly believe in you. Be yourself, curious and motivated. We are looking forward to meeting you! Make sure to ask us all the questions you have so that we can get to know you, help you, advise you… You name it! We are here for you!"
Optiver –
"Over the decades, we have witnessed the tremendous value of diversity as people from a variety of backgrounds bring different perspectives to business questions and problems, leading to better solutions. We firmly believe that our business should reflect society, which is why diversity is a top priority. By partnering with the likes of STEM Women we are able to get involved at a grass roots level; where we hope to encourage more young people to choose STEM subjects as a study path at school and to pursue careers in science, technology, engineering and mathematics-related fields. We look forward to sharing how else we demonstrate this commitment, both internally and externally, and how STEM backgrounds can lead to an impactful career at Optiver."
ASML –
"Work on the physics behind our lasers, develop software that measures our machine's accuracy, start in a cleanroom building lithography machines, but move to customer sites to upgrade them. Your path to ASML may not be linear, but that's because we encourage everyone to find their passion, search for new challenges and grow their knowledge.
"See what you can do at ASML? Visit the stand during the STEM Benelux Career Event!"
Register Today!
Students and recent graduates can register for their free ticket here- https://stemwomenevents.com/event/5179
If you are an employer looing to exhibit, there are still a few spaces left. Please contact Event Sales Manager Lauren Jenkins for more information – laurenj@stemwomen.co.uk.
STEM Women Events
Our Benelux Region event is the last event in our autumn season, however, we will be hosting more virtual careers events in early 2022 and autumn 2022. Visit the STEM Women (www.stemwomenevents.com) events page to find out more, and follow us on LinkedIn, Facebook and Twitter to stay up to date with all the latest news and event information.