Highlights from the Virtual Stem Women Graduate Technology Event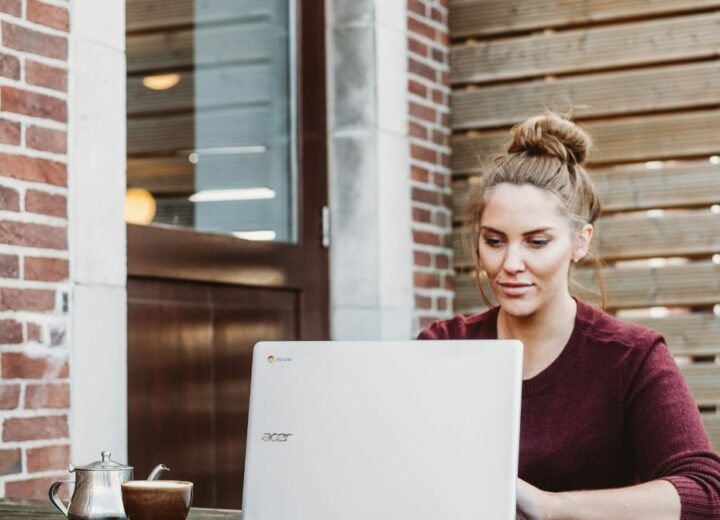 After the huge success of our Financial Services event, we were very excited to host a technology sector focused event. Taking place on Monday 28th September, we welcomed an amazing 353 female STEM students and recent graduates to network with 17 top employers from the tech industry.
Alongside our event sponsor Bloomberg, attendees could browse the virtual stalls of EY, MathWorks, Infosys, Altius Data, Gearset, KPMG, PA Consulting, ARM, Alacrity Foundation, Willmott Dixon, BAE Systems, Tessella, Gamesys, Nology, Gymshark and Abbott.
Over the event, attendees and potential employers had 1,117 conversations and sent a staggering 8,298 chat messages. As well as the webchat function, attendees could also read company bios, watch promotional videos and apply for live jobs during the event. Companies had over 180 job applications over the course of the day!
We enjoyed some inspiring talks from a range of women working in technology and had a peak live presentations audience of 344.
Our attendees were predominantly from technical degree backgrounds, with the most common degree subjects being computer science, followed by mathematics and mechanical engineering.
The event began at noon with a welcome talk from Event Manager Sophie Chadwick, followed by a message from our event sponsors Bloomberg. Linn O'Connor, EMEA Head of Global Data presented an insightful talk which covered everything from the importance of STEM Women and boosting the gender balance in tech, to how data has developed and changed over the years, her career path and what kind of experience students need to enter a role at Bloomberg.
Attendees were then invited to begin networking with employers via webchat, video and voice calls.
At 1pm our speaker sessions began, featuring an eclectic mix of women working in technology from a range of companies. The sessions began with Laura Dempsey, an Application Engineer at MathWorks. She spoke about her journey from studying biomedical engineering to making the switch to industry, and what motivated her. Laura also discussed the amazing culture at MathWorks and covered the type of skills she needs for her role at the company.
We then welcomed Holly Bracewell, Customer Success Manager at Gearset. She gave attendees a very honest and inspiring account of her first few weeks in her role in tech sales, including some fun memes and relatable stories of experiencing the 'confidence gap' and how she overcame it.
Next up was Rachel Graham and Lucy Griffiths from the Student Recruitment Team at EY. Their talk gave an in-depth insight into who EY are and how their roles could be relevant to attendees. They presented a 'quick guide' to the different programmes on offer to university students and offered hints and tips for the application and interview process.
Josie Park, Data Science Consultant at Altius Data then explained her career path from studying Mathematics at university to joining Altius. She highlighted the successes and struggles of her working life so far and gave attendees some great tips on working during the pandemic.
Following Josie, Sara Williams, Graduate Recruiter at Infosys imparted some invaluable tips on how to write and structure CVs for technical roles, including 3 things that will make your CV stand out to a recruiter.
Finishing off our speaker session was Daria Dobrzyniecka, EMEA Campus Recruiter at event sponsor Bloomberg. She introduced the Bloomberg's company ethos, highlighted the values and spoke about how important their diversity and inclusion was to the company ethos.
In between networking, attendees were then invited to join the audience of a panel session featuring women working in the technology sector. On the panel we had Claudia McPhail from Gearset, Sara Williams from Infosys, Sian Emerson from EY, Esmie Papadimitriou from Bloomberg, Josie Park from Altius Data and Laura Dempsey from MathWorks.
The panel session allowed attendees to ask the employers direct questions about their roles or company. They covered career highlights, the importance of mentoring, the challenges women face in the workplace and advice for graduates starting their careers.
After this inspiring panel session, we then enjoyed a fascinating Interview Skills Session with Leadership Coach, Sarah Perugia. She presented a session that focused on how to come across as passionate and confident in a virtual environment. She gave attendees tips on how to implement strategic thinking, manage your mind by thinking positive and confident thoughts and ask yourself 'what is my value'.
Our Technology Graduate Event was a huge success and we have already had some amazing feedback from both employers and attendees. One attendee described her experience of the event –
"I just wanted to say a huge thank you for organising these career events and for providing us with the chance to interact with such inspiring people! I really enjoyed today's talk at the Technology Event!"
One of our panellists, Sara Williams from Infosys highlighted how pleased she was with the event:
"A great event, very professionally run, the staff at STEM Women can't do enough to make sure you're all set for the day. Students were engaged and asking lots of relevant questions too!"
Sahana Kasaru from PA Consulting also added:
"The event definitely aims to encourage female talent into the tech industry! It was a great opportunity for both employers and aspiring candidates to connect on a single virtual platform and share insights, a perfect place for passionate women looking for vibrant opportunities."
Alongside our Technology Graduate Event, we also hosted a Technology event for early years professionals and are looking forward to hosting general STEM careers events for targeted regions across the UK, Ireland and Europe. For more information, visit our events page and follow us on LinkedIn, Twitter and Facebook for updates.
There are still spaces left for employers for our upcoming events, If you're interested in exhibiting, get in touch with laurenj@stemwomen.co.uk.