Highlights from the STEM Women Yorkshire, North West and North East England Event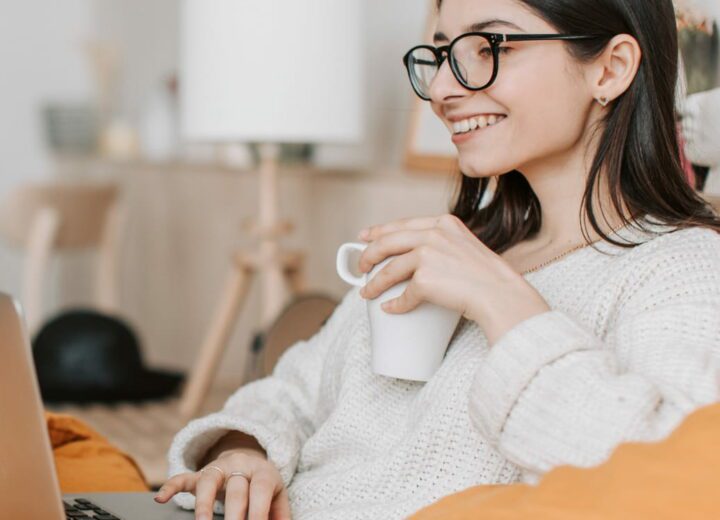 On Thursday 8th October, we ran our fifth STEM Women virtual event of the autumn season. Targeted towards female STEM students and recent graduates based across three regions in the north of England, this event allowed attendees to virtually network with top employers, hear inspirational speaker sessions and take part in a Q&A with panellists working in STEM industries.
On the event day, we welcomed a staggering 334 attendees and 14 employers including PwC, EY, IHS Markit, Matillion, Astra Zeneca, Welsh Water, Covea Insurance, Baker Hughes, ARM, QA, Virgin, The Hut Group, KPMG and Accenture.
The event was a huge success, with attendees and potential employers having a total of 1,170 conversations and 6,896 chat messages! There were also 156 job applications during the event. Our attendees were predominately studying computer science degrees, followed by chemistry, biology, mathematics and physics.
The event began with a short welcome talk from STEM Women Event Manager, Sophie Chadwick. She went over the agenda for the day and gave attendees an overview of how to use the platform.
At 1pm our speaker sessions began with a talk from Rachel Graham and Claire Hughes, Student Recruitment Advisors at EY. They gave attendees an in-depth overview of EY, highlighting that they have around 700 locations worldwide and the service lines the business offers. Attendees also learnt about the different graduate programmes there are for university students and the core strength they would need to be successful in a role at EY.
Following this insightful session, we welcomed Alice Gladen, Regional Operations/SME Associate and Tom Kearney, Solution Architect, Enterprise Data Management from IHS Markit. Alice began the session by explaining who IHS Markit are, and the importance of data and information. Tom then gave attendees an insight into what it's like working in a technology team in the EDM department, and what kind of roles there are within his team.
At 1.50pm, attendees then heard from Vicki Marchington, Director of People at Matillion. Her session was entitled 'why tech needs you' and began with an interesting look at the vast gender imbalance in tech roles in the UK. She went on to talk about her own career path and how she entered the technology industry just two years ago and has loved it ever since.
Our speaker sessions came to close with a presentation from Agnes Firth, Senior Associate Robotics Automation at PwC. She talked through her first year at PwC in the Manchester office, describing how she found the induction week, the office culture and the amazing people that work there. Agnes gave some great tips surrounding overcoming feelings of imposter syndrome and how to be confident when you start a new role.
Attendees were then invited to visit the company stalls to network, ask questions and apply for their live job vacancies.
At 3pm, we began our panel session which featured women working in STEM industries. We welcomed Emma Rogan, from EY, Laura Malins from Matillion, Karine Boccara from IHS Markit and April Chen from PwC. Attendees asked a range of questions, covering career highlights and challenges, to how to deal with job rejections and interview nerves. We heard some amazing advice from the panellists who highlighted the importance of asking for feedback during the interview stages and remembering that applying for jobs is a two-way process, both sides are selling themselves. We also heard how their roles had adapted following the COVID-19 pandemic and issues they had faced whilst working in typically male dominated workplaces.
We are so happy with how the event went and have already received some fantastic feedback from both attendees and employers! Rachel Graham, speaker and exhibitor from EY described her experience:
"Great event for companies and STEM women to interact in a virtual world. Seamless!"
Jane Prowse, Mechatronic Engineering student from the University of Manchester also shared her thoughts:
"I thought it was really helpful and a good alternative to a physical event. I found it useful to be able to look up information about the role and company while I spoke to the employers, so I could ask more detailed questions. Hopefully I'll be successful from it too! Thank you for organising – I really enjoy STEM Women events and this was a really good one."
Alongside our Yorkshire, North West and North East England Event, we are also hosting regional specific events across the rest of England, Scotland, Ireland and the Netherlands. For more information visit www.stemwomenevents.com, follow us on LinkedIn, Twitter and Facebook for event updates.
There are still a few employers spaces left for upcoming events. If you're interested in exhibiting, get in touch with laurenj@stemwomen.co.uk.