Event Review – Sydney STEM Careers Event – 10th March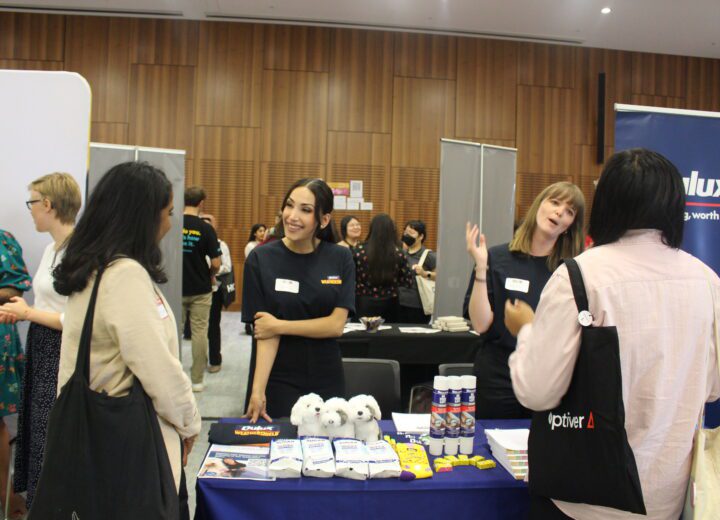 On Friday 10th March, we ran our second in-person event in Australia, the Sydney STEM Careers Event, at the International Convention Centre Sydney! It was a fantastic day with a buzzing atmosphere, we welcomed 31 exhibiting employers and had 977 attendees signed up!
The event began at noon, with attendees arriving at reception to check in and watch the first set of speaker presentations.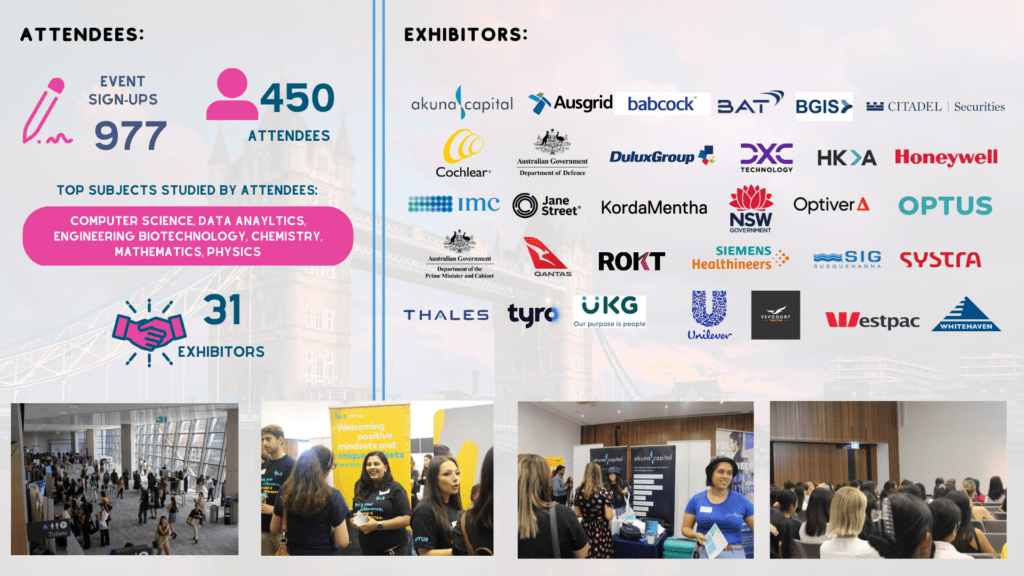 An Inspiring Day
We first heard a welcome talk from STEM Women Head of Events, Sophie Chadwick, this was followed by a series of insight talks from KordaMentha, Qantas, Jane Street and Optiver.
Our first insight talk was led by Emily Low and Jacqueline Koo from KordaMentha who gave attendees an overview of the company and the work they do within financial services. We also heard more about life at KordaMentha and the exciting opportunities they have available.
Next up we heard from Renee Wootton from Qantas who presented a timeline of her personal career journey, highlighting some amazing achievements within aerospace and aviation. Renee spoke about her passion for women in STEM and why Qantas is a great place to work. Following Renee, we welcomed three representatives from Jane Street. The audience heard more about the unique company culture, and got an invaluable insight into three different sectors within the business.
Our final speaker in this session was Virginia Wheway from Optiver. Virginia began the session by talking about her role within the company and how she landed a role within aerospace. She also highlighted some great advice that she received at the start of her career.
A Buzzing Atmosphere
As well as the company presentations, attendees also had lots of opportunities to network with exhibiting employers at their stalls throughout the venue. The hallway and main exhibition room were filled with colourful company banners, free goodies, leaflets and employers waiting to start discussions and offer advice to prospective candidates. There was a buzzing atmosphere throughout the event, with lots of attendees building their professional networks and picking up swag!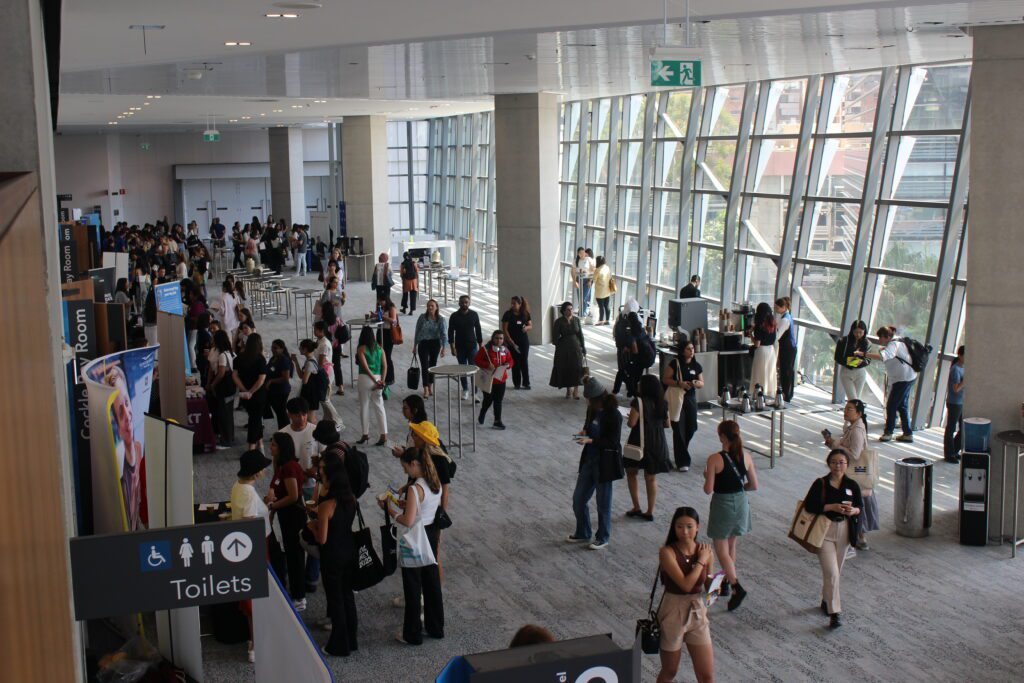 Speaker session two
The second speaker session began at 2:10pm with a second welcome talk from Sophie. This was followed by employer insight talks from Tyro, British American Tobacco and HKA.
Terri Diegelman from Tyro began the second set of speaker sessions with a presentation which covered her personal journey from university. Terri also gave the audience some key advice on how to navigate their careers and ways to find a strong support network.
Following this we heard from Shivnal Sen and Julie Rangan from British American Tobacco. Shivnal began by discussing the company in more detail and giving the audience a great understanding of what opportunities they have available. We then heard from Julie, who ran through her unique career journey and gave great advice on how to get the most out of events and build your network.
Our final speaker of the day was Simone Gooley from HKA. Simone presented a session which gave attendees an overview of the company and the services they offer to their customers. She covered why you should consider HKA for your career and offered some fantastic advice on the application and interview process.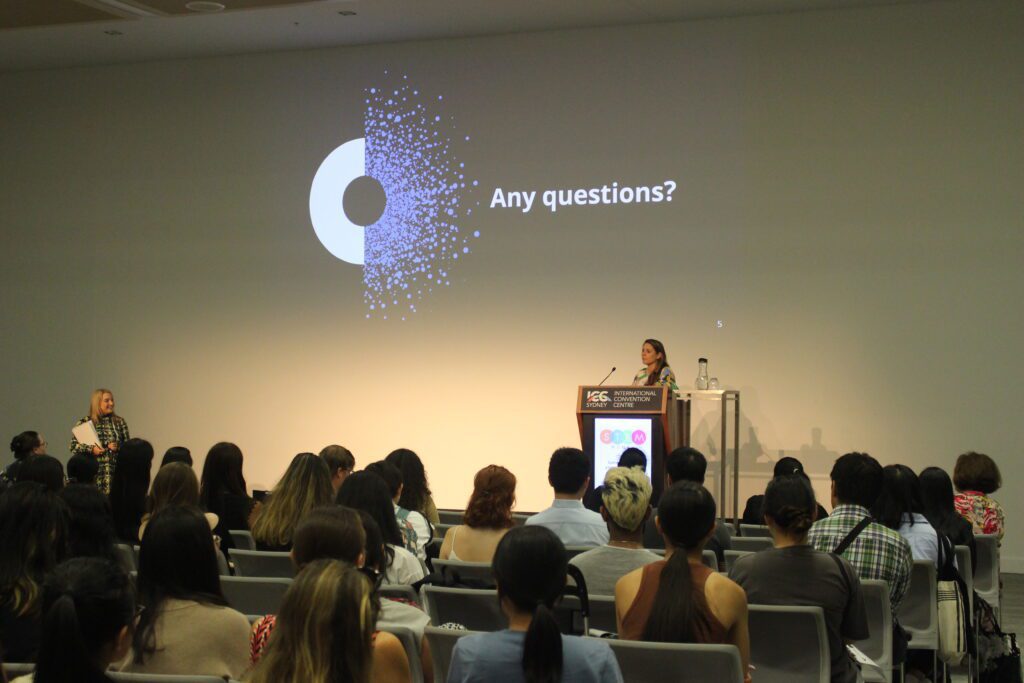 Glowing Feedback
"It was a brilliant event. There was a diverse range of companies. The speaker sessions provided great insight into roles and opportunities available within the companies." –  Yvonne BE (Hons) Engineering
"I appreciate how well the organisers worked with university student societies to promote their event. A great place to practice networking skills. I loved getting to learn other women's journeys and hearing advice that helped them in their career." – Madeline, BA Science & Computer Science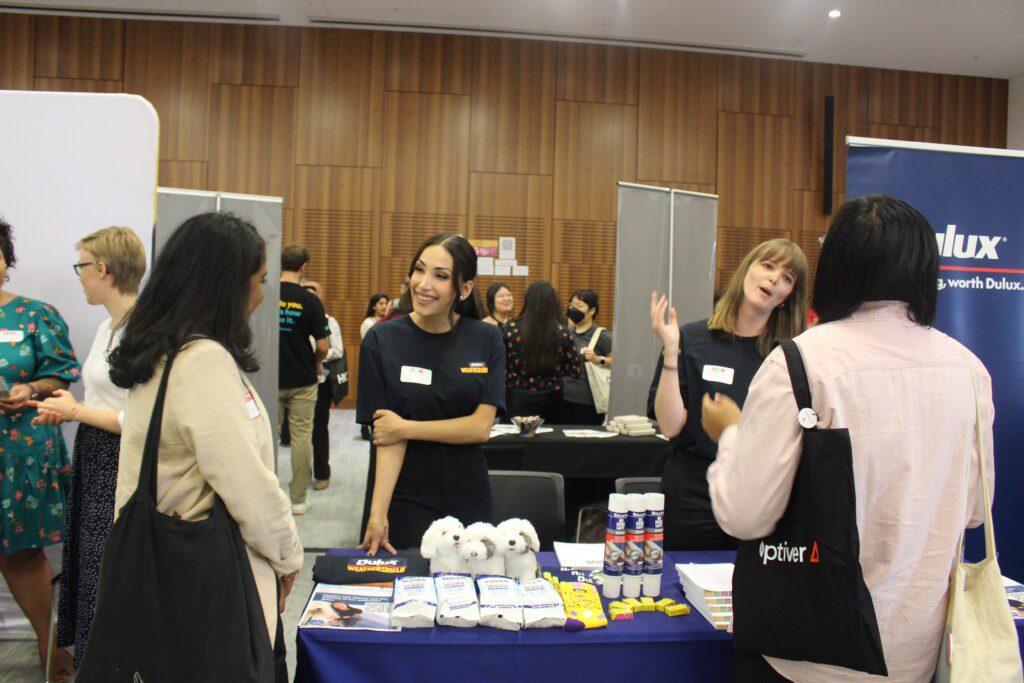 Join us at a STEM Women Event!
We run a range of industry specific, general STEM and location specific careers events each year.
If you're a student looking to register for your free ticket, take a look at our events line up and follow us on LinkedIn, Instagram, Twitter and Facebook for event updates.
If you're an employer interested in exhibiting at an upcoming event, please don't hesitate to get in touch with Event Sales Manager, Lauren Jenkins by emailing laurenj@stemwomen.com, or fill out the form below. www.stemwomen.com.