Event Review – Melbourne STEM Careers Event – 7th March 2023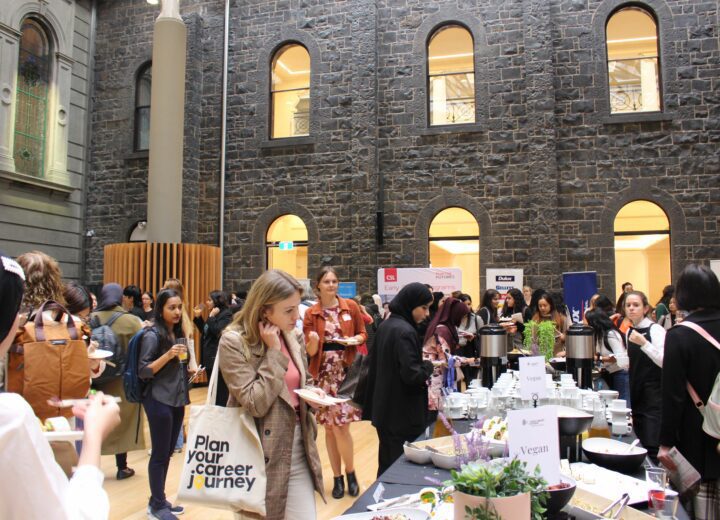 On Tuesday 7th March, we ran our first in-person event in Australia, the Melbourne STEM Careers Event, at the State Library Victoria! Sponsored by the Department of Transport and Planning Victoria, it was a truly inspiring day with 27 top exhibiting employers and over 1,300 attendee sign ups!
The event began at noon, with attendees arriving at reception to check in and watch the first set of speaker presentations.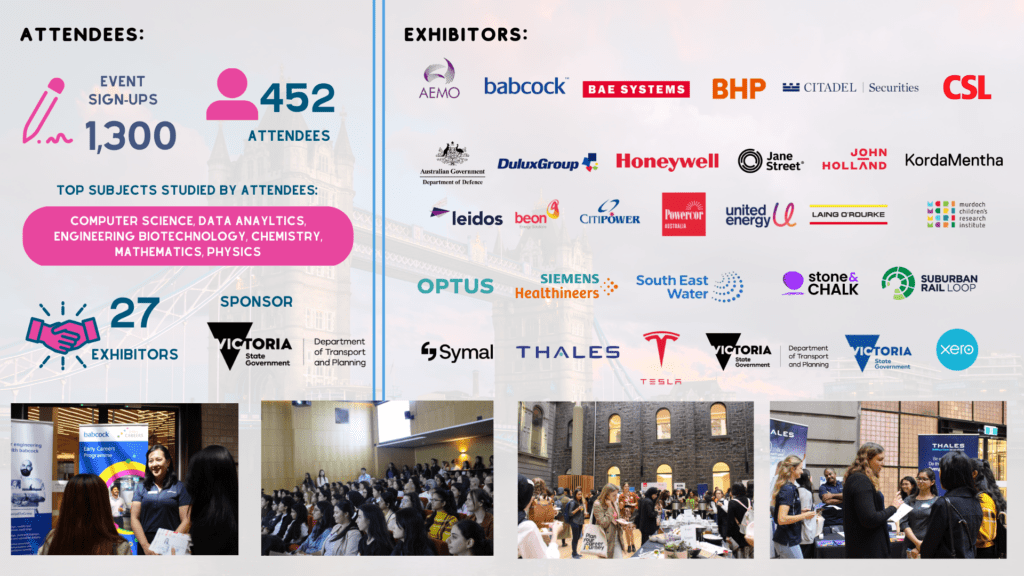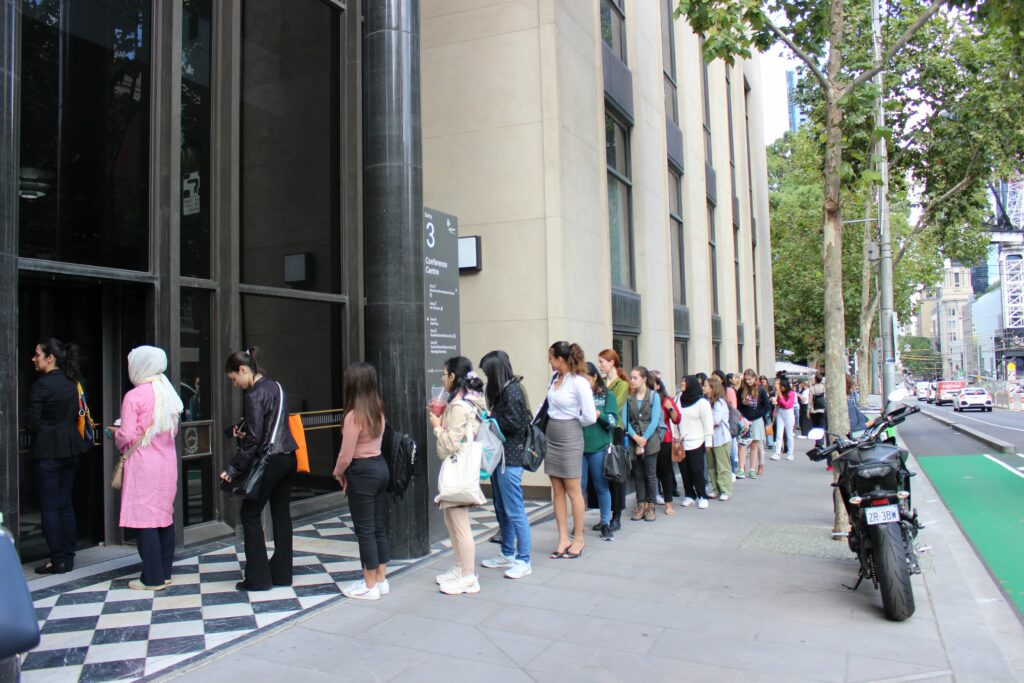 A Fantastic Atmosphere!
We first heard a welcome talk from STEM Women Head of Events, Sophie Chadwick, followed by a welcome address from our event sponsors. This was presented by Catherine Rooney, Executive Director from Department of Transport and Planning Victoria. Catherine talked to attendees about the company and what work they are doing to encourage more women to enter the industry.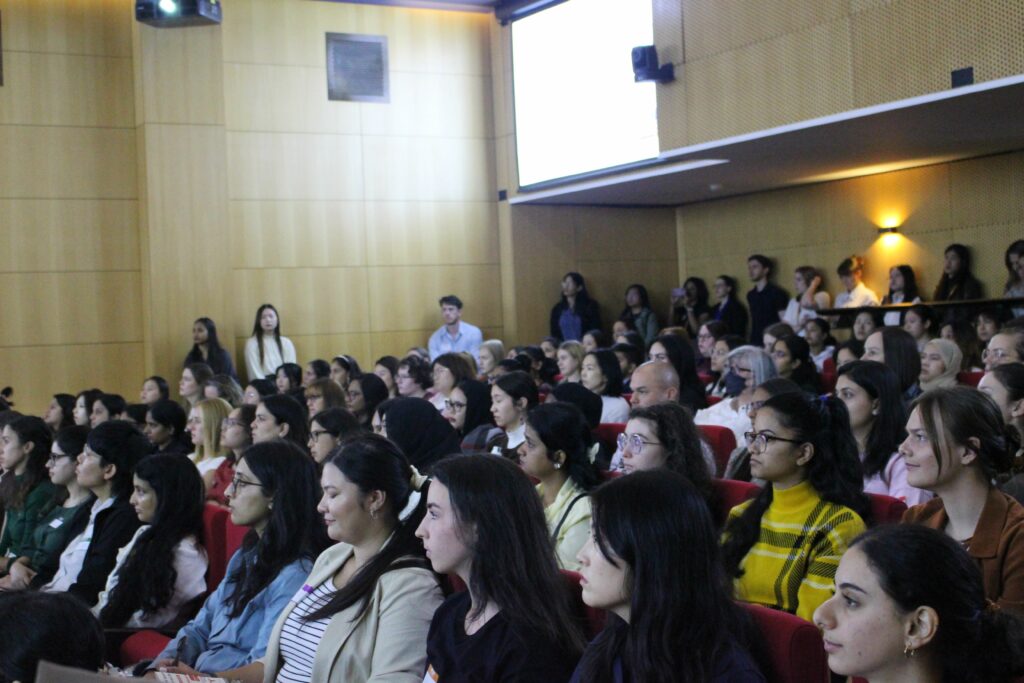 Following this, we welcomed Mary Roe, Senior Project Executive from Department of Transport and Planning Victoria who talked the audience through the opportunities available and showcased the great working culture at the company. The Department of Transport and Planning Victoria ended their session with an address from Melissa McKenzie, Employment Pathways Team Lead.
The first speaker session ended with a presentation from Juliette Connolly, Group Executive, Experience. Juliette led a session on building your professional brand, discussing the importance of workplace personal branding and how leverage it to achieve your career goals.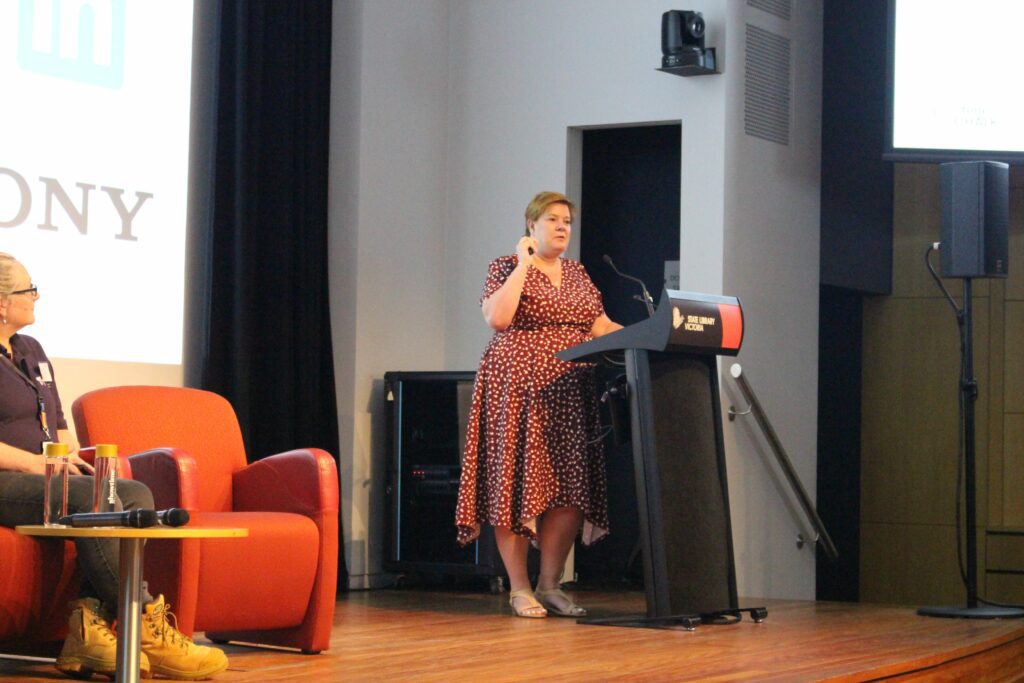 Busy Networking
Throughout the whole day, attendees could network with our exhibiting employers in the Conversation Quarter Hall, plus in our exhibitor rooms upstairs! These areas were filled with company banners, free goodies, leaflets and employers waiting to start discussions and offer advice to prospective candidates. There was a buzzing atmosphere throughout the event, with lots of attendees building their professional networks and picking up goodie bags. The networking spaces were full all the way up until the event ended at 4!
Fascinating Insights into STEM
The second speaker session began at 2:10pm with a second welcome talk from Sophie. This was followed by an employer insight talk from Jane Street. The representatives took to the stage to talk to attendees about the unique working culture at the company and the great opportunities they have for graduates.
Following this we heard from Sarah Alley and Sophia Paikopoulos, Executive Analysts at KordaMentha. Sarah and Sophia spoke about their personal career journeys and how they made the transition from university to the workplace. Finally, we heard from Hannah Seater, Senior Safety Assurance Engineer at Laing O'Rourke.  Hannah gave the audience a fascinating overview of the engineering industry in Australia, the projects Laing O'Rourke work on and the work they are doing to increase diversity.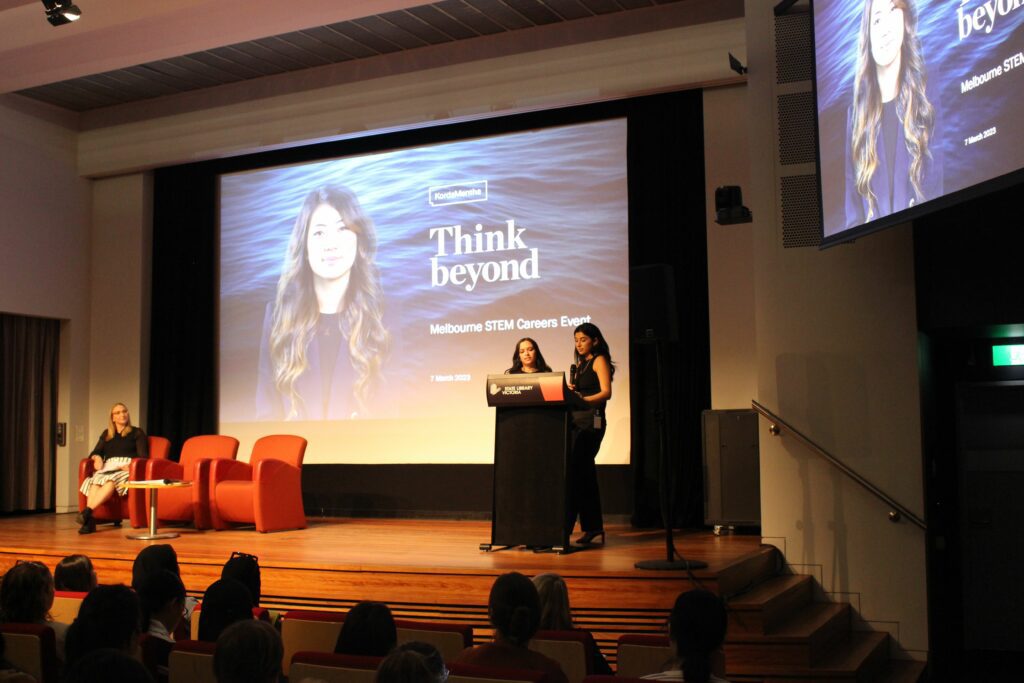 Amazing Feedback
"Well done and delivering a fantastic event, wonderful attendance in numbers and diversity of students including areas of discipline!  Hope to see you again back in Melbourne for 2024." – Suburban Rail Loop Authority
"The STEM Women event really expanded my perspective on science related employment opportunities. It was also amazing to hear the talks and network with highly skilled professionals in these areas. Keen to follow in their footsteps!" – Syaza, PhD Pharmaceutical Sciences.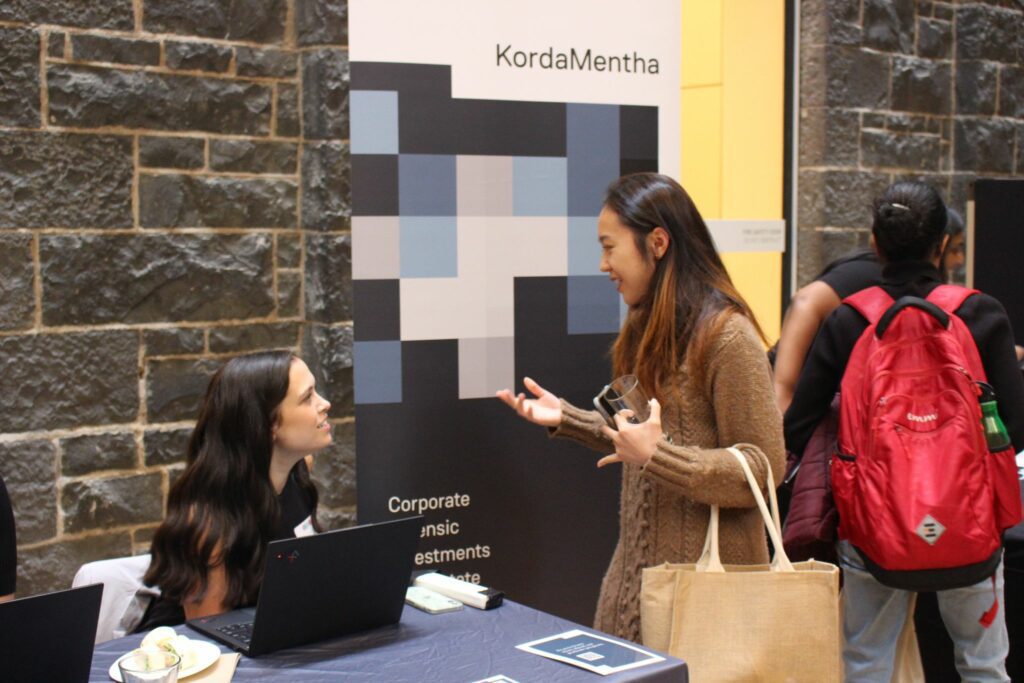 Join us at a STEM Women Event!
We run a range of industry specific, general STEM and location specific careers events each year.
If you're a student looking to register for your free ticket, take a look at our events line up and follow us on LinkedIn, Instagram, Twitter and Facebook for event updates.
If you're an employer interested in exhibiting at an upcoming event, please don't hesitate to get in touch with Event Sales Manager, Lauren Jenkins by emailing laurenj@stemwomen.com, or fill out the form below. www.stemwomen.com.