Event Review – Manchester STEM Women Graduate Careers Event – 18th October 2023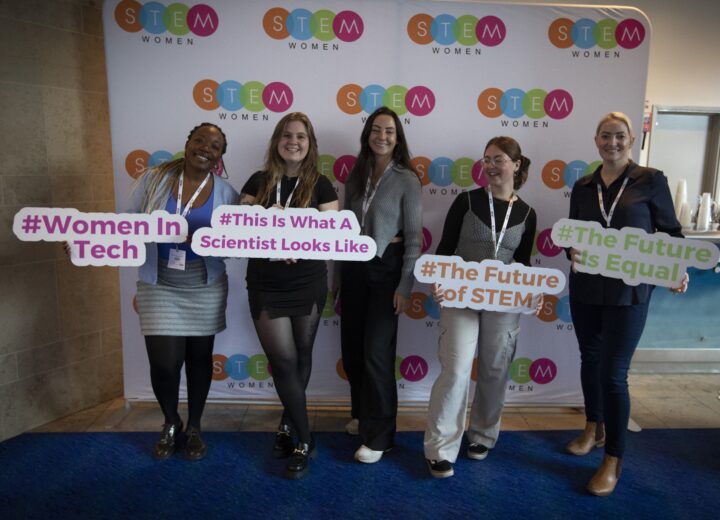 On Wednesday 18th October, STEM Women hosted the Manchester STEM Women Graduate Careers Event. The event attracted 25 exhibiting employers and 242 student and graduate attendees.
Running from 12pm until 4pm at Bridgewater Hall in Manchester, the event featured an impressive range of STEM employers including our sponsors, Lanxess.
242 students and graduates attended from nearby University of Manchester, Manchester Metropolitan University, University of Liverpool and beyond. Attendees were able to network with employers from a wide range of STEM-related industries, including consultancy, information & technology, banking, data, and engineering.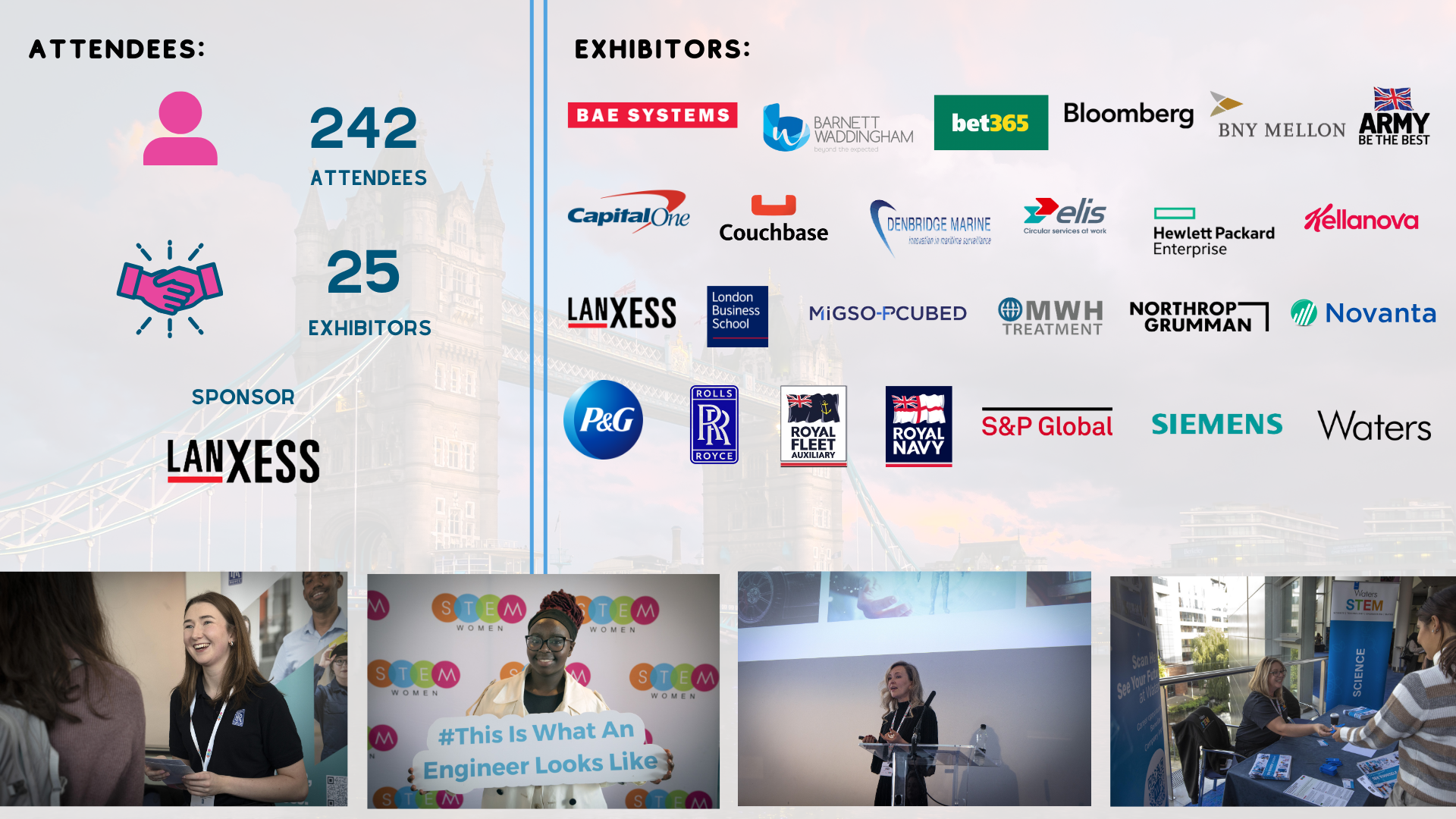 There was a fantastic atmosphere throughout the event, with student and graduates building their professional networks and exploring opportunities.
The event began with a welcome talk from STEM Women events host, Sophie Chadwick. We then heard from event sponsors, Lanxess, with Marina Karataeva covering the history of Lanxess and its operations.
"At Lanxess, we believe that fostering inclusivity and innovation go hand in hand. By supporting events like STEM Women, we are investing in a future where talented individuals from all walks of life can come together, share their insights, and drive progress in these critical fields." – Marina Karataeva, Lanxess
Throughout the day, attendees were able to network with employers in the Circle Foyer.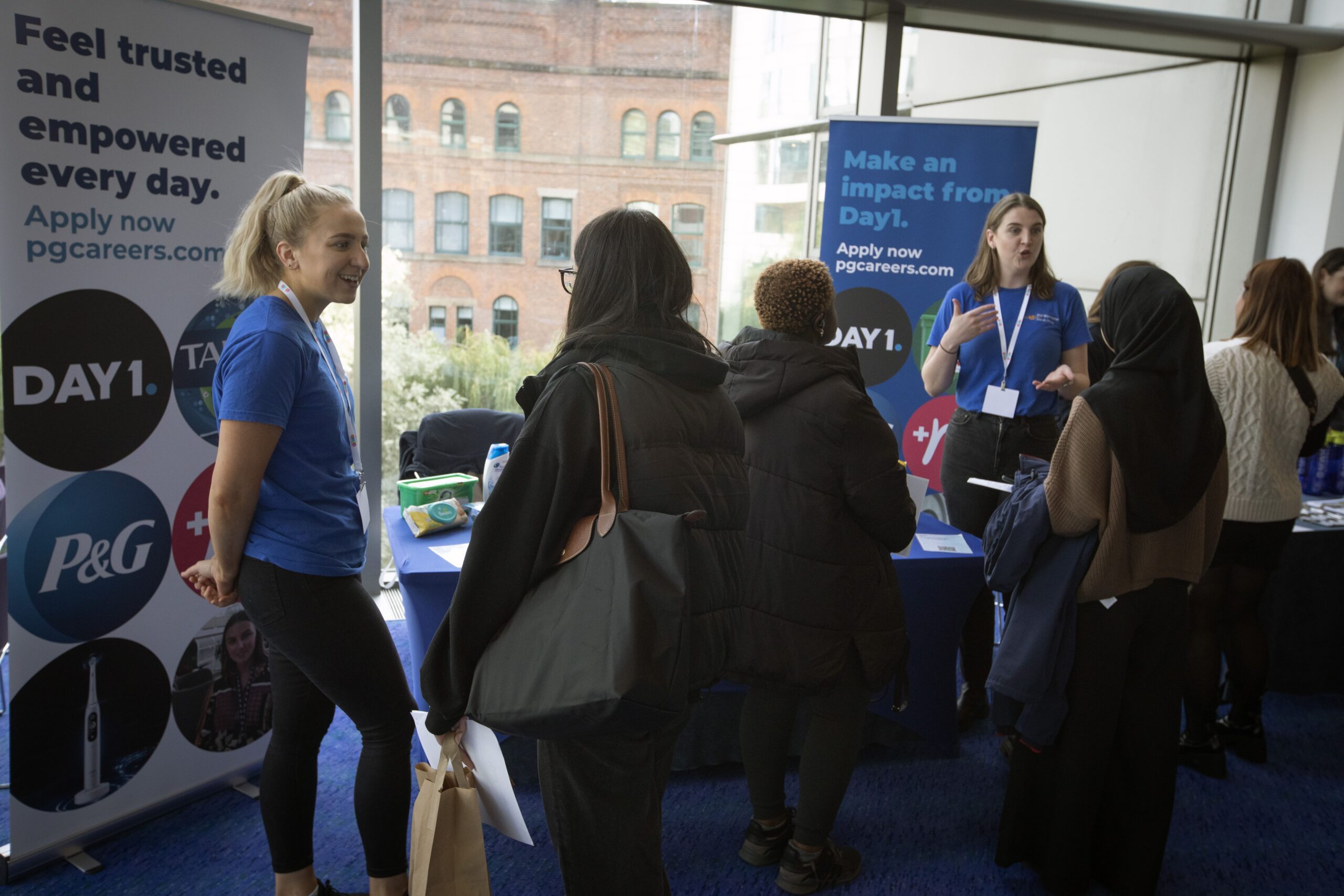 The First Speaker Session
Our first employer insight talk began with Skye Jenkins, Placement R&D Chemist at Lanxess, who delivered an insight talk titled 'My Journey to Lanxess: Tips and Challenges'. Skye reflected on her academic and career journey, inspiring the audience with the challenges she had overcome.
Following this, the audience heard from Fiona Graham from BNY Mellon. Fiona focussed on growth and belonging in the workplace, with some fantastic tips on how to reframe imposter syndrome and embrace opportunities.
The panel discussion
Next, attendees were able to enjoy a panel session, facilitated by STEM Women. Fiona from BNY Mellon returned to the stage and was joined by Gugu, a process engineer from Lanxess. They shared some excellent advice with the audience.
Fiona and Gugu's top tips:
Be prepared to fail – this is part of the process of finding the right career for you.
Start building your professional network as soon as you can, particularly your LinkedIn network. Be authentic and curious.
Don't wait to be offered an opportunity – if you want to get involved, ask!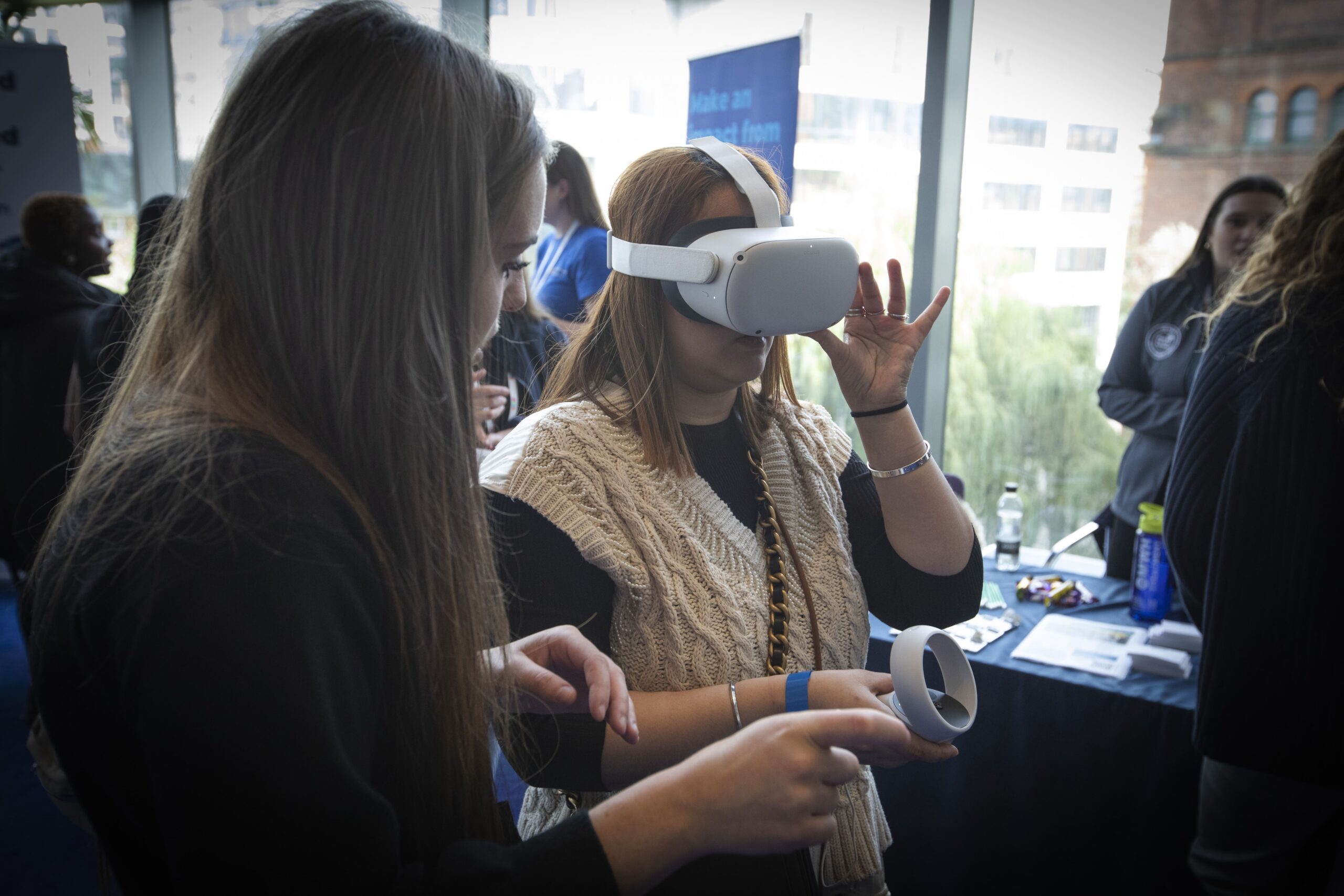 The Second Speaker Session
The second speaker session began with a welcome talk from STEM Women events host, Pam McGee. The first insight talk in this session was delivered by Iman Chaudry, Operational Excellence Analyst at S&P Global, who spoke about navigating the transition from graduate into employment.
Next, the audience heard from Florence Ong, Senior Delivery Consultant at MI-GSO PCUBED. Florence's talk, 'From STEM to PM' gave a wide-ranging insight into project management, the organisational culture at MP, and Florence's career highlights to date, including being beamed as a hologram from Manchester to London!
Our final speakers were Gert Rohman and Liv Kelly from Siemens. As Training and Development Manager, Gert gave an overview of Siemens and the range of opportunities open to graduates. Liv then shared her experiences as a Technical Support Engineer. Liv highlighted the professional development support she had received at Siemens – which included being supported to speak at this event!
Throughout the day, attendees could connect with the exhibiting employers in the networking areas, growing their professional networks and discovering new opportunities.
Join us at a STEM Women Event!
We host a range of STEM recruitment and networking event each year.
If you're a student looking to register for your free ticket, take a look at our upcoming events – www.stemwomen.com/events and follow us on LinkedIn, Instagram, Facebook and X for event updates.
If you're an employer interested in exhibiting at an upcoming event, please don't hesitate to get in touch with Event Sales Manager, Lauren Jenkins, by emailing laurenj@stemwomen.com or visit our website www.stemwomen.com