Event Review – London STEM Women Graduate Careers Event – 9th October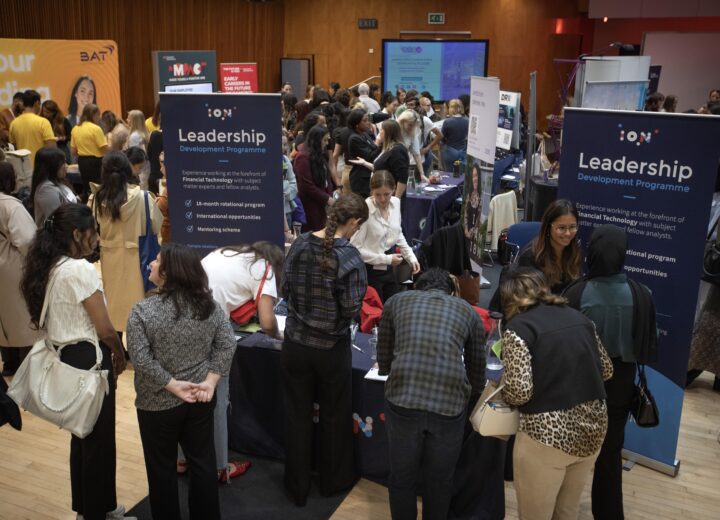 On Monday 9th October, STEM Women hosted the London STEM Women Graduate Careers Event. The event attracted 41 exhibiting employers and over 600 student and graduate attendees.
The event began with a welcome talk from STEM Women events host, Sophie Chadwick. We then heard from event sponsors, Fluor, with Engineering Director Ian Hogg explaining Fluor's mission to 'build a better world' and highlighting the opportunities available. Throughout the day, attendees were able to network with employers in Congress Hall, Congress Suite and Foyer.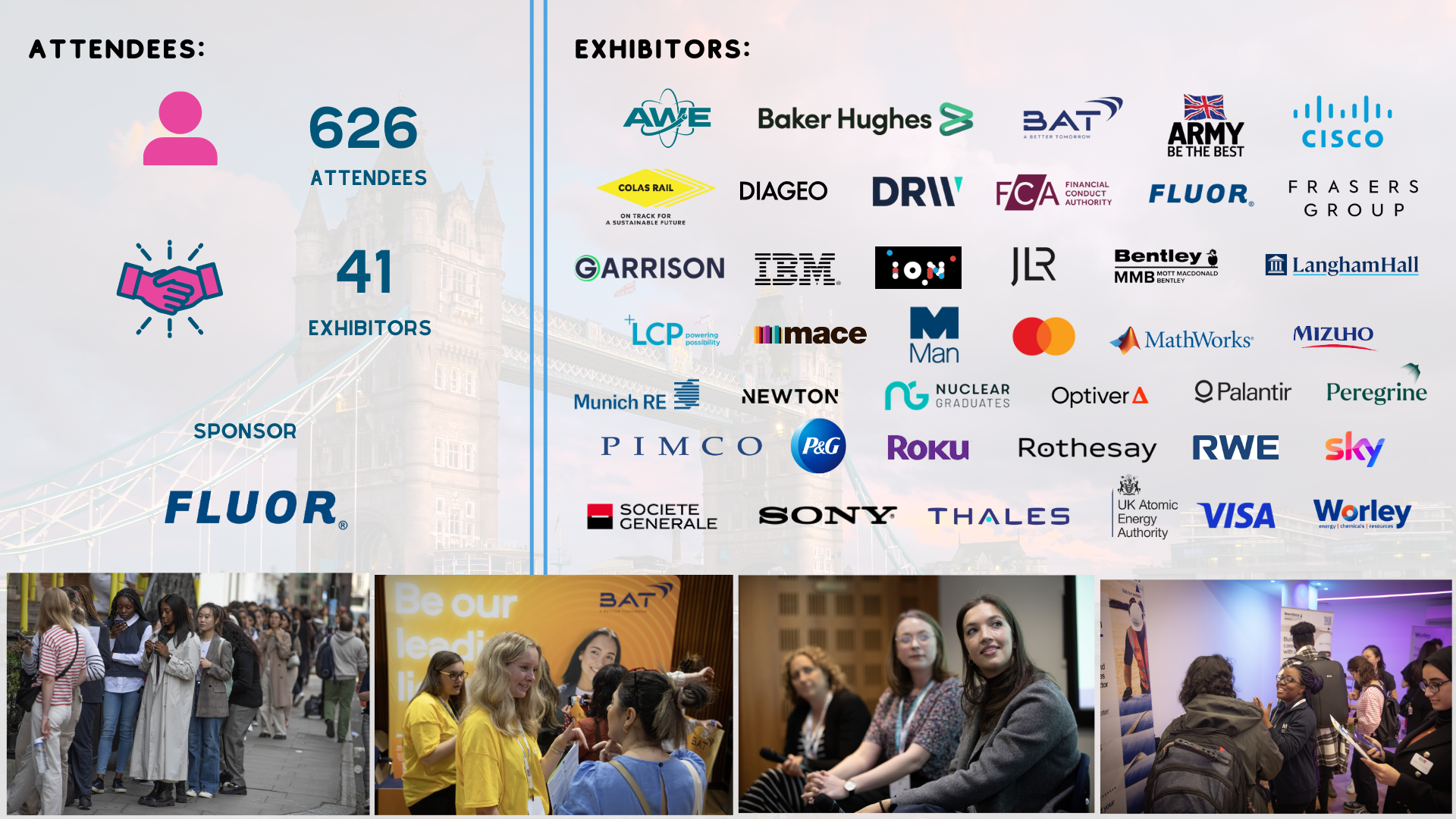 The First Speaker Session
Our first employer insight talk began with Nicola Donaldson, Design Engineer at Fluor, who delivered an insight talk titled 'Smile, or you're doing it wrong'. Nicola reflected on her career journey and training so far, and shared some great career tips with the audience.
Following this, the audience heard from Danni Ovens from Palantir. Danni talked through Palantir's Early Talent Programmes including a 4-day insight week, Scholarships, Summer Internships and the new graduate programme.
Commitment to Diversity
The next speaker was Samuel Parkin from JLR. Samuel's presentation covered the JLR brands, all the benefits of JLR's undergraduate programmes, placements and graduate programmes, along with the entry requirements and application processes. Samuel also highlighted JLR's commitment to diversity through its employee networks.
Finally, Fern Watson, Data Science Function Manager at FCA spoke about the organisational structure at FCA. Fern was joined by Prasoon Chaturvedi who delivered insights into Data Architecture. Prasoon has over 18 years' experience in Data, Technology & Analytics roles across a diverse range of sectors encompassing Financial Services, Insurance, Banking, Telecom Pharmaceutical & Retail.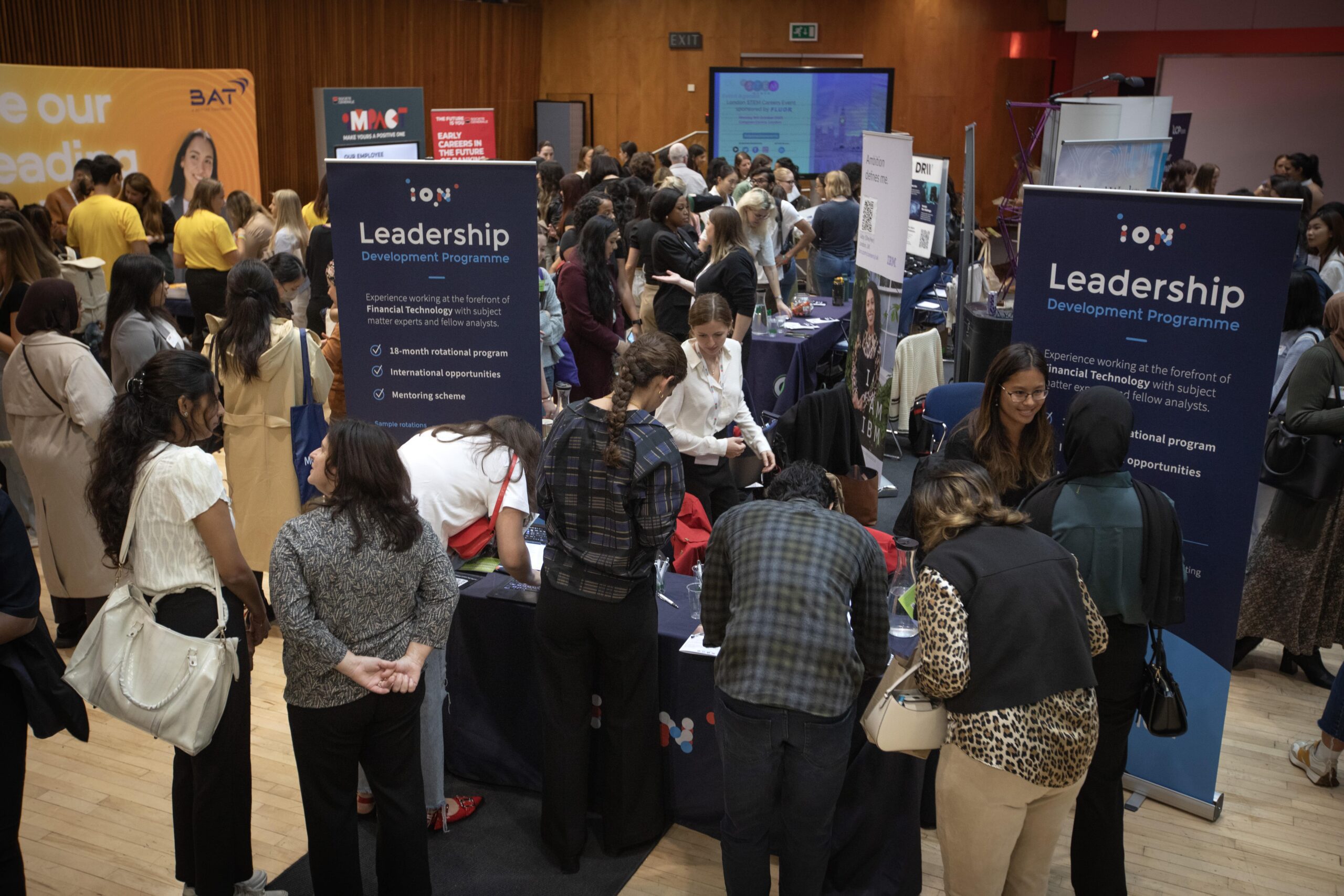 The Panel Discussion
Next, attendees could listen to a panel session, facilitated by STEM Women. Danni Ovens from Palantir returned to the stage and was joined by Anouska Martin, Engineering Manager at event sponsor, Fluor, and Erin Wootton, Hardware & Mechatronics Engineering graduate at JLR. The audience asked some fascinating questions covering career highs and lows, tips for current students and the importance of mentoring.
The panel's top tips were:
Always say yes to an opportunity that excites when you can – even if it's not what you had planned.
Don't be afraid to fail – you'll have to do things you don't like in order to find what you do like. Get yourself into this 'trial and error' mindset.
There are some challenges with working in a male dominated industry – but they are rare these days! Be part of the change and show the world what a woman in STEM looks like.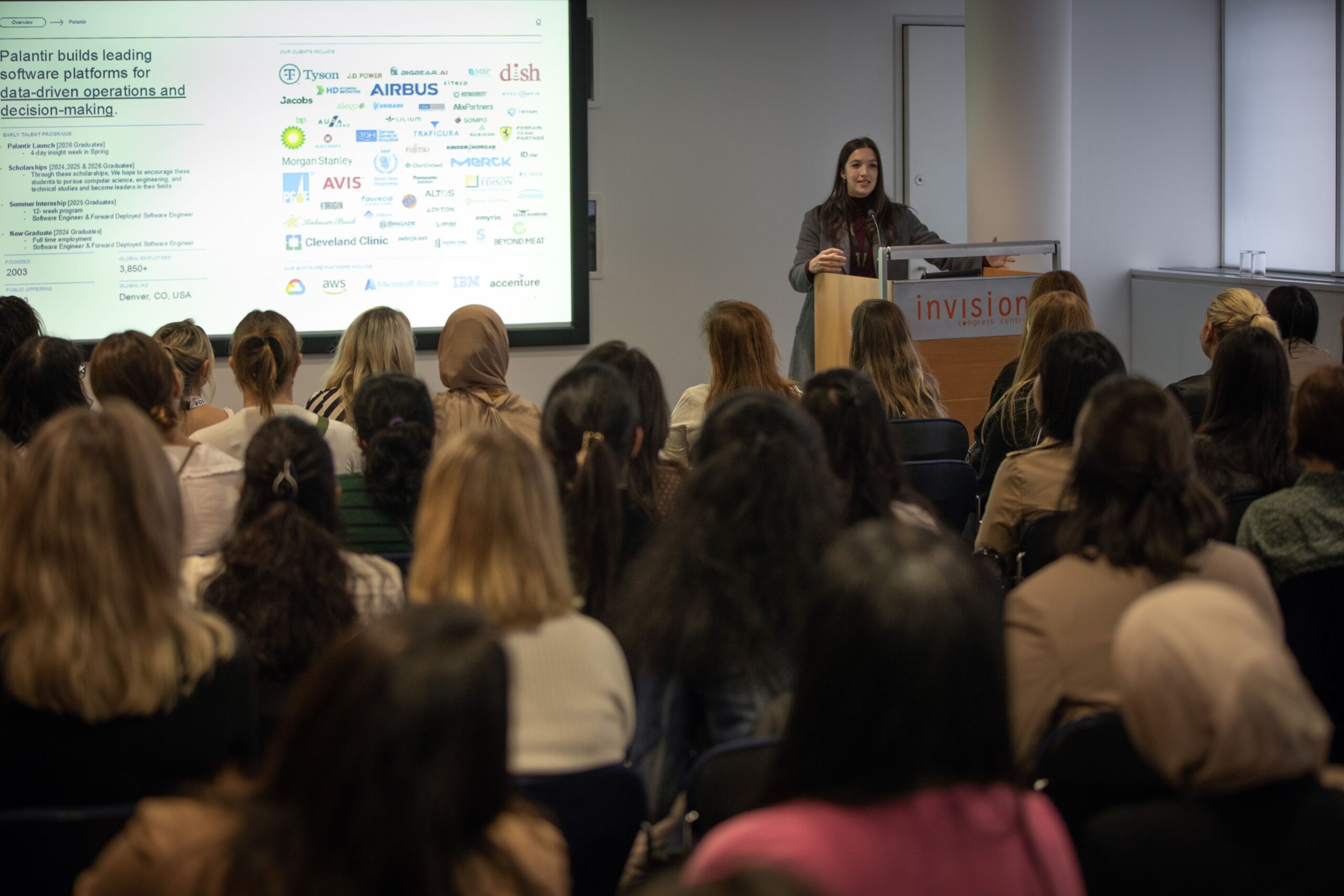 The Second Speaker Session
The second speaker session began with a welcome talk from STEM Women events host, Pam McGee. The first insight talk was delivered by Katie Fish, Talent Acquisition Manager at Frasers, who spoke about the brand key pillars, company values, and mindset. Katie highlighted that, at Frasers, 50% of IT Senior Leaders are women.
Next, the audience heard from Sally Powell, Group Head of HR & Inclusion (Operations), and Himani Kothari, Regional Capability Manager, from BAT. Sally's talk outlined BAT's position as a leading, multi-category consumer goods business. Himani shared her career journey to date, and advised the audience to stand out by being curious, being visible and believing in themselves.
Reframing Setbacks
Our next speaker, Sian Ross, Head of UK Analysis at RWE Supply and Trading, delivered a fascinating talk on RWE's business model, which focuses on energy transition. Sian described a day in the life of a Market Analyst and described how it feels to be a woman working at RWE, where she feels 'empowered, included and respected'.
In a further insight talk, Dila Yalman, Voyager PMO (Digital & Technology) at Diageo, spoke about Diageo's graduate programme. Dila described the programme as 'the perfect blend of people and brands' and gave some great insights into the 6 different graduate programme routes: HR, Marketing, Finance, Supply, Digital & Technology, and Commercial Sales.
Finally, Dr Rachael Meade from AWE took to the stage and shared personal insights covering her education, gaining a PhD and her experience changing careers. She encouraged the audience to view setbacks as "falls" rather than "failures" with opportunities to learn from experiences along the way.
'This is what an engineer looks like'
Throughout the day, attendees could connect with the exhibiting employers in the networking areas. There was a fantastic atmosphere throughout the event – attendees loved taking pictures at our STEM Women selfie area, as well as building their professional networks and finding out about amazing career opportunities.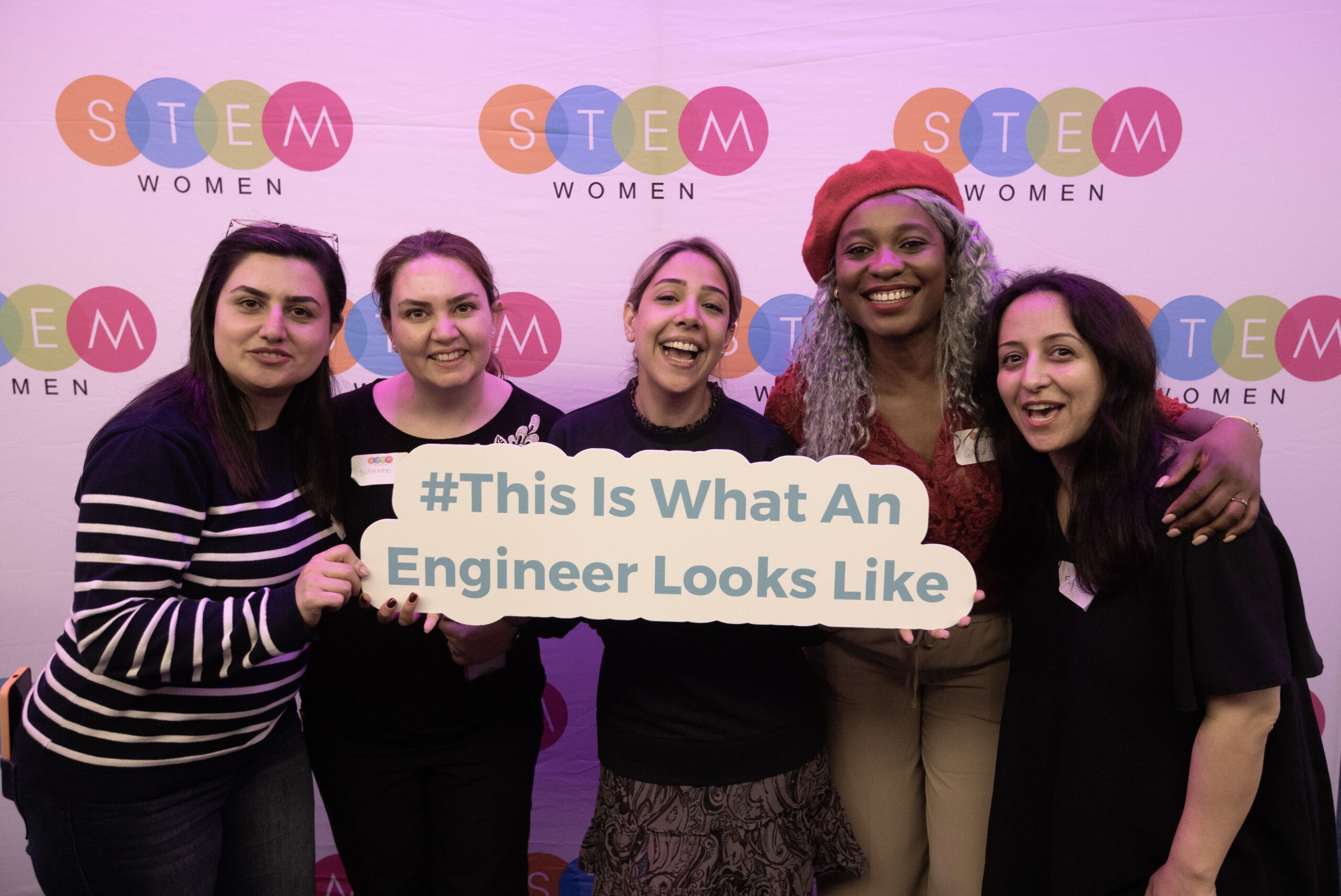 Join us at a STEM Women Event!
We host a range of STEM recruitment and networking event each year. We'll be back in London for another STEM Women graduate event on 13th November at QEII Centre. This will be followed by our second ever 'Women In Tech' networking evening, aimed at those with 1+ years' experience in tech industries.
If you're a student looking to register for your free ticket, take a look at our upcoming events – www.stemwomen.com/events and follow us on LinkedIn, Instagram, Facebook and X for event updates.
If you're an employer interested in exhibiting at an upcoming event, please don't hesitate to get in touch with Event Sales Manager, Lauren Jenkins, by emailing laurenj@stemwomen.com or visit our website www.stemwomen.com