Event Review – London STEM Women Graduate Careers Event – 13th November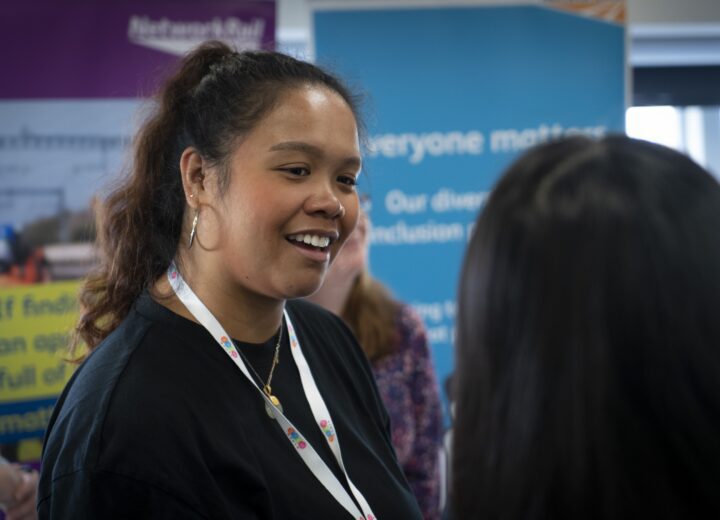 On Monday 13th November, STEM Women hosted the London STEM Women Graduate Careers Event at the QEII Centre in bustling Westminster. This fantastic event attracted 47 exhibiting employers and 662 student and graduate attendees.
Throughout the day, attendees were able to network with employers from a wide range of STEM-related industries, including engineering, insurance, investment, banking, consultancy, clean energy, technology, rail, and manufacturing to name just a few.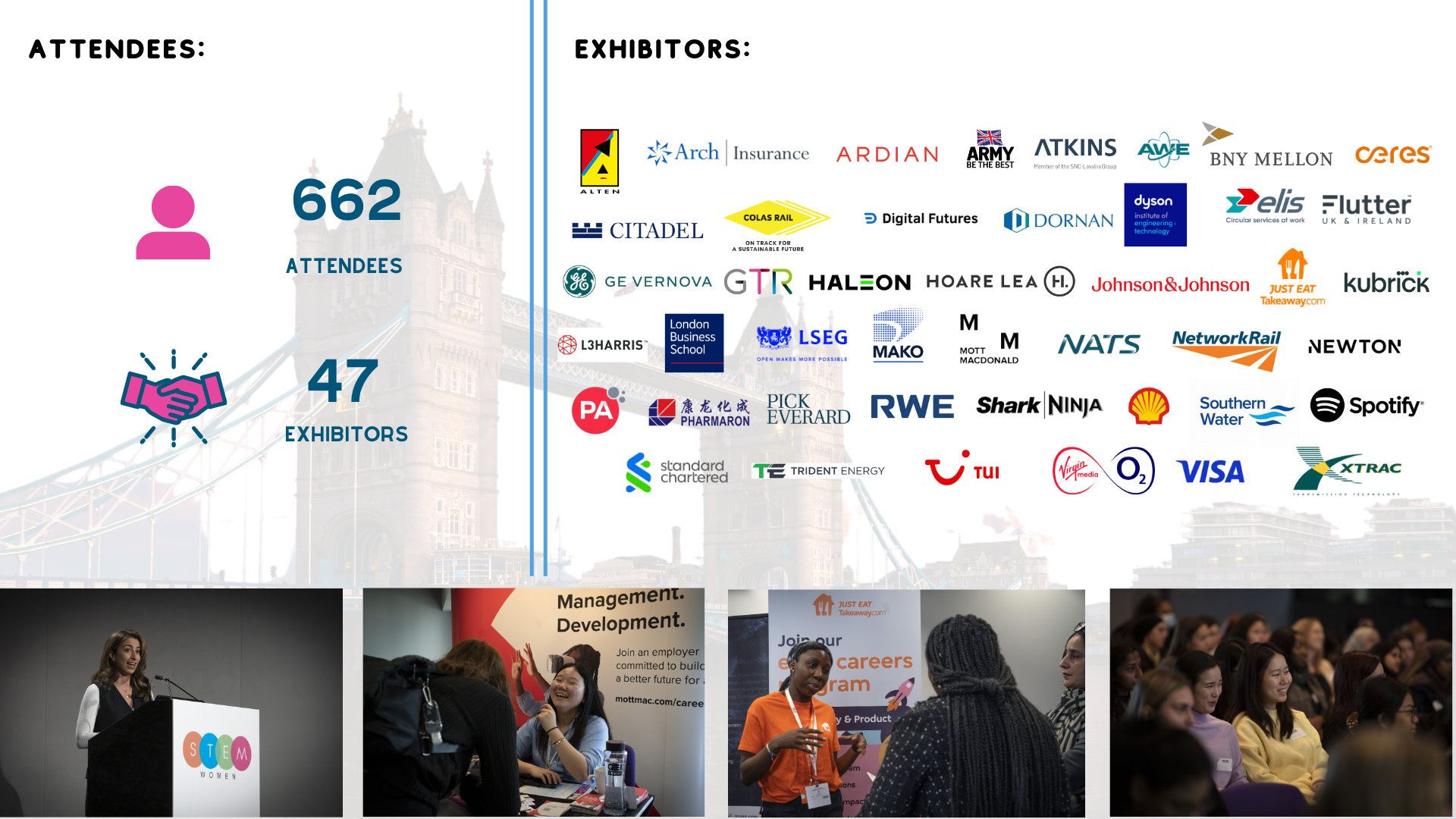 STEM Women Welcome and employer panel
We began with a welcome from STEM Women, followed by an in-depth panel discussion featuring Just Eat, Johnson & Johnson, London Business School, Standard Chartered, and LSEG (London Stock Exchange Group).
4 Top tips from the panel discussion
Try to establish a good work life balance – the panellists did this through socialising, dancing and other hobbies.
Be authentic, even when it seems like 'being someone else' would get you further. You should always be yourself.
Don't be afraid to give feedback to those in more senior roles – this can be one of the best ways to stand out for leadership roles.
If you want something, ask. Sometimes we count ourselves out before anyone else does.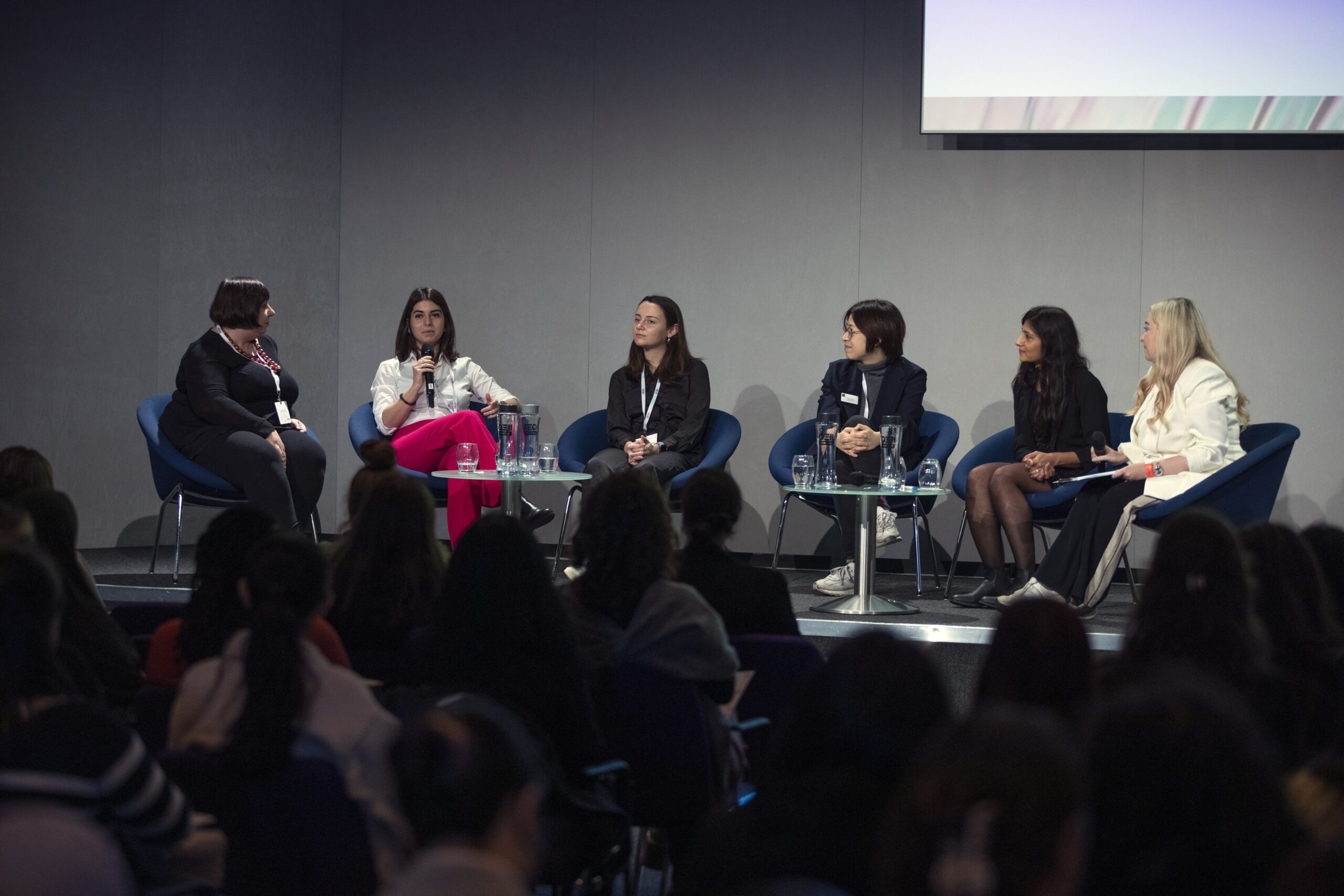 Employer Insight Talks
Throughout the afternoon, attendees had the option of listening to some fantastic speakers, representing 9 of the exhibiting companies:
Johnson & Johnson: Danai Bili (AI Implementation Lead, Global Data and Analytics MedTech) spoke about the world of medtech and pharmaceuticals, along with the organisational impact and the many opportunities available for students and graduates.
London Business School: Student Recruitment Manager, Isabel Yue, explained the benefits of a postgraduate qualification and detailed the application procedures.
LSEG (London Stock Exchange Group): Georgie Mason (Senior Cyber Automation Engineer) shared the history of LSEG, their global presence, core values, opportunities, and assessment processes along with some great tips for success!
Standard Chartered: Early Careers Specialist, Jessica Karmen, delivered a talk about responsible banking and the impact it can have, as well as sharing advice and guidance for potential applicants.
Just Eat: Lisa Morena (VP of Information) spoke about her career journey and the lessons she has learned along the way, including the importance of networks, connections and mentorship.
AWE: Dr Rachael Meade, a regular speaker at our events, gave an entertaining insight into the concept of failure and how we can reframe this into a learning experience.
BNY Mellon: Dana Frei, EMEA Head of Campus Recruitment, gave an insight into her personal career journey, the inspiring history of BNY Mellon, and their future EDI goals.
Kubrick Group: Meeza Talebaoui delivered a talk titled 'My Journey Into Cloud Engineering With No Prior Technical Skills'. Meeza highlighted the attributes needed to succeed in a graduate role. On the subject of confidence, Meeza noted that this should be 'confidence in our ability to learn' rather than confidence in what we already know.
Pharmaron: Dr Fahima Idiris inspired the audience with her impressive journey from academia to industry, and highlighted some of the recent projects she has worked on within the field of process chemistry.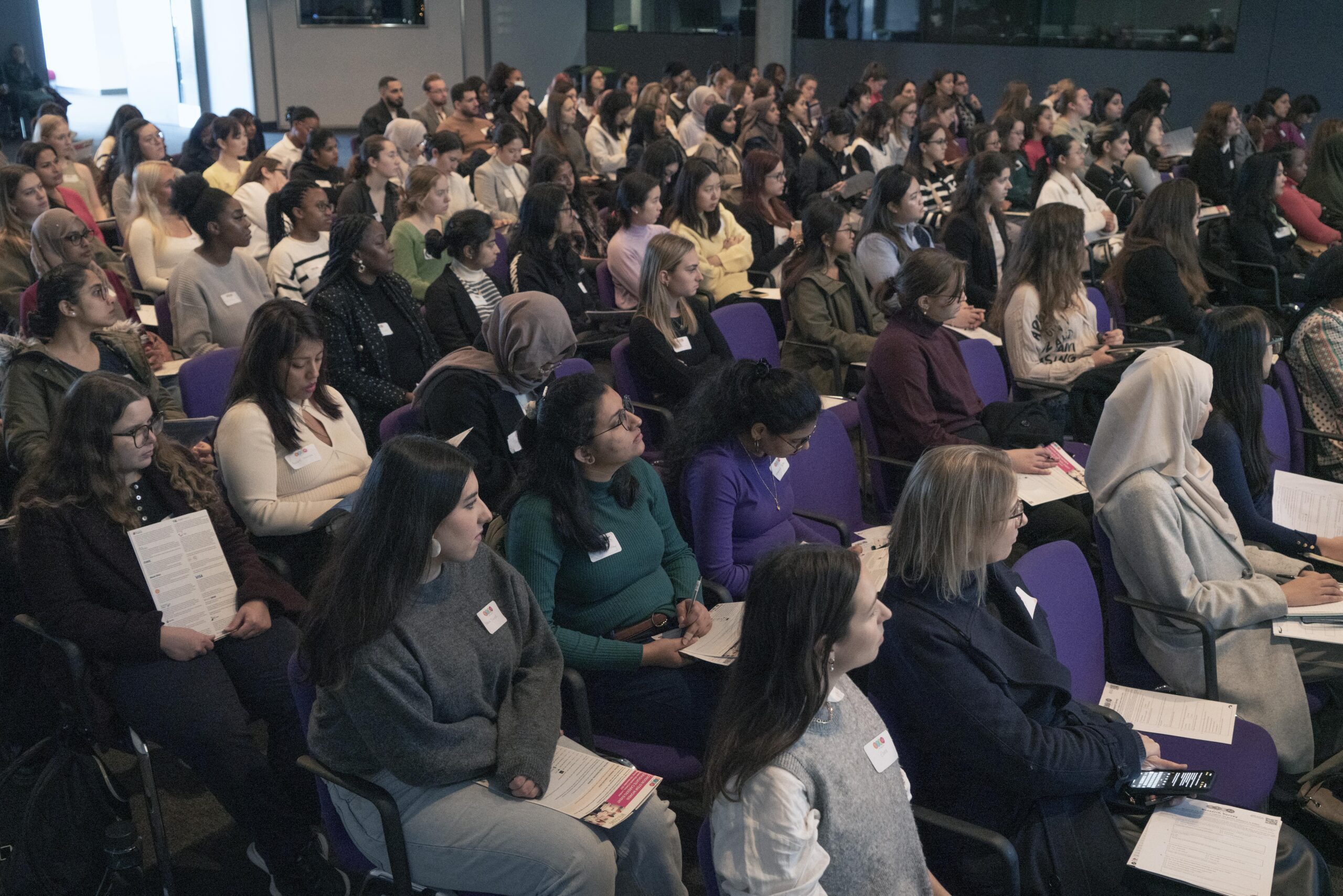 STEM Graduate Careers Exhibition and Networking
Throughout the day, attendees were able to visit all 47 employers at their company stands. The networking space was full of exciting conversation throughout the day, with attendees making new connections, chatting to recruiters, discovering career opportunities, and making the most of this fantastic networking experience!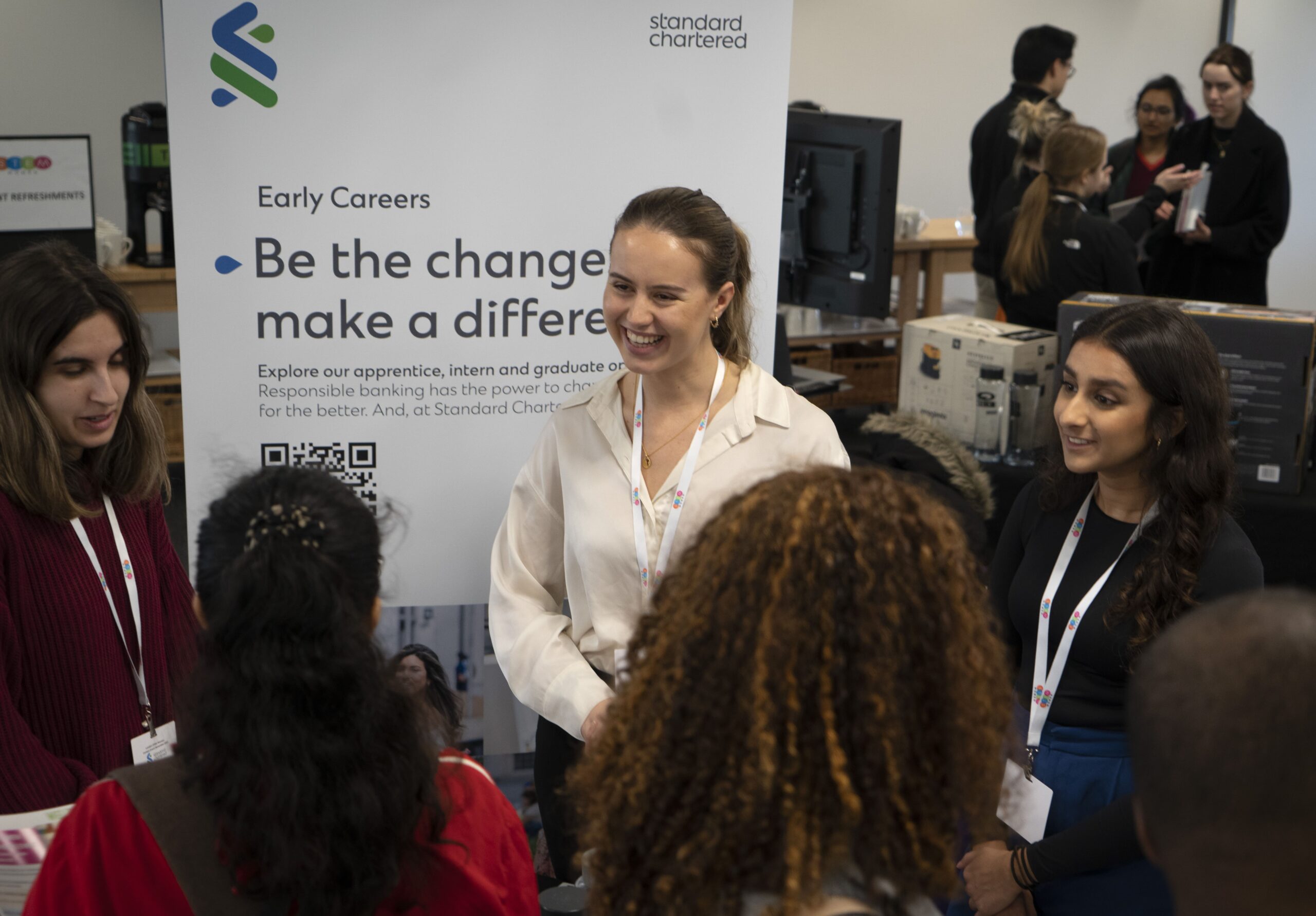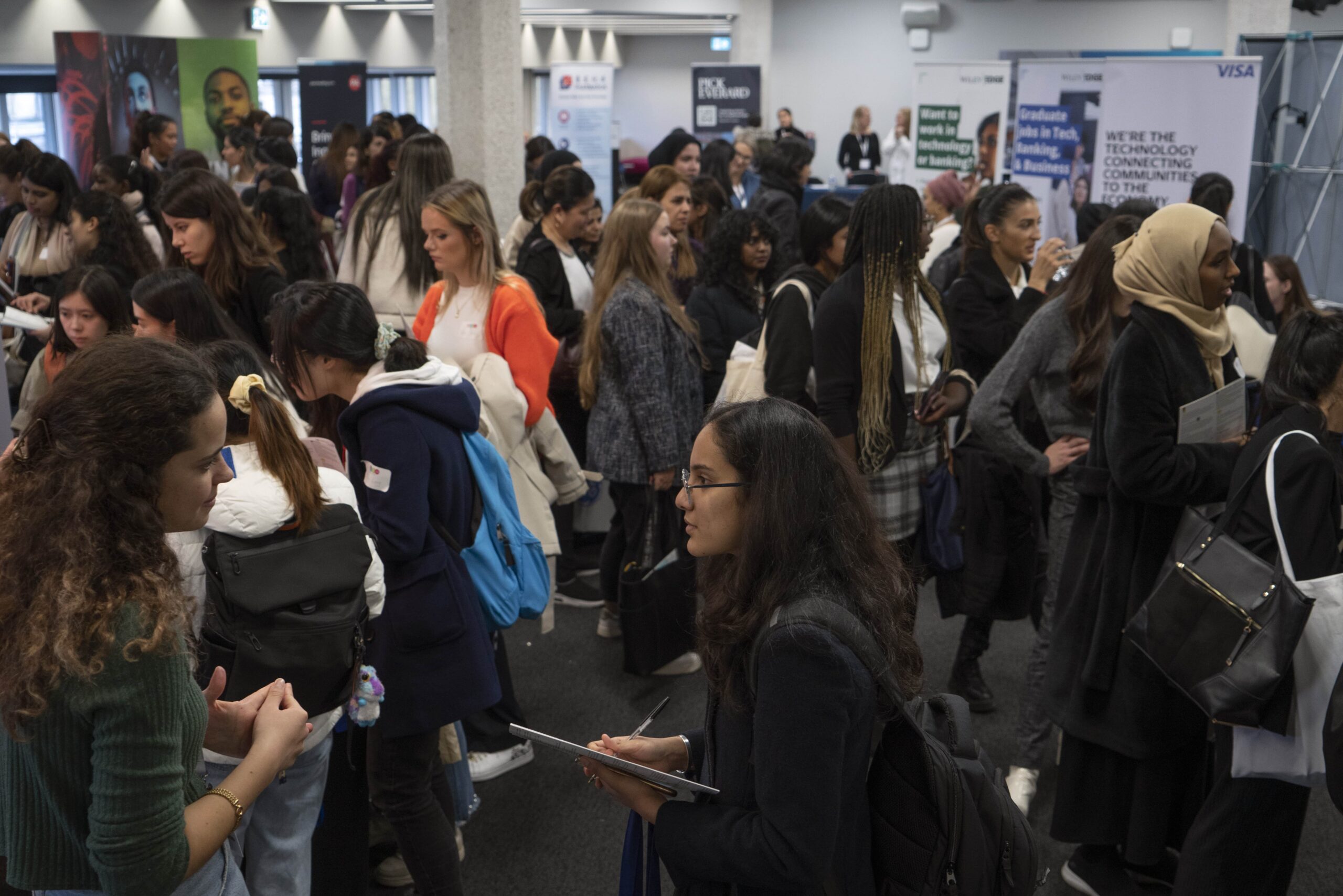 Join us at a STEM Women Event
We host a range of STEM recruitment and networking event each year.
If you're a student looking to register for your free ticket, take a look at our upcoming events – www.stemwomen.com/events and follow us on LinkedIn, Instagram, Facebook and X for event updates.
If you're an employer interested in exhibiting at an upcoming event, please don't hesitate to get in touch with Event Sales Manager, Lauren Jenkins, by emailing laurenj@stemwomen.com or visit our website www.stemwomen.com