Event Review – London STEM Careers Event Sponsored by SEFE Marketing and Trading – February 2023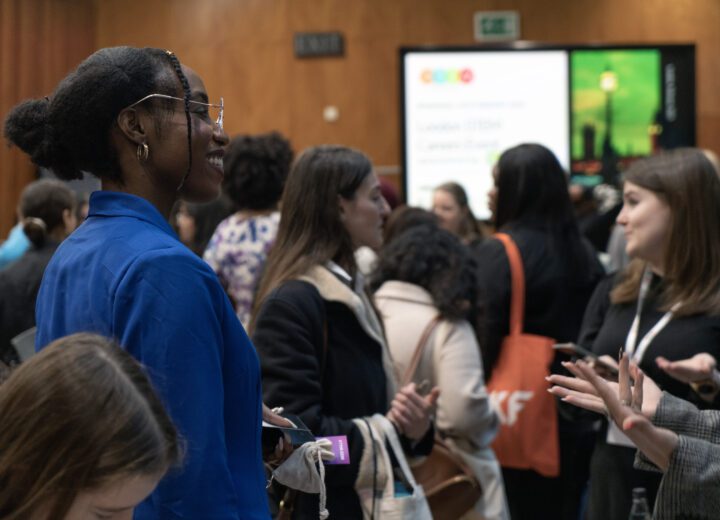 On Wednesday 15th February, we ran our first in-person event of 2023, the London STEM Careers Event, at the Congress Centre. Sponsored by SEFE Marketing and Trading, it was a truly inspiring day with 33 top exhibiting employers and over 1,500 attendee sign ups!
The event began at noon, with attendees arriving at reception to check in, grab their free lunch and watch the first set of speaker presentations.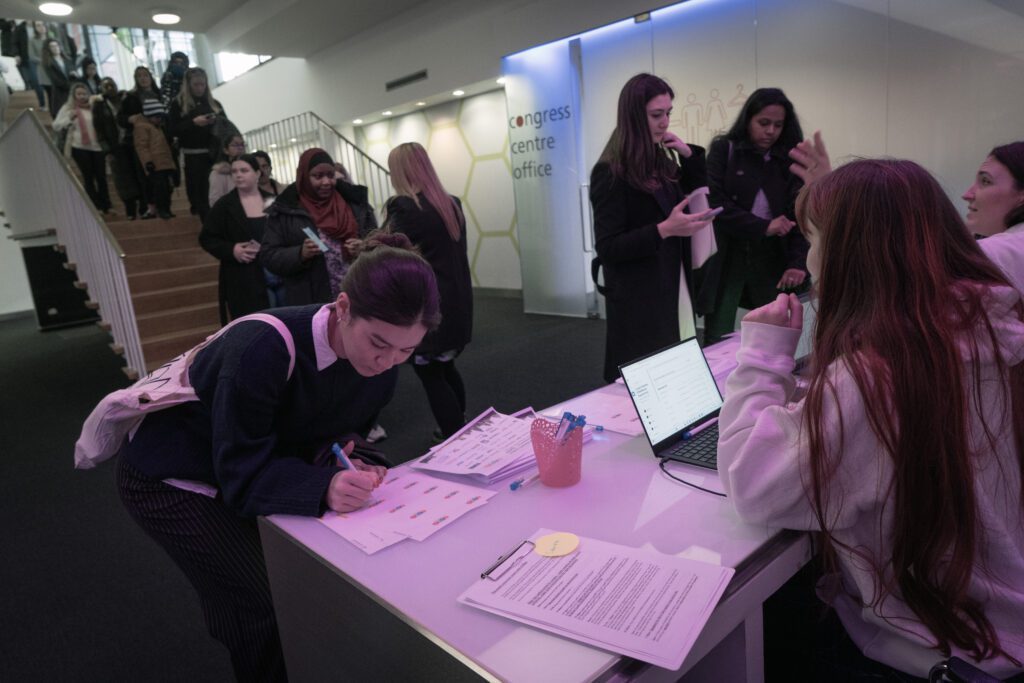 An Inspiring Start to the Day
The event began with a welcome talk from STEM Women Head of Events, Sophie Chadwick, followed by a welcome address from our event sponsors. This was presented by Anastasia Klemaka, Senior Embedded Generation Analyst – Power Operations and Optimisation, at SEFE Marketing and Trading. Anastasia talked to attendees about her personal career journey, and offered some great advice on how to advance your career. She also covered more about SEFE and what opportunities they offer to graduates.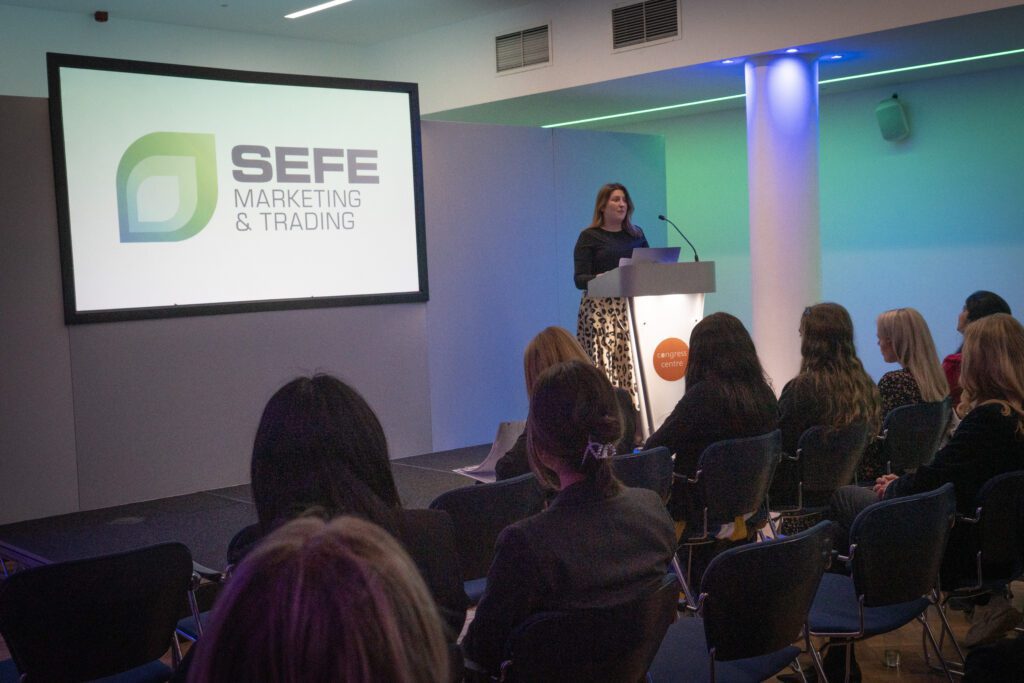 Following this, we welcomed Nancy Easton, Head of Operations Powered and Technology Alliances, and Payal Maggo, Senior Manager Technology Consulting from KPMG. Nancy and Payal's presentation was titled Two Paths, One Destination, and discussed two very different career pathways with the same outcome, with some practical tips along the way. Our first speaker session ended with a talk from Seun Omoha, Business Services to Operations & PMC and Emily Crowley, Graduate Process Engineer from Technip Energies. They gave the audience a fascinating insight into the company, what they do and their personal career journeys.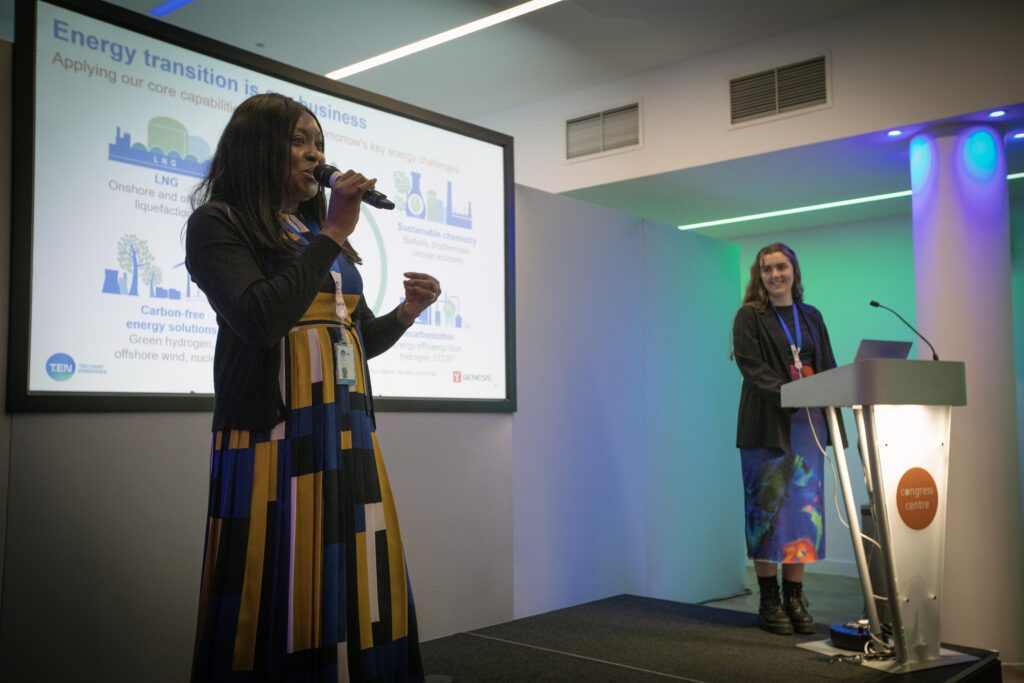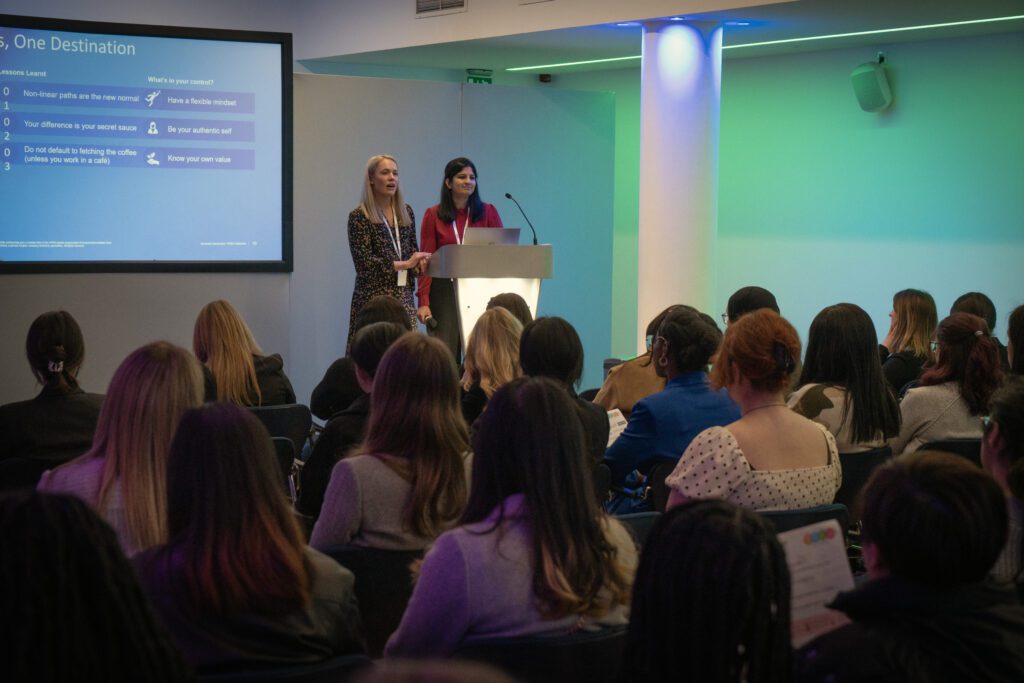 Networking
Throughout the whole day, attendees could network with our exhibiting employers in the main hall in the Congress Centre. These areas were filled with company banners, free goodies, leaflets and employers waiting to start discussions and offer advice to prospective candidates. There was a fantastic atmosphere throughout the event, with lots of attendees taking pictures with the event banners and building their professional networks. The networking spaces were full all the way up until the event ended at half 4!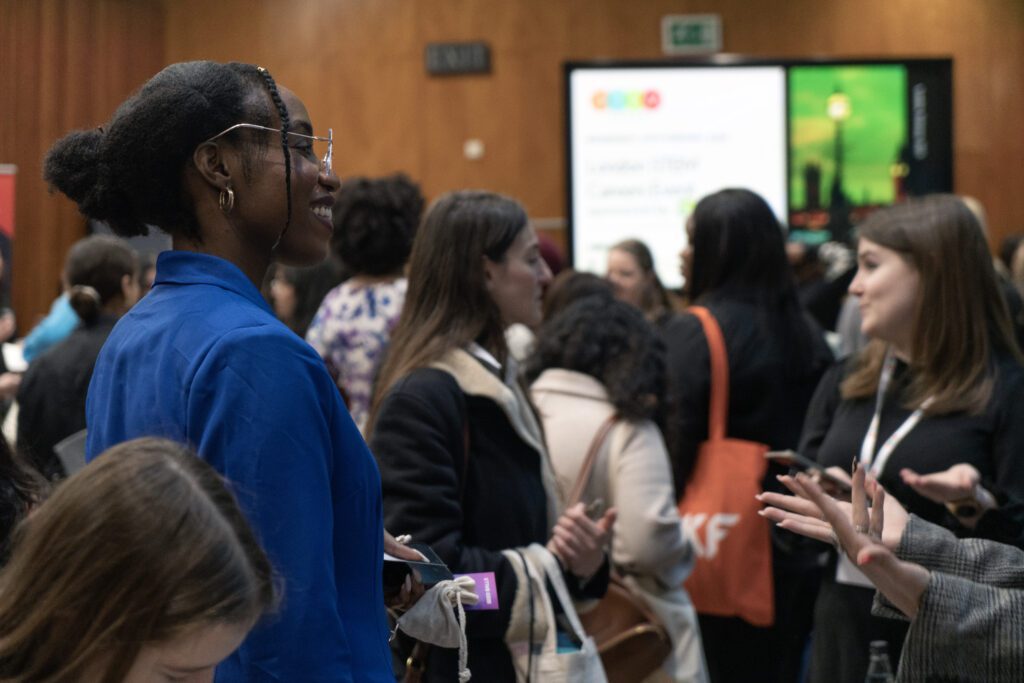 A Fascinating Speaker Session Focused on Engineering and Fuel Markets
The second speaker session began at 2:10pm with a presentation from Caroline Brown, Senior Manufacturing Engineer at BAE Systems. Caroline's presentation covered her journey from a manufacturing engineering graduate to her current role, and why she'd recommend joining the company.
We then welcomed Kelly Norways, Associate Editor – Fuel Oil Markets at S&P Global. Kelly talked about life as a market reporter at Commodity Insights, touching briefly on the commodities markets, along with the role of a market reporter and her experience of the graduate scheme. Our final speaker of the day was Shauna Askey, Principal Manufacturing Engineer at AWE who spoke about her career motivation and why AWE is a good fit for STEM graduates.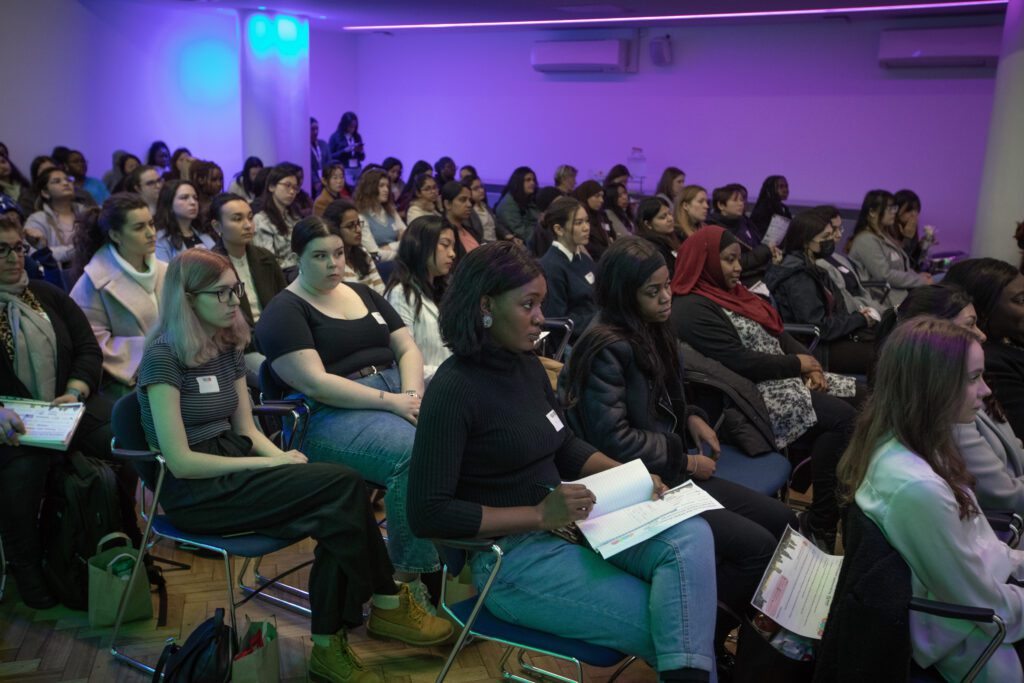 Amazing Feedback
"I thought that the Women at the STEM Career Event was organised exceptionally well, there was a friendly atmosphere and the STEM Women team made me feel very welcome. I would like to return again next year! I had a good experience meeting all of the exhibitors which has boosted my confidence in a positive way for my future career." – Nayarit Monroy, MSc Aerospace Engineering, Kingston University.
"An amazing experience. Numerous opportunities were presented to me. Highly recommend!"- Irene, Chemical Engineering.
"We loved speaking to so many prospective female applicants". Rosie Hopkins, Product Owner at TJX Europe/TK Maxx
"Great event, great support. Will come again." Representative from Starlizard.
Join us at a STEM Women Event!
We run a range of industry specific, general STEM and location specific careers events each year.
If you're a student looking to register for your free ticket, take a look at our events line up and follow us on LinkedIn, Instagram, Twitter and Facebook for event updates.
If you're an employer interested in exhibiting at an upcoming event, please don't hesitate to get in touch with Event Sales Manager, Lauren Jenkins by emailing laurenj@stemwomen.com, or fill out the form below. www.stemwomen.com.