Event Review – Birmingham STEM Women Graduate Careers Event – 25th October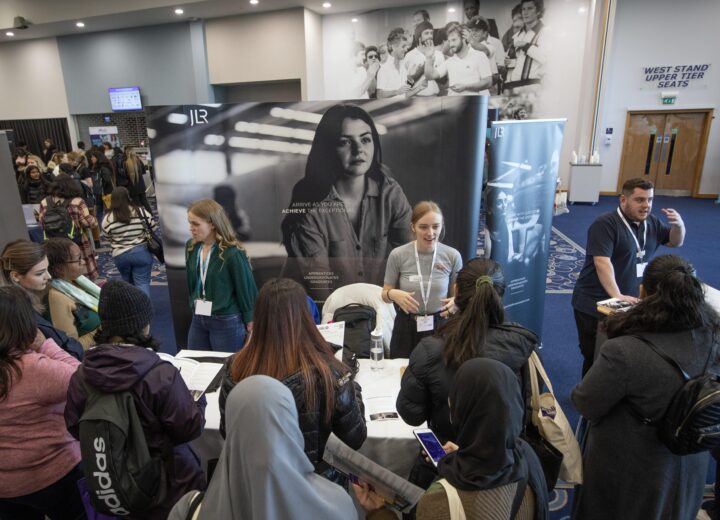 On Wednesday 25th October, STEM Women hosted the Birmingham STEM Women Graduate Careers Event. The event attracted 27 exhibiting employers and 290 student and graduate attendees.
STEM Women at Edgbaston!
STEM Women have hosted a number of events in Birmingham since 2018, but this was the first one held in the impressive Edgbaston Stadium – we loved seeing our logo on the big screens! The event featured a fantastic range of STEM employers, including our sponsors, JLR.
290 students and graduates attended from universities in Birmingham, Loughborough, Leicester, Coventry, Warwick and beyond. Attendees were able to network with employers from a wide range of STEM-related industries, including manufacturing, technology, engineering, teaching, science and financial services.
There was a fantastic atmosphere throughout the event, with student and graduates building their professional networks and exploring opportunities.
The event began with a welcome talk from STEM Women, and we then heard from event sponsors, JLR, who provided an overview of their organisation and opportunities.
Actemium
Acturis
Amiosec
Ansaldo Nuclear
Ark Teacher Training
AWE
Binding Site
British Army
Capital One
Colas Rail
Defence Equipment of Support
Dyson
ELIS
Experian
GKN Aerospace
Glide
JCB
JLR
JN Bentley
Mainfreight
MI-GSO | PCUBED
Molson Coors
Morgan Sindall
Rolls-Royce
Siemens
Tata Technologies
Telent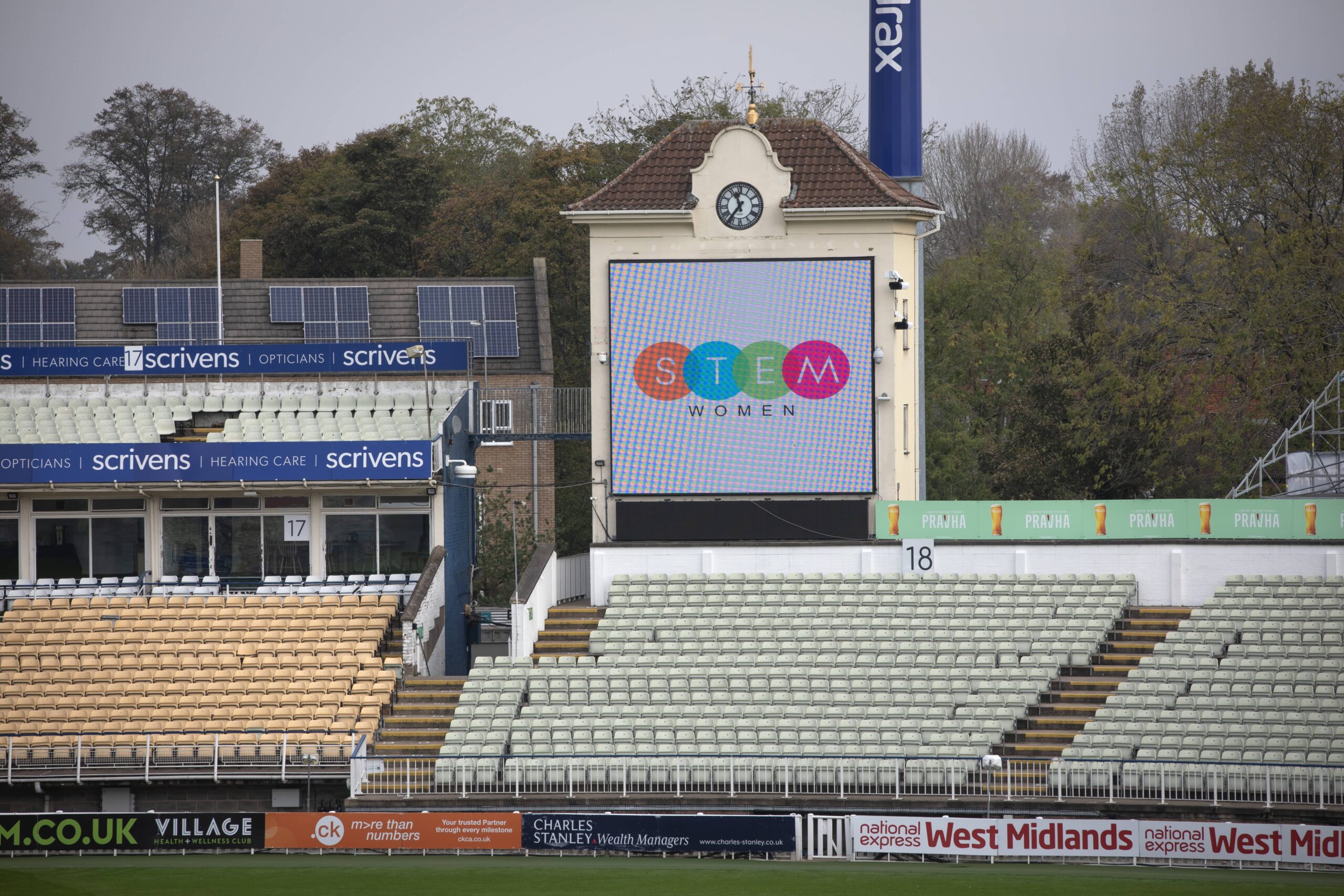 The First Speaker Session
Our first employer insight talk began with Grace, a Civil Engineering degree-level apprentice from AWE. Grace spoke about her journey to working at AWE and what attracted her to the role.
Following this, the audience heard from Shilpa Tiwari, a ServiceNow Developer from Glide.  Shilpa's was a thought-provoking story which demonstrated the non-linear journey which many careers take – Shipa tried a few different roles before realising what she truly enjoyed and landing her job at Glide.
Next, Hannah Crawford and Freya Wentzel from Siemens spoke about their transition from university into graduate employment, including how they went about their job searches – they both took part in a hackathon which resulted in being offered an interview at Siemens!
Finally, the audience heard from Stephanie Newman, Chief Project Engineer Trent Fleet Engines at Rolls-Royce. Stephanie described some of Rolls-Royce's diversity and inclusion initiatives, and gave potential applicants some tips on the attributes the organisation is looking for.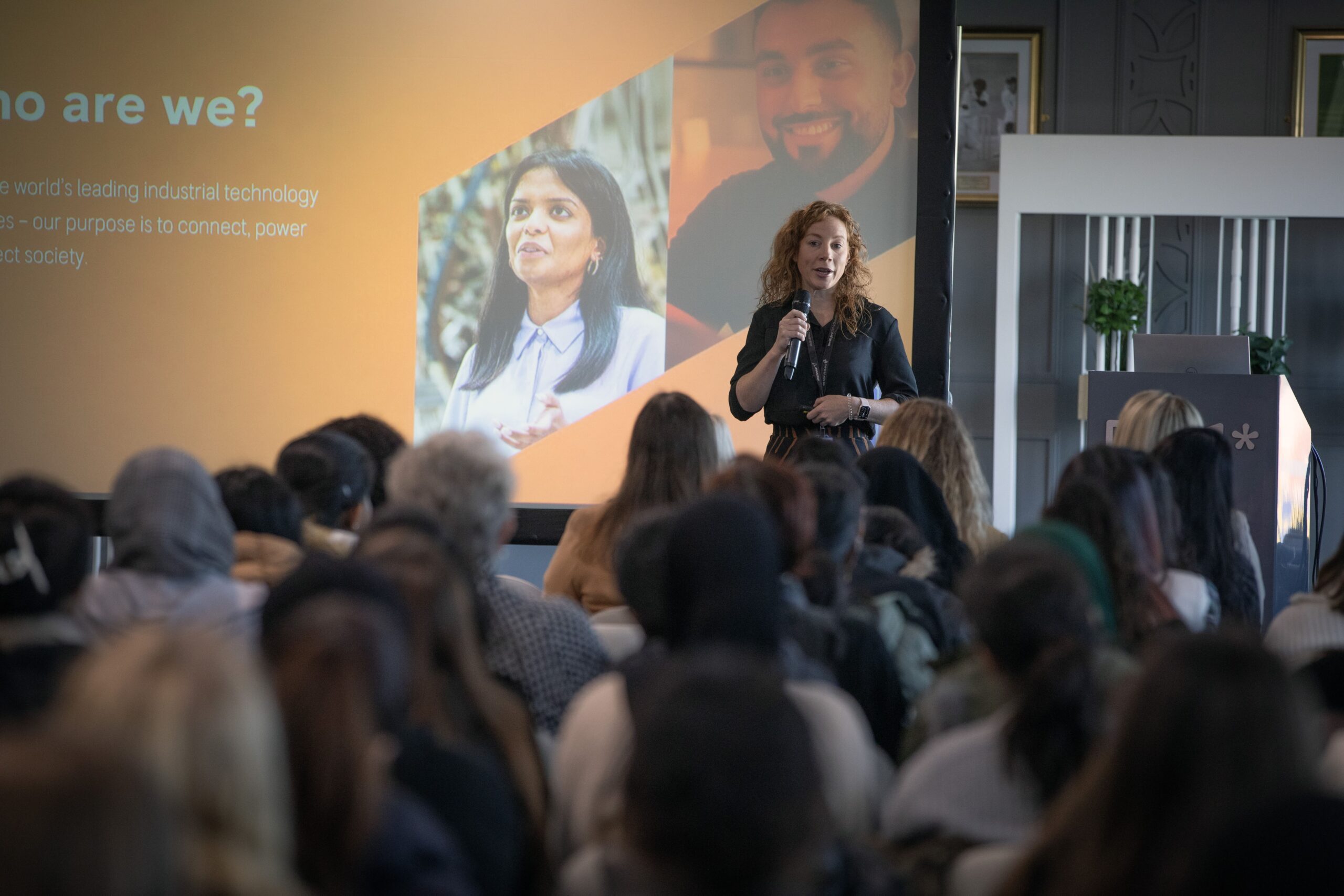 Sponsor insight talk and panel – JLR
In a bespoke session later in the afternoon, our esteemed event sponsor JLR gave an in-depth insight into their approach to Equality, Diversity and Inclusion, detailing the impressive steps the organisation has taken to demonstrate a commitment to EDI. JLR then held a panel discussion, allowing the audience to hear from successful women in STEM within the company.
Throughout the day, attendees could connect with the exhibiting employers in the networking areas, growing their professional networks and discovering new opportunities.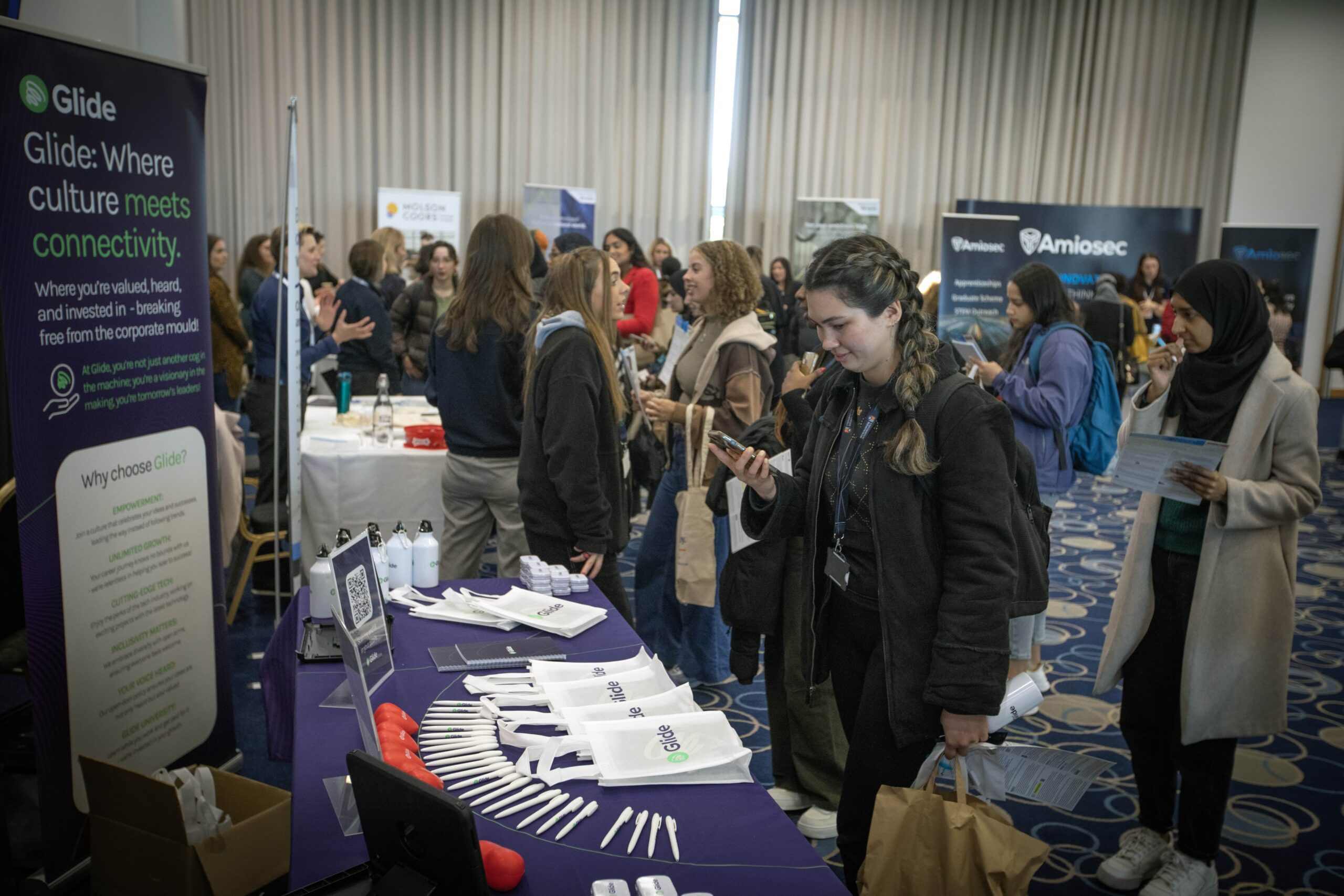 Join us at a STEM Women Event!
We host a range of STEM recruitment and networking event each year.
If you're a student looking to register for your free ticket, take a look at our upcoming events – www.stemwomen.com/events and follow us on LinkedIn, Instagram, Facebook and X for event updates.
If you're an employer interested in exhibiting at an upcoming event, please don't hesitate to get in touch with Event Sales Manager, Lauren Jenkins, by emailing laurenj@stemwomen.com or visit our website www.stemwomen.com