Event Review – Amsterdam STEM Women Graduate Careers Event – 6th November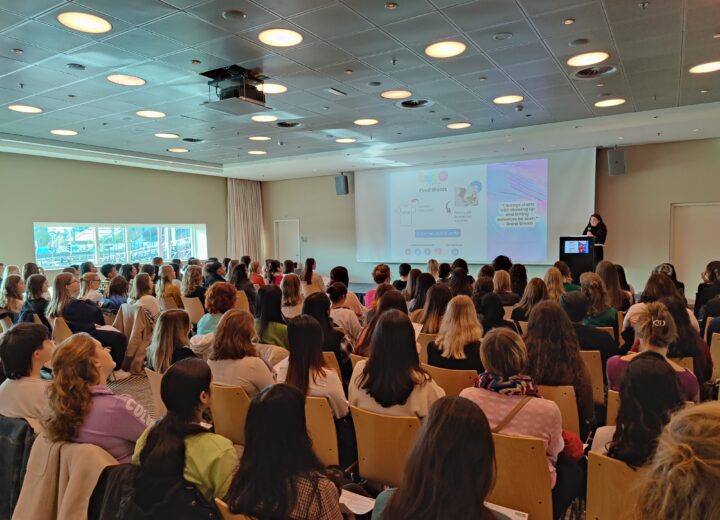 On Monday 6th November, STEM Women hosted the Amsterdam STEM Women Graduate Careers Event at the Mövenpick Hotel. The event attracted 18 exhibiting employers and hundreds of student and graduate attendees.
Attendees were able to network with employers from a wide range of STEM-related industries, including retail technology, digital travel, biopharmaceuticals, banking, and construction.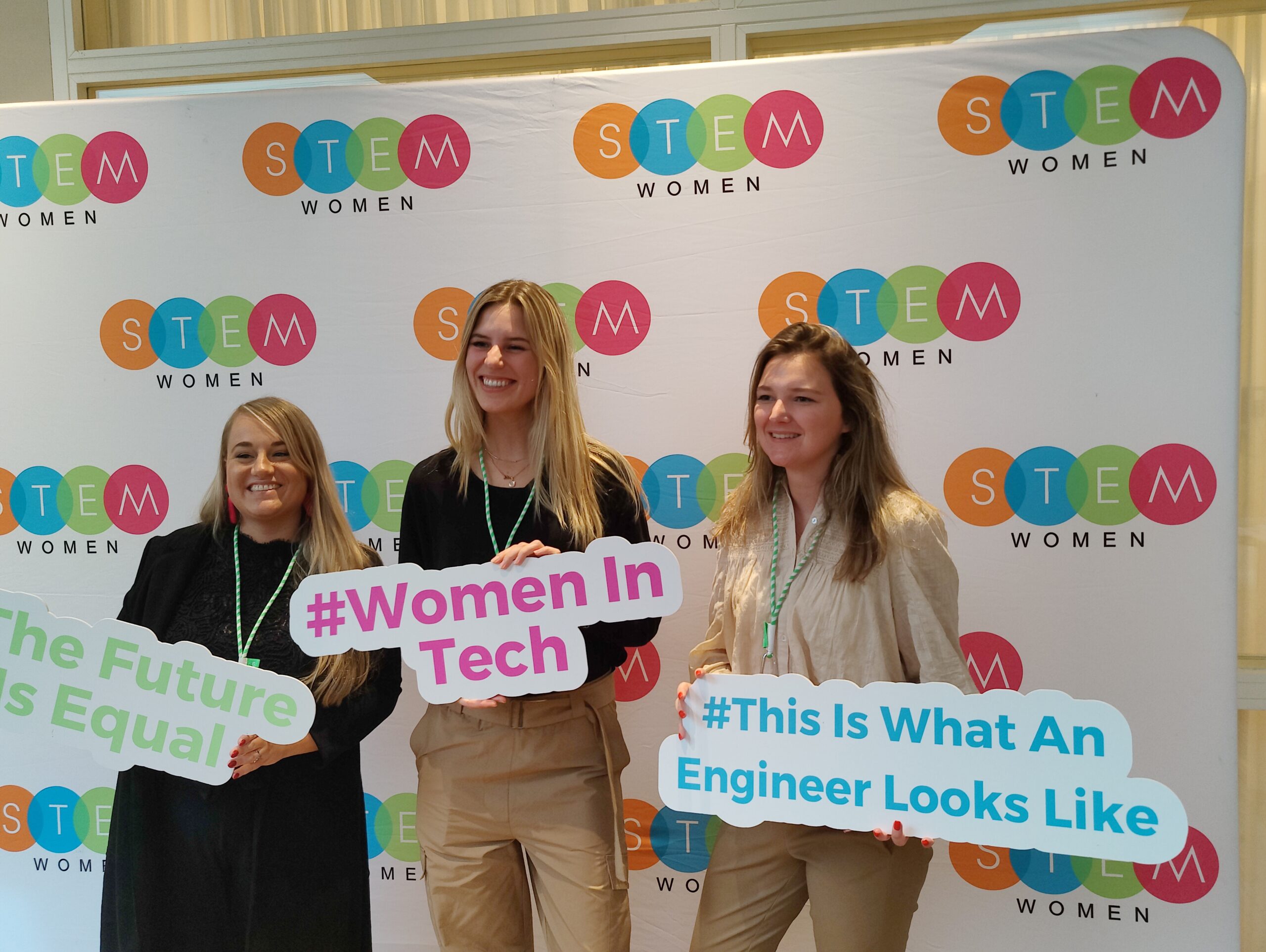 Exhibitors included:
ASML
BMS (Bristol Myers Squibb)
Bol
com
Capgemini
Deltares
EIB – European Investment Bank
GKN Aerospace
Just Eat Takeaway
Optiver
Pfizer
Redwire Space Europe
Royal BAM Group
Shell
Tata Steel the Netherlands
TNO
Uber
Van Lanschot Kempen
Employer Insight Talks
The theatre space was completely full as we began the speaker sessions! Beginning with a welcome from STEM Women host, Pam McGee, the audience then heard a fascinating insight talk from Sandra Gaytan Aguilar at Deltares who described the organisation's global impact, the key attributes needed for their graduate opportunities, and all the benefits of working for this inspiring employer.
Sandra was followed by Zuotian Tatum, Head of Tech Education at Optiver, who set out to 'demystify FinTech' with an introduction to Market Making. Zuotian spoke about her career journey, a typical day in the life of a Trader and Software Engineer, and shared details of the opportunities on offer, including internships and graduate positions.
Inspirational career journeys
Next, we heard from Maryam Aliee, Senior Design Engineer at ASML. Maryam shared her personal career journey with the audience, and also highlighted some of the challenges currently facing women in technology along with the impressive range of support networks in place at ASML.
The final speaker of the day was Flavia Horno from BMS (Bristol Myers Squibb), where the company mission is "to discover, develop and deliver innovative medicines that help patients prevail over serious diseases". Flavia demonstrated the organisation's dedication to inclusivity, and detailed the many roles available for scientists, specialists, engineers, and technical experts across all functions of the business.
STEM Graduate Careers Exhibition and Networking
Throughout the day, attendees were able to visit all of the employers at their company stand. The networking space was full of exciting conversation throughout the day, with attendees making new connections, chatting to recruiters, discovering career opportunities, and making the most of this fantastic networking experience!
Join us at a STEM Women Event
We host a range of STEM recruitment and networking event each year.
If you're a student looking to register for your free ticket, take a look at our upcoming events – www.stemwomen.com/events and follow us on LinkedIn, Instagram, Facebook and X for event updates.
If you're an employer interested in exhibiting at an upcoming event, please don't hesitate to get in touch with Event Sales Manager, Lauren Jenkins, by emailing laurenj@stemwomen.com or visit our website www.stemwomen.com