An Interview with Executive Leadership Coach Sarah Perugia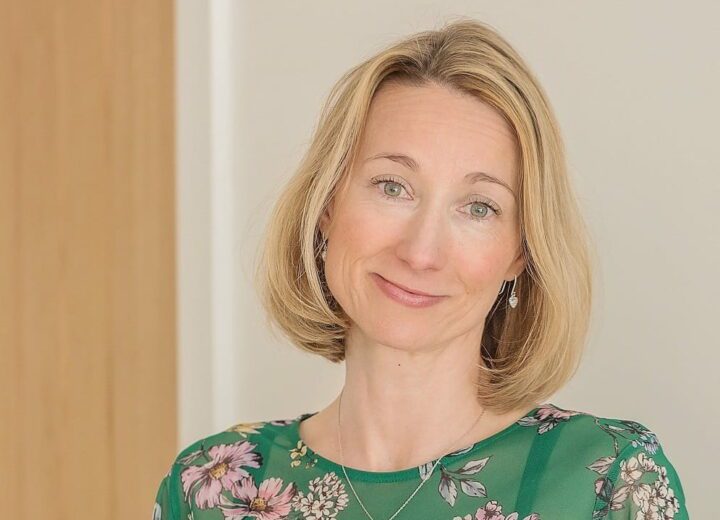 We're thrilled to be welcoming Executive Leadership Coach and Keynote Speaker, Sarah Perugia, to the STEM Women Virtual Technology Event, sponsored by Bloomberg this September! Ahead of the event, we wanted to delve into how she made the transition from professional actor to Leadership Coach and what attendees can look forward to during her unique virtual skills sessions.
Sarah is a qualified accredited Executive Leadership Coach, Team Facilitator, and Keynote Speaker. With nearly 20 years' experience, she has helped individuals and teams flourish and thrive in the workplace. Sarah is extremely passionate about supporting women in leadership and has already coached women across the world in a range of roles, from CEOs to entry-level.
Her sessions offer advice and practical skills on how to pitch with passion, present with confidence and network powerfully. For our event, she has adapted her sessions to focus on how attendees can adapt and thrive in a virtual environment.
So, whether you struggle in stressful situations, or you'd like to learn practical ways to boost your confidence and change your body language, these sessions will help female leaders, and aspiring leaders, fulfill their potential and achieve their career goals. Let's find out more…
Can you describe your career journey to becoming a Leadership Coach and what made you choose your profession?
"The journey to becoming a Women in Leadership coach happened very naturally. I started out as an actor and was asked to come into businesses to help leaders build their public speaking confidence. So, I helped them hone their body language, voice, posture, and storytelling. This helped them have a greater presence and confidence. This work seemed to naturally attract a lot of senior and aspiring women. This was 20 years ago, so women were often facing multiple challenges, especially when it came to 'owning the room'. I love supporting women and seeing them build incredible careers, if I can do something small to help, then that's enormously satisfying."
Research has shown that one of the main reasons women do not enter the tech sector is due to a lack of confidence. What is your view on this? 
"What I see is that women select out, not only because of a lack of confidence but also through exhaustion. Research shows us that being in the minority, being excluded even in the most low-key or subtle ways, really drains energy, optimism, and happiness. So, in the end, many women drop away and look for other pathways. This is a tragic loss of talent, and even happens at school and university level."
What can attendees look forward to hearing about during your skills sessions?
"We will be working very practically! I hope the women will go away with some ideas of what they can do differently immediately. Perhaps they can use this new awareness as they network after the session. They will leave with skills to help them not only look more confident but feel it too!"
How have you adapted your sessions for a virtual environment?
"As you can imagine in the past 6 months the amount of work I do virtually has increased enormously. I am really enjoying being in the virtual space. I guess I adapt what I do in two ways. Firstly, I will be thinking about how I enable my audience to find those practical tips and techniques, just as they would in a face to face session. Secondly, my audience will be presenting themselves virtually now, so I will adapt my suggested strategies so that they feel empowered to be at their best wherever they are."
Do you have any tips on how attendees should prepare for your virtual sessions?
"Great question – yes! I would say come to the session with an idea of where you will be presenting yourself, and what 'good' looks like for you in this situation. What are you hoping to achieve? What story do you want to tell about who you are and what value you bring with you?"
What would you say are the possible advantages a virtual setting can offer for interviews etc?
"I will talk about preparation and warming up before we get in front of the camera. The joy of being interviewed via video is that you have no travel stress and you are fully in control of your environment. This can really help with nerves and getting into the right frame of mind. Of course, we must always check and double check the tech!"
And finally, who is your greatest inspiration?
"My inspiration isn't just one person. It's so many of the amazing women I meet through coaching and networking. They are powerful, vulnerable, generous and looking to lift other women up. They are literally changing the world. I hope my daughters will see this legacy when they step out into the working environment."
We can't wait to welcome Sarah to our event and learn some invaluable tips! Sarah will be speaking at our Technology events on September 28th and 29th, along with our London event on October 19th. Tickets are free and you can register to attend at www.stemwomenevents.com.
Or, if you're an employer looking to exhibit at part one, part two, or both sections of our event, get in touch with our team today or check out our guide to packages and pricing for more information.