Meet the Speakers – London In-Person STEM Careers Event – October 2022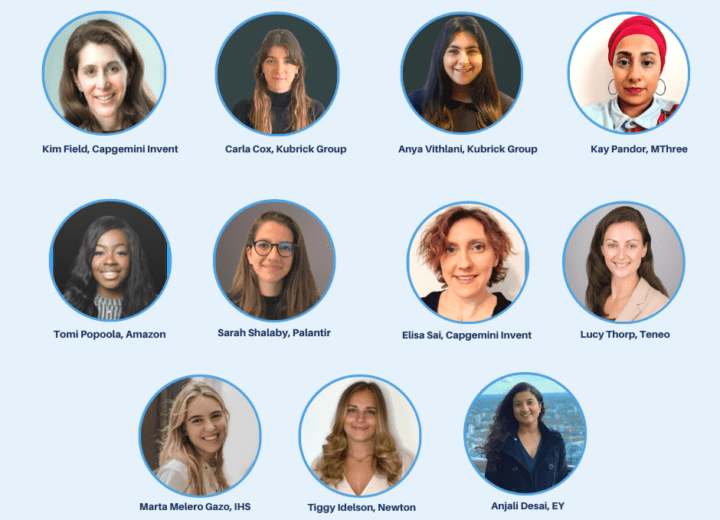 On Wednesday 19th October, we are running our final event of 2022, the London In-Person STEM Careers Event, sponsored by Capgemini Invent. Taking place at the Congress Centre in London, this event is perfect for students and graduates studying a STEM (science, technology, engineering, or mathematics) related course, based in London.
Alongside our event sponsors Capgemini Invent, we have 50 exhibiting employers taking part in the event! During the day, 9 companies will also be delivering live presentations on stage, followed by a Q&A.
Meet our speakers!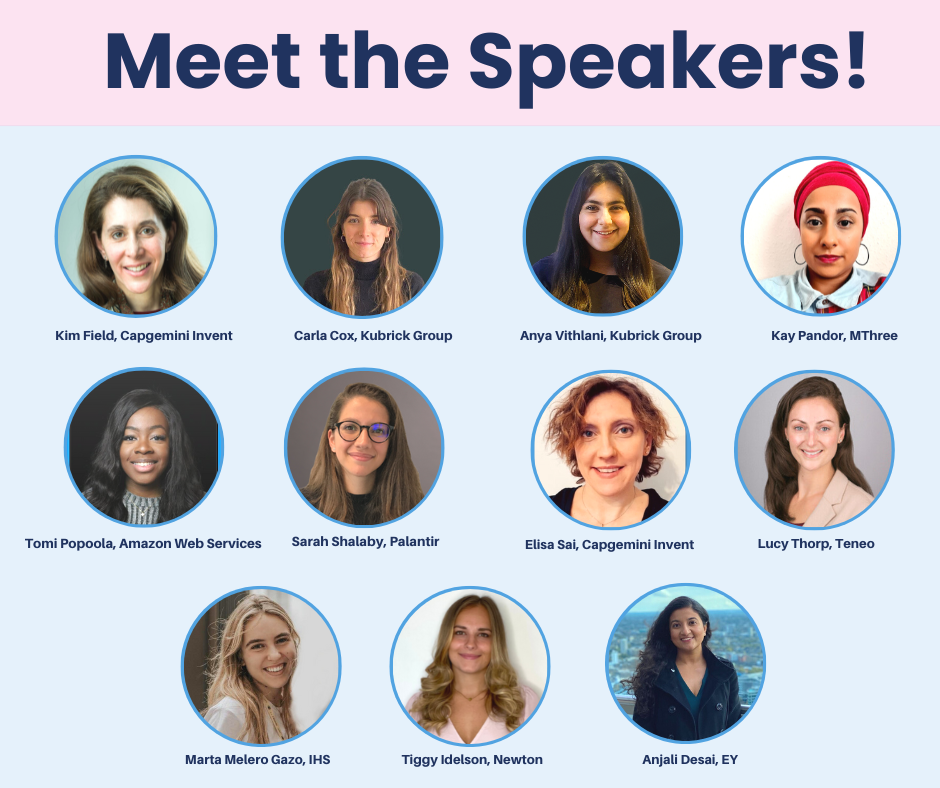 "The aim of our talk is to inspire women who feel they may not have the skills, experience or qualifications to enter into a career in data and tech. We will be discussing our own experiences as well as some advice and tips for females when applying for data and tech roles." – Carla Cox and Anya Vithlani, Kubrick Group.
Event Agenda
11:45am – Employers arrive and set up their stalls.
12:00pm: Students arrive at the venue and check-in.
12:10pm – 1:20pm – Welcome talk from STEM Women and event sponsors Capgemini Invent – Kim Field, Director, Energy & Utilities.
Employer insight talks from:
Amazon – Tomi Popoola, Cloud Consultant.
Kubrick Group – Carla Cox and Anya Vithlani.
Wiley Edge/MThree – Kay Pandor Head of Partnerships, EMEA & NA.
Teneo – Lucy Thorp, Managing Director.
This will be followed by a Q&A session!
12:15pm – Networking begins in the main hall and continues until the event ends.
2:10pm – 3:20pm – Second employer insight sessions begin in the Invision Suites. Talks from:
Capgemini Invent – Elisa Sai, Senior Director, Analytics & AI.
EY – Anjali Desai, Manager, Technology Consulting.
IHS – Marta Melero Gazo, Associate Software Developer.
Newton – Tiggy Idelson, Senior Consultant.
Palantir – Sarah Shalaby, Deployment Strategist.
This will be followed by a Q&A session.
3:20pm – 4:30pm – Final networking break.
4:30pm – Event ends
——————————————————————————
STEM Women Events
We are also hosting a number events for attendees and employers based in the UK, Ireland, Australia and New Zealand in 2023. Take a look at our events line up for more information!
There are also still spaces available for employers looking to exhibit at this event and our upcoming events. Get in touch with Event Sales Manager, Lauren Jenkins by emailing laurenj@stemwomen.com.