Join the Clean Energy Revolution – Innovation in Fuel Cell Technology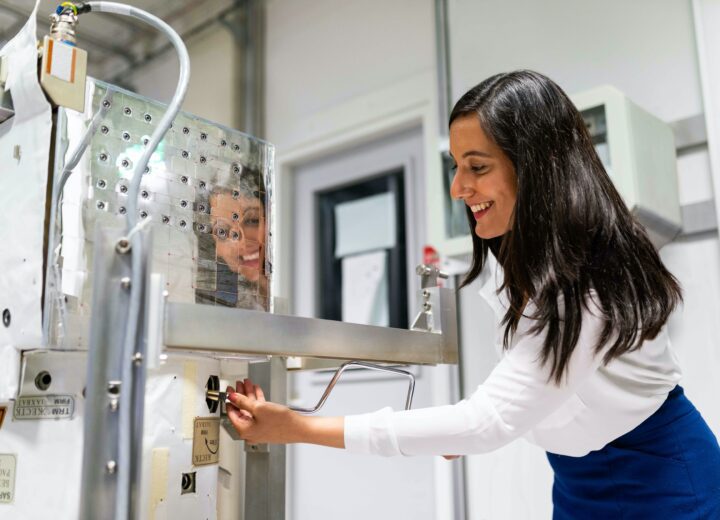 You're a graduate engineer. You have ambitions. Is one of them to build a green energy future? At Ceres, that's what we work on every day.
Ceres is a leading developer of clean energy technology for power and green hydrogen, enabling the world's most progressive companies to decarbonise at scale and pace.
Since 2001 and we've been developing and perfecting advanced electrochemical technologies and now we count world-leading companies such as Bosch in Germany, Weichai in China and Doosan in South Korea as partners.
Ceres SteelCell® technology will play a central role in the global transition to clean, affordable energy to help tackle climate change and air pollution.
Be one of our people.
People are our success story.  Talented and innovative individuals representing over forty nationalities, with a presence across six countries, bring their knowledge, skill and expertise to bear on some of our the most pressing innovation challenges for the energy transition. If you choose a Ceres Early Careers offering, which ranges across our Graduate Program, Apprenticeships, Internships, Work Experience as well as fully supporting Women in STEM and Engineering at Ceres, you'll discover we're as passionate about your growth and professional development as you are about your discipline. We offer a structured graduate program as well as additional learning through our Ceres Academy.
As a growing company we continue to invest in training and development, introducing new programmes including the Scientist of Yourself, project management and agile training alongside our existing bespoke training courses and offering. We are proud to have made over 70 promotions and rotations of roles across the Company during the year.
What does it look like?
The environment you will work in is stimulating, rewarding and purposeful. We offer the opportunity to work with cutting edge technology, participate in critical partner programmes and be part of an amazingly talented family. You will not only get to harness your talents across different Engineering functions but also develop your skill set across other business critical capabilities (e.g. project management, commercial and intellectual property and communication / presentation skills). We're always looking for individuals who have a real desire to stretch and grow and a real passion for our purpose – to bring clean energy for a clean world.
We know our that talent and ingenuity stem from a variety of perspectives and experiences. As an organisation and a group of people, we have an open and inclusive culture. During 2022 we celebrated events including Pride week with our Rainbow Café, and raised funds for our Charity Partner Switchboard, allowing them to open a new LGBTQ+ helpline number this year.
New employees benefit from our buddy scheme, and are assigned a buddy from outside their team, to support with knowledge sharing and integration. We also run a reverse mentorship scheme, where senior colleagues can learn from others around their lived experiences and challenges they have faced at work, arming them with knowledge to support equality, diversity and inclusion.
We've also revitalised the Ceres Horsham offices creating our collaboration space, encouraging employees to collaborate in new ways and creating an inclusive environment for all.
There's a lot more we could say but why not find out more and make Ceres your next step?