Introducing the STEM Women Scotland STEM Careers Event, Sponsored by PwC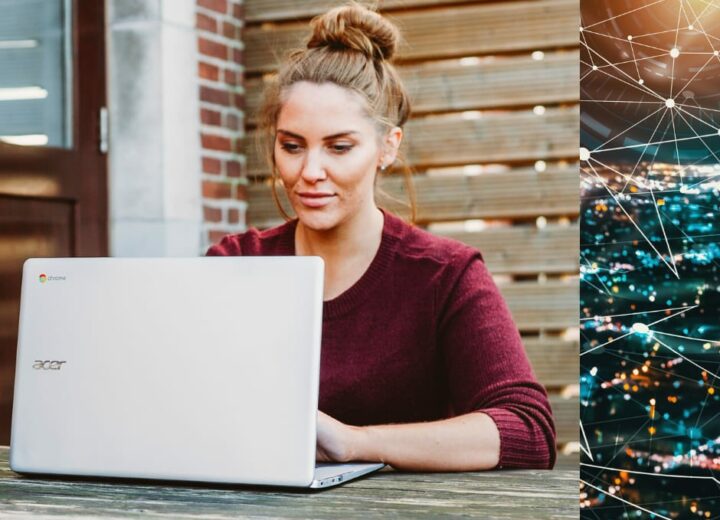 On Wednesday 22nd September, we will be hosting the STEM Women Scotland STEM Careers Event, sponsored by PwC. This event is for students and recent graduates, who identify as female or non-binary and are looking to start their careers in STEM.
This event will allow attendees to network live with potential employers, apply for opportunities, hear live presentations from employers and take part in a panel session with women working in STEM. We expect to have over 900 sign-ups for this event, from universities across Scotland.
Who is exhibiting?
The following companies will be exhibiting, with many more to be announced…
Baillie Gifford
Baker Hughes
BlackRock
EY
Glasgow University
KPMG
Morgan Stanley
NatWest Markets
Network Rail
Newton
PwC
Provisional Event Timings:
Noon – Event begins in the 'Live Presentations' area, with a welcome talk from STEM Women and our event sponsor, PwC.
12.15pm – Panel discussion with women working in STEM. Ask questions and gain a fascinating hand insight from inspiring panellists.
12:50pm – Live networking begins and continues until the event ends. Attendees can visit company stands, network with employers and search live jobs!
1:30pm – Live employer insight talk in the 'Live Presentations area' from BlackRock.
1:55pm – Second live employer insight talk from PwC.
2:20pm – Third live employer insight talk from Baillie Gifford.
2.45pm – Fourth live employer insight talk. TBC
3:10pm – Fifth live employer insight talk. TBC
3:35pm – Sixth live employer insight talk. TBC
3:55pm – Networking focus – having been inspired by our speakers, panellists and companies, be sure to use the last 35 minutes of the event to network and apply for job roles you're interested in.
4:30pm – Event ends.
What our exhibitors are looking forward to…
Rachel Hollinger, Network Rail: 

"We can't wait to meet the next generation of STEM Women at the Scotland Careers Fair. We have been blown away with the calibre of students we have spoken to at previous fairs and admire their career ambitions and the great questions students have come armed with. The STEM Women's fair is a brilliant way to share information about the great work we are doing as an organisation as well as promoting the opportunities available to STEM graduates today."
Hannah Jones, EY:

"We are really excited to attend the STEM Women Scotland event at the end of September as it will be a fantastic opportunity to showcase our diverse culture and for us to meet some extremely talented students. We look forward to answering any questions students may have about EY and our roles. We hope this event allows us to excite students about applying to EY so they can become part of building a better working world."
Rachel, BlackRock:

"At BlackRock, our mission is simple: we have a responsibility to help people build a better financial future. To achieve this, our workforce must reflect the diversity of our clients so that we can bring a wealth of perspectives and insights to solve their unique, complex challenges. We are excited to be partnering with STEM Women again to highlight our inspirational women in STEM and provide an insight into what it means to be part of the world's largest asset manager."
Addressing the Gender Imbalance in STEM Scotland
This event will strive to bridge the gap between talented female graduates and employers, starting conversations and boosting equality in the future workforce.
In the UK, just 22% of the STEM workforce is made up of women, according to the Office for National Statistics Labour Force Survey. In Scotland, just 19% of engineers are women and 10% of senior managers in STEM professions are women.
Register Today!
Students can register for their free ticket here – https://stemwomenevents.com/event/5174
There are still a few spaces left for exhibitors at the Scotland STEM Careers Event, for more information please contact Event Sales Manager Lauren Jenkins at laurenj@stemwomen.co.uk
STEM Women Events
We held our first "Scottish" STEM Women event in autumn 2018 at The IET in Glasgow, we registered 247 students. In 2019, our event grew and took place in a larger venue, the EICC in Edinburgh, with 361 registered attendees.

Panel from the STEM Women Scotland 2020 Event
Our 2020 event was moved online and attracted a record number of attendees from across the country. We had over 900 sign ups and 17 top exhibitors!
As well the Scotland STEM Careers Event, STEM Women are also hosting a UK Financial Services Industry Event, a UK Technology Industry Event, a UK Engineering event, and general STEM careers events for London, England and Wales, Ireland and the Benelux Region.
Visit the STEM Women (www.stemwomenevents.com) events page to find out more, and follow them on LinkedIn, Facebook and Twitter to stay up to date with all the latest news and event information.