How does a STEM Women online event work for employers?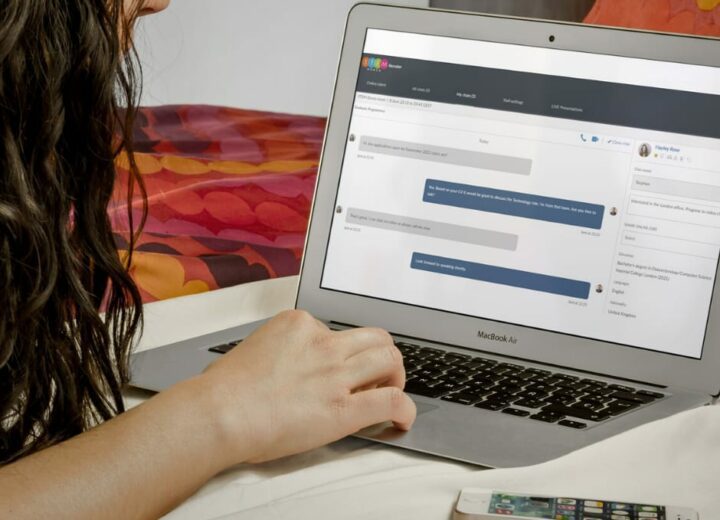 STEM Women are running 10 virtual events in autumn 2020! So, how will the online events work and what can employers expect on the day?
How does an online event work?
In short, an online careers event replicates many aspects of a physical event. Selected students are invited to sign up for the event, they register their details and take part on an event day. Employers have a virtual stand (showing a description, company video etc.) and students can chat to an employer about their company and their roles. As well as networking, students can also watch live speaker sessions and take part in an audience Q&A.
Who will take part?
Our STEM Women online events will be promoted to university students studying a relevant subject. The most common subjects studied by attendees at our 2019 events were computer science and mathematics, engineering, physics and earth/life sciences. The online format will enable us to reach students across entire regions, rather than limiting the event to those living in the venue city. We are therefore expecting more STEM Women to take part in 2020 than ever before.
How will the "networking" be different?
At a physical event employers' have to wait to be approached by a student. They may have company literature on the table, but students won't have a chance to read it before chatting. Inevitably many conversations begin with "can you tell me about your company"! At an online event the students can see company information, watch a video and see company job specifications before they start chatting. This can make for a more informed conversation.
Do companies have to wait for a student to contact them?
No. With the event platform that we are using employers can initiate the chat! Hiring managers can see which attendees are online, filter by course, graduation year and interests, and then message the student to introduce themselves.
How do companies chat to students?
Our portal enables students or employers to initiate a webchat. Employers can then click to convert the conversation into a voice or video call. This means that companies can manage their time effectively, dealing efficiently with general enquiries but taking time to talk in depth to students that they want to reach out to.
How are the speaker sessions scheduled?
Our speaker sessions will take place throughout our event and will run alongside the employer networking. Students will be able to see details of all the speakers in a daily "agenda" and can watch the talks live or play back speaker sessions that have already taken place. Employers will be able to show live or pre-recorded webinars with one or multiple speakers.
​​
What can employers on a data package do before and after the event?
Our online portal will be accessible from 3 days prior to an event until 14 days after it has concluded. Companies on a data package or higher can log in, search the students that have signed up for the event and send them a message. Employers can introduce their company prior to the event to selected attendees, or send a targeted message after the event that encourages students to apply for a specific job role.
See our full list of upcoming events here!