Enfinium to sponsor the Leeds STEM Graduate Careers Event
We are delighted to announce that Enfinium will be sponsoring our upcoming Leeds STEM Graduate Careers Event at Aspire on Wednesday 11th October 2023!
Ahead of the event, we caught up with the team at Enfinium to find out more about the company and hear from two inspiring Women in STEM who have forged exciting careers there.
Who are Enfinium?
Enfinium is one of the UK's largest energy from waste businesses. Every year they divert millions of tonnes of the unrecyclable waste from climate damaging landfill and transform it into homegrown energy, powering hundreds of thousands of homes across the UK.
By 2025, their four plants will become six, building tomorrow's assets to enhance business, the UK's access to energy and much more.
Committed to net zero
Enfinium is committed to helping the UK achieve its goal of net zero carbon emissions. Decarbonisation Hubs like the one evolving at their Ferrybridge site will extend across the UK. The potential carbon capture programme at Ferrybridge could allow Enfinium to generate negative emissions that come from processing around 1.4 million tonnes of waste every year. Using the existing rail terminal to transport waste in and out will see 200 less trucks on the road each day, reducing emissions further.
Hear more from two women in STEM working in exciting roles at Enfinium:
Jenny – Group Senior Performance Engineer
No day is the same and there are lots of interesting problems to solve. I have worked in a wide variety of areas and I'm always learning, using, and developing my skills. It's not just a desk job and I get to spend time looking at plant and visiting people. I like improving how things work, and what we do has a positive environmental impact as well.
Stay open to opportunities – I wanted to be a design engineer when I started my course. I've spent time in trading, operational power stations, consultancy engineering businesses none of which have a lot to do with design. However I've really enjoyed the roles I've had and worked in areas I would never have imagined when I was at university.
It can be a lonely working in STEM when you are the only person like you in a particular work area. I think networks and mentors are good way of sharing experience and enabling people to feel they fit in.
"In terms of engineering, I think we generate better solutions if we have a more diverse set of people to draw on in terms of experience and problems."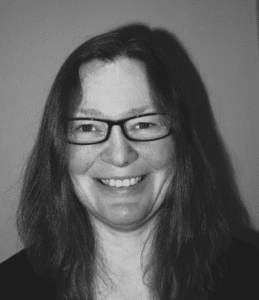 Alex – Project Engineer
I don't think I ever really made a conscious decision to pursue my current career. In fact when I first went to university I thought I would be pursuing a career in finance! Ultimately, I have ended up in my current role by saying yes to opportunities as they have presented themselves, even if they were not necessarily where I thought I wanted my career to go.
My role is very varied and very fast paced, no two days are the same and there's always a fire to fight. It keeps things interesting.
Joining Enfinium has been a great step in my career, it's been a breath of fresh air to work for a company that is taking initiative to plan for the future. Enfinium have been supportive of my development both in my day-to-day role, but also looking forwards to my next step once the project I'm currently on is complete. This has included partially funding an MBA which I started in September through their masters funding programme.
If you're considering a career in energy, I would just say go for it! Energy is a great industry to be in right now, the sector is changing at a rapid pace and there is going to be a huge amount of interesting work over the next few decades (and beyond) as we tackle the great challenge that is de-carbonising our energy supply. There's no better time to join the industry then now.
We're facing the challenge of a lifetime, and we need to do everything we can to recruit and retain the best possible workforce to attack this challenge, and that means a diverse workforce.
"I would go as far to say as supporting women both entering and staying the sector is fundamental to our ability to achieve out net zero targets."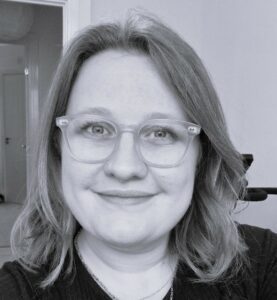 Join Enfinium today to make a difference tomorrow.
Don't forget to visit their company stall at the Leeds STEM Graduate Careers Event on 11th October.