7 Reasons You Should Join An RBS Graduate and Internship Programme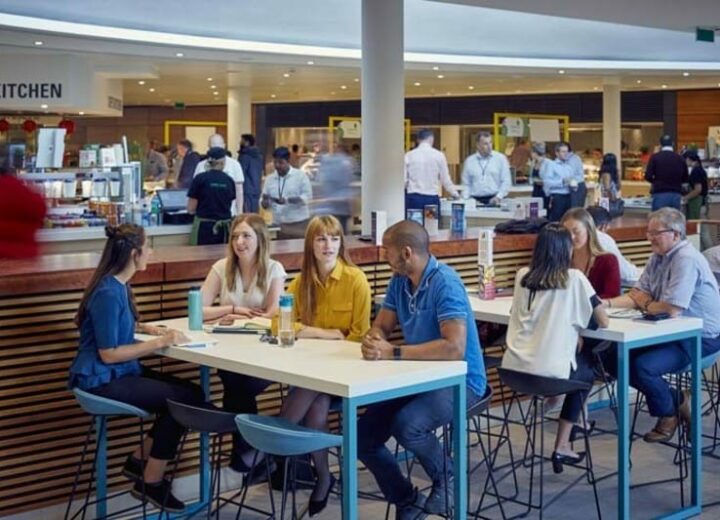 Have you ever walked into an office or another place of work, and immediately felt right at home? We want every colleague to feel just like this. We're firm believers that creating a fantastic working environment is the key to unlocking amazing work.
We put a lot of effort into cultivating an environment that allows everyone to truly flourish and excel. We know job satisfaction isn't just about what's in your pay packet – it comes from all sorts of different places. It's no surprise then, that we're always thinking up ways to make it a great place to work and embed a culture we're all excited about and proud to be a part of.
Here are some of the reasons why you should find out more about our graduate and intern opportunities:
1. Learn as you work
You'll benefit from learning on the job and being part of different teams, as you'll rotate and experience various departments. We want you to have a taste of as many aspects of the job as possible and we actively encourage you to seize new opportunities that will come your way.
2. Make a change
We're passionate about improving our customer's experiences and believe the best way to achieve this is to be at the forefront of exciting new technologies. With a career here, you'll be part of our master plan to drive real innovation and change; making a brighter future for our customers.
3. Impact the community
Great work goes way beyond the office – it needs to reach out to real communities, helping real people. You'll be given the chance to give back to local charities and get stuck into various community projects to help instigate meaningful change. What could be more rewarding?
4. A unique culture
We're a team of motivated and sociable people; helping each other to thrive and achieve. We're not just about getting the job done between the hours of 9 to 5, we're a close-knit group who look out for and nurture one another, too.
5. The chance to network
We're pretty well connected and have collaborated with many astute and interesting people and companies over the years. You'll reap the benefits of this, and we make it our business to connect you to a variety of entrepreneurs, creatives and technically minded individuals, so you'll learn from other people's experience, to create your own path.
6. Your pathway support
From structured learning to the people who'll guide you, there'll always be support to help you succeed. You'll have regular development and guidance, and access to all the expertise we have to help you on the way.
7. Your dedicated buddy
Every graduate and intern who walks through our doors will have their own helpful buddy so you'll always have someone in the know to show you the ropes and answer any burning questions. You'll feel right at home in no time…
Sound great to you? We hope so! We're now taking applications for our 2020 Internship and Graduate pathways. So if you're looking to kick-start your career with a company that truly cares about their people – this is the right place for you. Check out our website today to view our internship and graduate opportunities and start your journey with us.
Watch our short video to learn what you could gain from our Software Engineering graduate programme, and visit our Early Careers page to find out more and apply!