Considering Exhibiting on a STEM Women Speaker Package?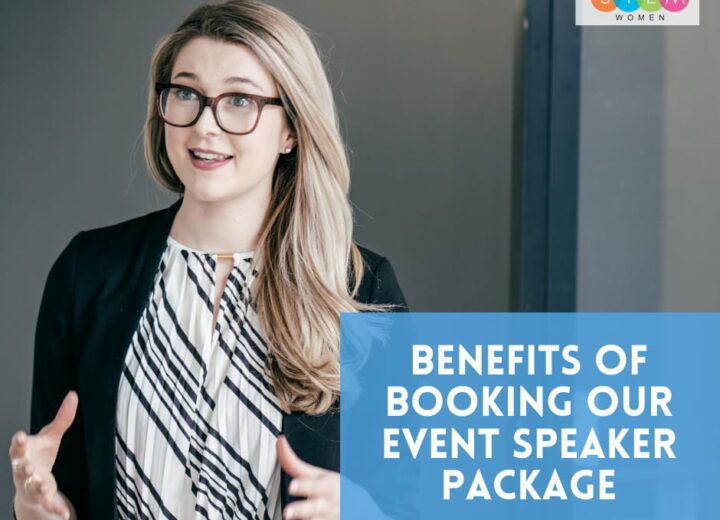 We are often asked about the relative benefits of each event package. This article helps explain what is involved in being a "speaker", and why companies on this package receive more stand visits than non-speakers.
Inspiring Students
Our STEM Women events help students to "see themselves" working in a STEM industry, and our panel discussions and employer talks bring this to life!
We are regularly told that the talks are the highlight of each event, and that they inspire attendees to visit the employer stands, initiate conversations and apply for jobs.
"It was great to hear first hand accounts from women in positions I would like to be in myself in a few years. Very enjoyable and inspiring"
Sophia, MSc AI, attended Ireland STEM Event 2020.
Benefitting Employers
68% more stand visits for speakers -v- non-speakers at most recent online event*!
Companies who purchase a speaker package can offer an authentic, personal insight into what life is really like within their company. This resonates with our attendees and results in a higher number of subsequent stand visits, chats, and job applications.
*At our February 2021 online event, the 5 companies on a speaker package received an average of 305 stall visits. The 12 companies on a non-speaking package received an average of 182 stand visits.
"The students love hearing from somebody's real experience. It's not a HR thing, it's about actually demonstrating that this could be them in a couple of years' time."
Julia Daffy, NatWest Markets.
Presentations
Employer talks are viewable in a "Live Presentations" area within our event platform and are streamed live. They are a perfect opportunity for one or more staff members to talk about their current job and the culture. Companies can put forward an experienced professional who can talk about their career and inspire the audience, or a recent graduate who the audience will find easy to relate to.

Live employer talk from KPMG
Panel Discussions
We run a panel discussion immediately after our welcome talk, ensuring that it receives the "peak audience" for the entire event! Our experienced panel facilitator, Sophie Chadwick, ensures that the discussions are relaxed, inspiring and structured. Every speaker is given an opportunity to contribute, and we let the panellists know the topics that will be covered in advance, whilst also including selected questions from the audience.

Panel session at the UK Graduate Technology Event 2021
Providing a positive experience for the Speakers
We are extremely keen to ensure that speakers and panellists enjoy taking part in a STEM Women event, even those that are nervous about public speaking! Prior to every event, we set up a "practice panel" so that everyone has met the facilitator and heard the type of questions that they can expect to be asked. We also invite speakers to individual "one to one" sessions where we can address any concerns that they have and ensure they are familiar with our platform prior to the event. And finally, we ensure that the event day is fun, uplifting and a positive experience for everyone!
"My first panel discussion experience was nothing but stellar. The advice and insights shared by my fellow panellists, women of all levels in various STEM fields, left me with a smile on my face and feeling more empowered than I would have imagined!"
Joanna Emmanouiliduo, Liberty Global.
Exclusive Opportunity
We only sell a limited number of speaker packages per event and we ensure that we only have one company delivering a presentation at any one time. This ensures that companies on a speaker package are given an outstanding opportunity to address the entire event audience. It is likely that all the speaker packages will sell out at every STEM Women autumn 2022 event, so we recommend booking early.
Book your Speaker Package Today!
We are currently taking bookings for our STEM Women autumn 2022 event season! Get in touch with our Event Sales Manager, Lauren Jenkins (laurenj@stemwomen.com) to book a demo, request the brochure or book your place.